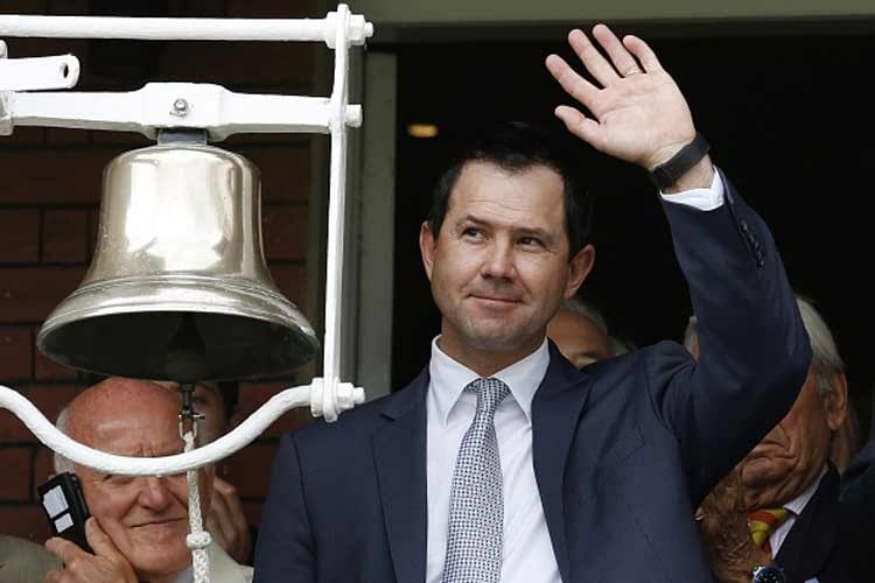 Former Australia captain Ricky Ponting believes it is time for the game to reconsider the need for neutral umpires in international cricket.
Ponting, who is part of the MCC's influential Cricket Committee, reckons that the rule should be looked into and the issue will discussed at their next MCC meeting.
"I would like to think the game has come far enough now for the game to not have neutral umpires," Ponting told cricket.com.au.
"People might say that with all the technology we've got now, it doesn't matter that much. But it's not a good spectacle when pretty obviously wrong decisions are made. There's been a lot a negativity about the DRS over the years, but we're pretty lucky that we had it last night.
"It's already been spoken about a lot among the players. If it's not brought up (at that next MCC meeting), I'll make sure it's added to the agenda."
On-field umpires Aleem Dar and Joel Wilson did not have the best of days at Edgbaston, with as many as seven umpiring errors made through the course of the Australian innings. David Warner was involved in three of them – a caught behind not given, an incorrect LBW decision, followed by another resulting in the southpaw's dismissal. Later in the innings, Peter Siddle was adjudged LBW off Chris Woakes but a review revealed a massive inside edge.
"Surely (English umpire) Richard Kettleborough and the like would want to be umpiring the best series," Ponting further added, "The best umpires can end up missing out on all the big tournaments.
"It could force umpires into retirement a bit early as well when someone like (former Australian umpire) Simon Taufel is spending most of his life (overseas), which is a bit harder than spending your time in Australia."
Speaking of Steve Smith and his glorious 144 under-pressure, Ponting said the gritty innings showcased the mental strength of the former skipper.
"To be able to do that speaks volumes of him as a person," said Ponting. "It just goes to show how strong he is mentally and how good a Test match player he is.
"That hundred he got in Brisbane (in 2017) really set the tone for the whole series and it looks like he's done that again, when he's team needed it the most.
"Having been there a few times myself, when your back's against the wall and your team needs you, they're the innings that you become most proud of."
When asked if the innings was the best of Smith's 24 Test hundreds, Ponting replied: "It doesn't really matter what anyone else says. In your heart of hearts you know how well you've played and how well you've done. It was huge for his family and his team as well, it was huge for everybody.
While Smith's ban from having an official leadership role in Australian cricket ends only in March next year, Ponting states that the 30-year-old will lead the side with the bat.
'"He's the best player in the world and generally the best players in the world are leaders around the group," he said. "Even though he doesn't have that 'c' next to his name, he's trying to do everything he can to lead Australian cricket in the best way possible.
"He just understands his game better than most of not just the Australian players but better than most around the world. Joe Root is a good example; he's forging a really good international career, but I'm not sure he knows his game as well as Smithy does, otherwise he would have made more hundreds in his career.
"A lot of things he does are very different, with the way he trains and the way he plays. But whatever he's doing is working. He's playing a different game than most blokes at the moment.
"If he keeps trending the way he is, he'll be remembered as one of the all-time greats that the game has ever seen. He's going to leave a lot of us old blokes behind, that's for sure."
On the boos received by Smith, and Warner, during both their innings, Ponting said that the best way for the duo to respond was by scoring runs.
"(The booing is) not going to go away, that's one thing we know," he said. "It might even go the other way; if (Smith) plays like that again, the booing might even get worse just to get inside his head even more.
"If they didn't start the World Cup well, that would have been just a horrendous tournament for them.
"Smithy has got his Ashes campaign off on the right note and Davey has got to find a way to do that now as well."