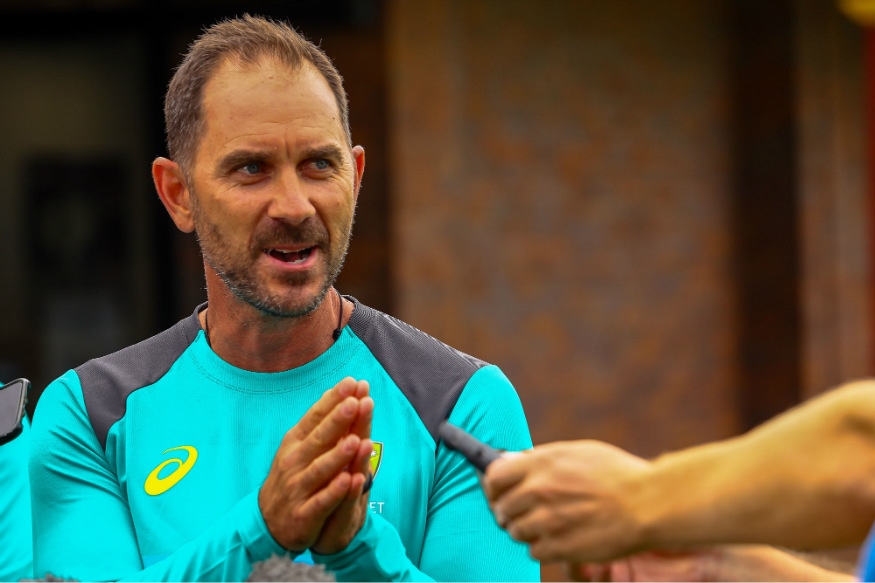 Australia coach Justin Langer confirmed that Usman Khawaja and James Pattinson will play in the Ashes opener in Birmingham on August 1. Langer revealed that Khawaja, who injured his hamstring during the World Cup, has passed his fitness tests and will take the No. 3 slot. The coach also said Pattinson will play his first Test since 2016 unless he faces any last-minute obstacles.
"Usman Khawaja will definitely be in," Langer said on Tuesday. "He's fit, ready to go, he's playing well. He's a seasoned pro for us, he averages 40-odd in Test cricket, his hammy (hamstring) is good, he's running well, he's passed all the fitness tests so he's ready to go. He'll bat No.3."
Langer said Pattinson's comeback to international cricket - he has missed plenty of action in the last three years with injuries - was a 'great story'.
"It's a great story isn't it, coming back from where he was as a young bowler, the back surgeries, to more than likely being selected for this Test match, it's a great story."
With Khawaja and Pattinson locked in, Australia face further selection dilemma beginning with the choice of opener between Marcus Harris and Cameron Bancroft to partner David Warner.
"Like in all these selections, there's literally a case for 17 blokes to play," Langer said. "The opening partnership's going to be really tough, between Cameron (Bancroft) and Marcus Harris, really hard. They've both got a really strong case, and then the fast bowling spots.
"There's probably three to be fair, (Mitchell) Starc, Peter Siddle and Josh Hazlewood for one spot. Three pretty good players to try to find a spot for, I reckon."
Langer said all pacers were likely to get a go through the course of the five-Test series, but stressed they won't be rotated. The selections, he explained, would be based on conditions.
"They (the fast bowlers) won't be rotated as such," he said. "Like in the World Cup we'll pick the best three or four for every game we play.
"Lord's is very different to here (Edgbaston), Old Trafford's going to be different, so that's how. We won't rotate them per se, but we'll just pick the best three, probably not four, but three for every game. It won't be different opposition, certainly different conditions."