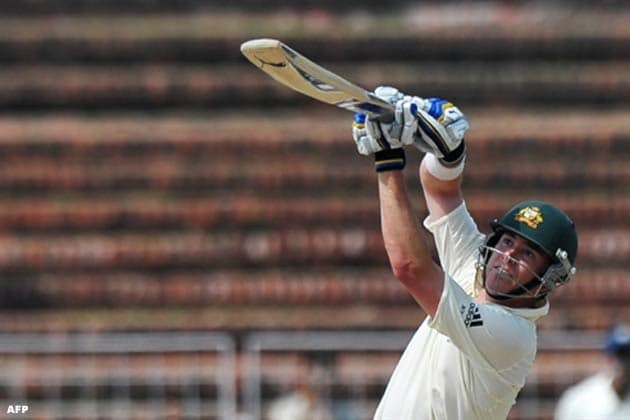 Brisbane: The loss of the Ashes in last year's series is burning inside the Australian players and is motivating them to win the urn back against England, batsman Marcus North said on Tuesday.
North said his team-mates were spurred on by the emotions experienced at The Oval in August last year as the England players were presented with the Ashes urn following their 2-1 series victory.
The West Australian number six batsman said it was all about controlling the angst at losing the trophy and channeling it into winning this year's series, getting under way at Gabba ground on Thursday.
"I certainly felt numb and a little bit in disbelief and I think that was a reflection of the series, how tight it was," North recalled.
"I remember a lot of us talked about that night and the days after that. There's going to be a burning desire in a lot us for the next couple of years.
"It would've been disappointing having that experience in 2009 and not being able to have some sort of impact on winning the Ashes back.
"It's certainly been burning inside all of us. It's now about controlling that and using it well."
North, like fellow West Australian Michael Hussey, heads into the first Test under pressure to justify his place in the team.
North, who averages 37 despite scoring five centuries in his 19 Tests, has his critics, who point to his lack of consistency.
But a fighting 128 during the Test series loss to India in Bangalore last month and another ton for Western Australia in the Sheffield Shield recently has offered him some breathing space.
"I'm feeling really good about my game," he said.
"I scored a hundred in my last Test match. I've never taken playing for Australia for granted at any stage of my career and I certainly haven't done that in the last couple of weeks."