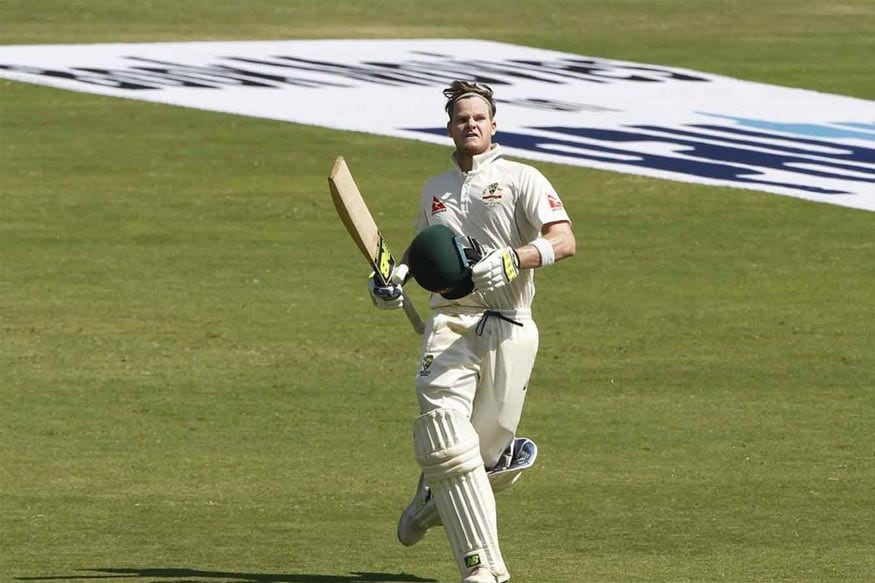 Australia captain scored an incredible ton as he single-handedly bought Australia back on track against England in the first Ashes Test being played at Gabba.
Smith beat legendary batsman Sachin Tendulkar and became the third fastest batsman to reach 21 Test tons.
Smith reached 21 Test tons in only 105 innings, while Gavaskar and Bradman reached there in 98 and 56 innings respectively.
Tendulkar, meanwhile took 110 innings to reach 21 Test tons.
1. Bradman – 56
2. Gavaskar – 98
3. SMITH – 105
4. Tendulkar – 110
5. Md. Yousuf (Yousuf Youhana) - 120
Smith, tied down by England's modern-day 'Bodyline' fielding strategy, kept Australia's hopes flickering with his resilient knock in an absorbing struggle between bat and ball.
The tourists view Smith -- the world's top-rated batsman -- as their number one target as the home side chipped away at England's 302 first innings.
At lunch, Australia were 213 for seven, trailing by 89 runs with Smith holding firm on 81 and Pat Cummins on two. Smith added just 17 runs in the two-hour session.
England captain Joe Root's field strategy was likened to Bodyline, also known as fast leg theory bowling, a notorious tactic devised by England on their 1932-33 tour of Australia, specifically to combat the dominant batting skills of Don Bradman.
Root showed his tactical acumen with inventive field settings, particularly when Smith was on strike.
The England skipper placed six fielders on the leg-side with three in the deep and had no-one in front of the bat on the off-side while his pacemen bowled short-pitched deliveries to Smith.
While Smith was at the crease, Australia still had hopes of closing in on England's first innings total in a low-scoring contest as the home side battled for runs under concerted pressure.
The Australians lost experienced batsman Shaun Marsh, wicketkeeper Tim Paine and fast bowler Mitchell Starc in the morning session.
Marsh reached his first Ashes fifty and eighth in Tests before he was deceived by a slower ball from Stuart Broad and lobbed a catch to James Anderson at mid-off.