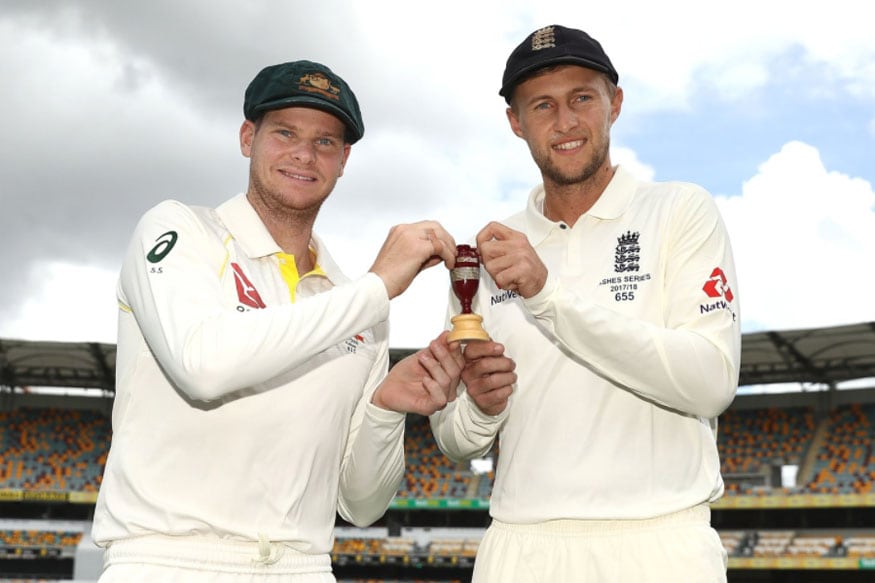 New Delhi: The Australian cricket team, led by their inspirational skipper Steve Smith, thumped Joe Root's England by an innings and 123 runs in the fifth and the final Test at the Sydney Cricket Ground on Monday.
There are instances when scoreline doesn't say it all. But for once, the 4-0 series win for Australia does say it all — the hosts were excellent in every department of the game, while the tourists didn't turn up at all.
Such was the gulf in class between the two sides that one would have been forgiven to think that it was clash between an in-from heavyweight against a lowly-ranked team, who recently were awarded a Test status. With all due respect to Joe Root and his team, they didn't do justice to their big names and reputations or their badge.
However, one would argue that it was a case of one team being very good rather than the other team being very bad. Australia had a skipper, who in reality was Midas, masquerading as Steve Smith. While England had a skipper in Joe Root, who was like every other English skipper to have toured the nation, in the recent past.
Ashes 2017 Batting Records of the Two Captains
Steve Smith - Innings: 7, Runs: 687, Highest: 239, Average: 137.40, 100/50: 3/2
Joe Root - Innings: 9, Runs: 378, Highest: 83, Average: 47.25, 100/50: 0/5
While Smith led his team with great aplomb throughout the course of the series, Root on the other hand flattered to deceive time and time again. Moreover, Root's inability to convert a start into a big score hurt England, as sans his top-notch innings (that he is capable of) in the middle order, the English batting looked like a group of first-timers, trying their best to survive against a fearsome Aussie bowling attack.
However, one shouldn't doubt Root's batting credentials as he has shown time and time again in the past that he belongs in the same breath as Smith, Virat Kohli and Kane Williamson. But with him not able to get this particular monkey off his back, with respect to converting starts into big scores, he is falling way behind the illustrious trio now.

Root ended eight on the list of most runs by an England captain in Australia. Due to his illness, the English skipper could not take the ground in the final innings of the five Test when he was batting on 58.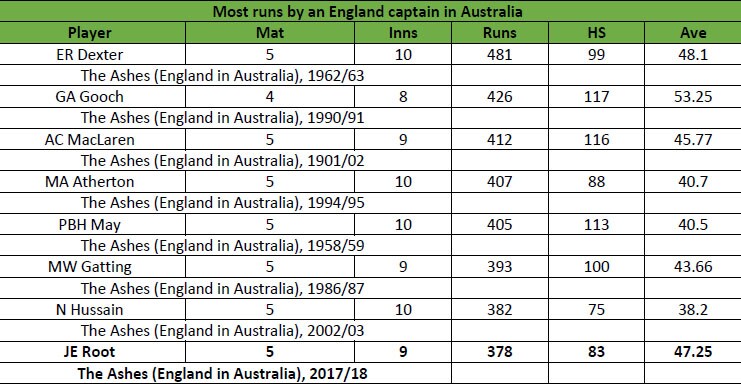 Moving on to leadership, while on one hand, Smith kept his team fired up throughout the course of two months and kept the players hungry as ever, despite clinching the urn after the third Test itself. While as for Root, his strongman act during press conferences made former legends blast him for his 'child-like' behaviour.
"Joe seems like he is under the sort of extreme pressure that he has never felt before, which is what you would expect in an Ashes contest," Aussie legend Ricky Ponting was quoted as saying by the British media after the third Test.
"Everything about it is more intense than anything else you play... I know he is not (naturally) too forthright or too on the front foot, but the way he addressed things last week... I think they need him to step up big time. The way he answered a lot of the questions after the game last week, and almost the Brisbane game as well, he seemed almost like a little boy. You need to be more than that as a leader, especially when things aren't going well," he added.
There say a captain is only as good as his team, but unfortunately in this case, it turned out to be the other way around.