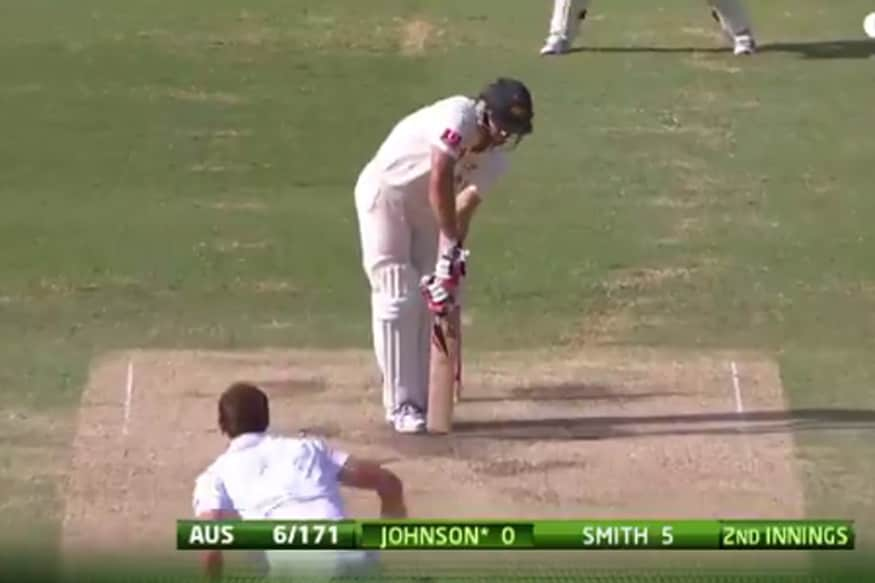 Mitchell Johnson has been Australia's wrecker-in-chief and the pacer was sensational in the last Ashes that was held in Australia in 2013-14.
However, back in 2010-11, Johnson was on the receiving end of some Ashes banter from England's famous Barmy Army.
Talking about the incident, Barmy Army's Billy, the famous trumpeter recalled the moment when all the crowd sang in sync, and target Johnson as he came onto bat.
That, he said remains one his favourite Ashes moment.
As if on sync, Johnson was clean bowled by Chris Tremlett of the first ball that he faced.
Johnson later admitted that the Barmy Army did a job on him.
Sung to the crease
First ball duck
Barmy Army erupts

Mitchell Johnson was rattled by the fans!

Watch The Ashes only on BT Sport. pic.twitter.com/ipyT2AVerl

— BT Sport (@btsport) November 13, 2017
Johnson came back from a string of serious injuries to regain his place in the Australian team before devastating England with 37 wickets during the 5-0 whitewash in 2013/14.
Johnson's experience gives 24-year-old Cummins hope that he can also make a big impact in the series starting in Brisbane next week.
"We saw what Mitchell Johnson did last Ashes series here -- it would be a role I would love to play," Cummins told reporters in Brisbane on Tuesday. "Having those five or six years (on sidelines) ... I think it will mean a bit more when I go out there.
"It probably gave me a little bit of confidence and a little bit of patience (seeing Johnson's comeback). "I feel like I'm in the best position I can be, but we'll have to wait and see — there's no guarantees," added Cummins of his hopes of playing a full series.