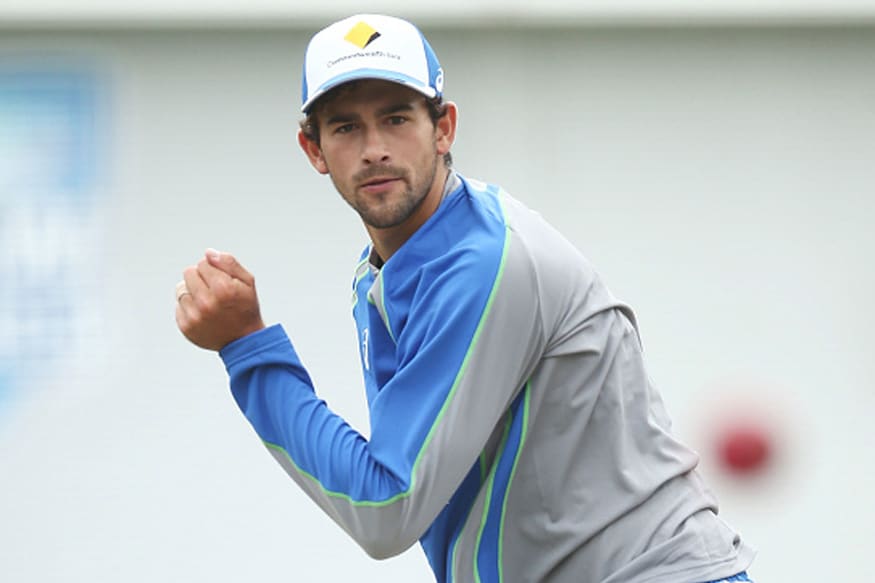 Dhaka: Australian all-rounder Ashton Agar said on Tuesday he was ready to return to Test cricket after a four-year hiatus if selected for the opening match of the tour against Bangladesh this weekend.
Agar impressed Australian selectors with his form this season, and has received a strong endorsement from coach Darren Lehmann ahead of the Test in Dhaka starting Sunday.
"Obviously it depends on what the wicket looks like but I'm ready to go if I get the nod," Agar told reporters in Dhaka.
"I've been preparing really well and I've done everything I can now. I feel like everything is in really good order."
Agar made a sensational debut to Test cricket in 2013, scored 98 runs in his maiden innings batting at number 11 against England in Nottingham.
But since then the 23-year-old has made only one further Test appearance, and has been hungry for a return to the long format of the game.
It was not until his impressive form in the Sheffield Shield this season -- claiming 16 wickets and 115 runs in four innings for Western Australia -- that he caught the eye of selectors once again.
He was picked for Australia's two-Test tour of Bangladesh ahead of left-arm spinner Steve O'Keefe, whose 12-wicket haul against India earlier this year helped Australia claim the first Test of that series.
But Agar was not letting the pressure of his selection, or years in the wilderness, get the better of him.
"For me now I've got to not put too much pressure on myself and try and enjoy the game," he said.
"It's just four years of experience, four years of extra bowling, a lot of balls bowled in that time and naturally you just get better," he said of his break from Test cricket.
Australia have not toured Bangladesh since 2006 and this series has been long in the making.
The second Test will be held in Chittagong from September 4-8.