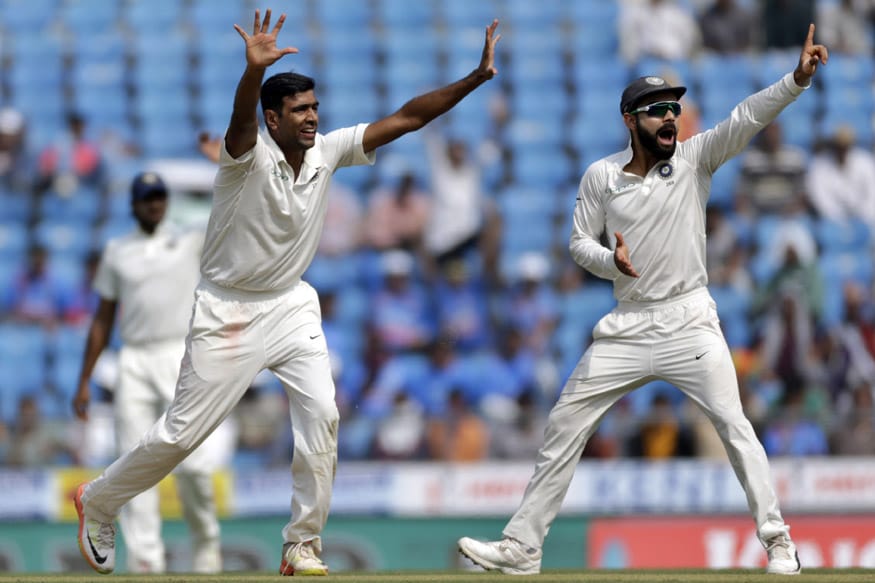 Since Virat Kohli took over as India captain, Ravichandran Ashwin has been one of his premier weapons. And with the wicket of Joe Root on Day three of the First Test against England at Edgbaston, Ashwin ticked off a milestone by reaching 200 Test wickets Virat Kohli's captaincy. Ashwin is by far the highest wicket taker for India in Tests with his spin bowling partner Ravindra Jadeja a distant second.

Ashwin reached this milestone in 34 matches across 65 innings. There is a significant gap between him and Jadeja, who has with 116 wickets in 22 matches across 43 innings. Mohammed Shami, Ishant Sharma and Umesh Yadav follow with 75, 54 and 53 wickets respectively.
In the list of bowlers with the most Test wickets under a single captain, Ashwin sits in 14th spot. Dale Steyn is at the top of the list, along with the likes of Makhaya Ntini (both under Graeme Smith) and Muttiah Muralitharan under Sanath Jayasuriya. Here is the complete list:
1. Dale Steyn (347 wickets under Graeme Smith)
2. Makhaya Ntini (280 wickets under Graeme Smith)
3. Craig McDermott (231 wickets under Alan Border)
4. Muttiah Muralitharan (230 wickets under Sanat Jayasuriya)
5. Alan Donald (225 wickets under Hansie Cronje)
6. Daniel Vettori (219 wickets under Stephen Fleming)
7. Michael Holding (218 wickets under Clive Lloyd)
8. Glenn McGrath (217 wickets under Ricky Ponting)
9. Malcolm Marshall (216 wickets under Vivian Richards)
10. Merv Hughes (212 wickets under Alan Border)
11. Muttiah Muralitharan (203 wickets under Arjuna Ranatunga)
12. Stuart Broad (202 wickets under Alastair Cook)
13. Shane Warne (200 wickets under Ricky Ponting)
14. Ravichandran Ashwin (200 wickets under Virat Kohli)
Ashwin has started the series strongly, taking 4 wickets in the first innings and bowling beautifully in the second as well. At 31, he can be expected to add a lot more wickets to that tally in the years to come.