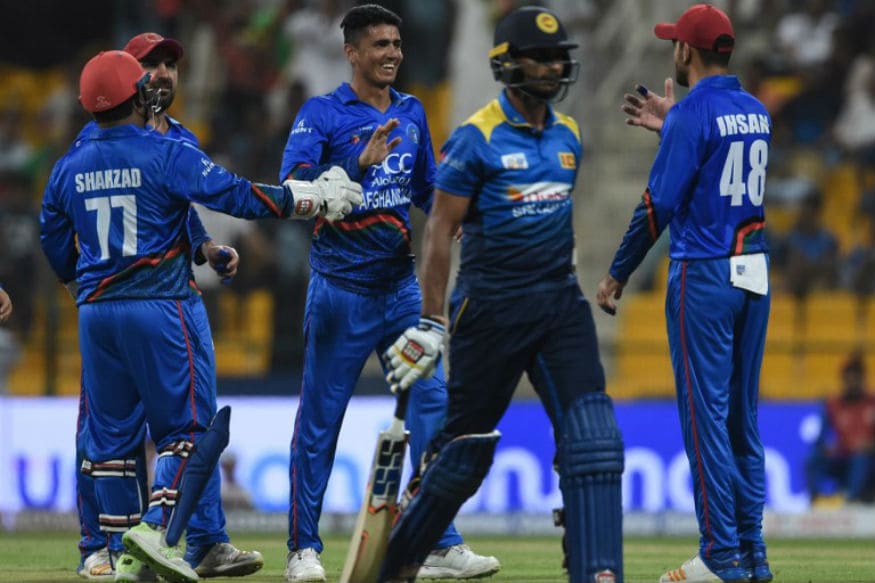 Dubai: Is it possible to feel empathy for a larger cause even when your team loses? Is it necessary to feel sympathy for a team that loses matches it should have won? Is it relevant that a team that won a World Cup can't even hold its own in an Asia Cup?
The short answer is that any tournament is poorer when Sri Lanka are eliminated early. Cricketers from Sri Lanka are not merely skilful, they are usually fairly unique, exceptionally talented and the kind of gents you would welcome into your home.
They were whipped by Bangladesh in the Asia Cup 2018 and had to beat Afghanistan by a long way to keep their prospects alive. Instead, they could do no better than allow Afghanistan to score 249 and then implode in style.
Kusal Mendis went in the second ball, but Sri Lanka were 54 for 1 at the end of 13 overs. Then the wheels slowly but surely came off. It was not as though one Afghan bowler produced a freakishly brilliant performance to stun a better team — the wickets were shared equitably — but this was a rout nonetheless.
Rashid Khan, the most exotic and dangerous of Afghanistan's bowlers, wasn't even called on to finish his 10 overs. He complemented the early wicket of Kusal Perera with the last scalp of Lasith Malinga, and ended with 2 for 26 with 16 potential balls of his breed of leg-spin going spare.
Remember the time when Arjuna Ranatunga and Aravinda de Silva were the two gently warring pillars of Sri Lanka cricket, just as Sunil Gavaskar and Kapil Dev tried to put India on the world map?
Then there was the combine of Muttiah Muralitharan and Chaminda Vaas who made Sri Lanka virtually unbeatable in home conditions. Murali turned the ball a metre off any pitch and Vaas dried up the runs at the other end with conventional swing, reverse swing, slower balls and cutters.
Murali 1346 international wickets. Vaas 811. These were the two gate keepers. And getting past one was not enough. You had to survive both if you wanted to win against Sri Lanka.
Now, that once great team is tattered and torn, exiting the Asia Cup 2018 even before Hong Kong can. This a serious setback for the lot that won the 1996 World Cup, and, in many ways, redefined the way the 50-over game would be played.
Starting slowly, building steadily and finishing rapidly was the formula, but Sanath Jayasuriya and Romesh Kaluwitharana created a new paradigm. Asanka Gurusinha, tasked only with batting as long as he could, bucked team instructions and ended up hitting more sixes than any player in that World Cup.
But let's leave nostalgia and 1996 behind.
Since then the pair of Kumar Sangakkara and Mahela Jayawardene have done enough to keep the flame burning, even while allowing lesser lights to shine. And what of Tillakaratne Dislhan, a slayer of good bowlers when you least expected it and a consolidator when you thought such things were not possible.
Not much grows in the shadow of the biggest banyan tree in the world, but even as he served his time in the domestic circuit while Murali was top dog, Rangana Herath worked his tail off.
Short, rotund, knees, shoulders and all else failing, the man who was playfully called "cheese kota" by his team-mates after once demolishing the cheese board at breakfast in Australia, Herath has been nothing short of incredible.
His tally of 430 wickets in Tests, when he never got a chance to play in his prime, is nothing short of sensational.
Yet, Sri Lanka lose to Bangladesh and Afghanistan and the cricket world takes little notice. While it is exciting that emerging and emergent teams can do this kind of damage, it is worth looking at Sri Lanka's slide.
Until recently they were unbeatable at home, punching above their weight overseas and always, always contenders. Now they exit the Asia Cup earliest, and that cannot be good for cricket in Asia or the world. Sri Lanka, Sri Lankans and Sri Lankan cricketers have always enriched cricket.
Their slide must be stopped. If Sri Lanka Cricket won't do more, it's time the rest of the cricket world woke up and realised that one traditional bastion slipping away from the world game is something nobody can afford.