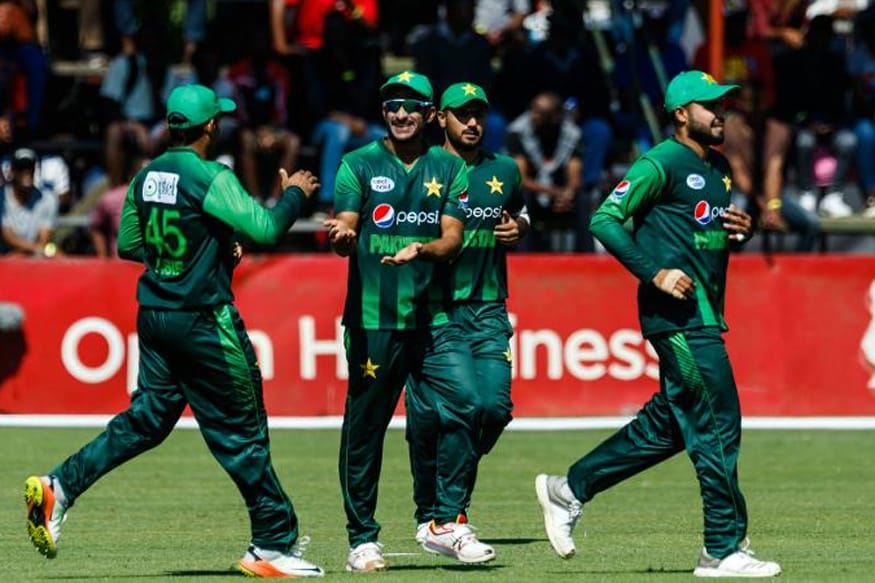 The UAE is home away from home for Pakistan, but their results in the region have been less than flattering. The only teams they have won One-Day International series against since they shifted base to the UAE in 2010 are Sri Lanka and the West Indies. Pakistan have played a total of seven series against England, Australia, New Zealand and South Africa, and have lost all seven. Safe to say, they have their task cut out at the tournament if they are to do a repeat of their stunning Champions trophy triumph last year.
Pakistan start their campaign against Qualifiers Hong Kong on Sunday before the high-octane clash against India four days later. Cricketnext takes an in-depth look at the 16-member squad that do duty at the six-team event.
Sarfraz Ahmed (Captain) [M: 90 | R: 1748| A: 34.27 | 100s: 2 |50s: 8 ]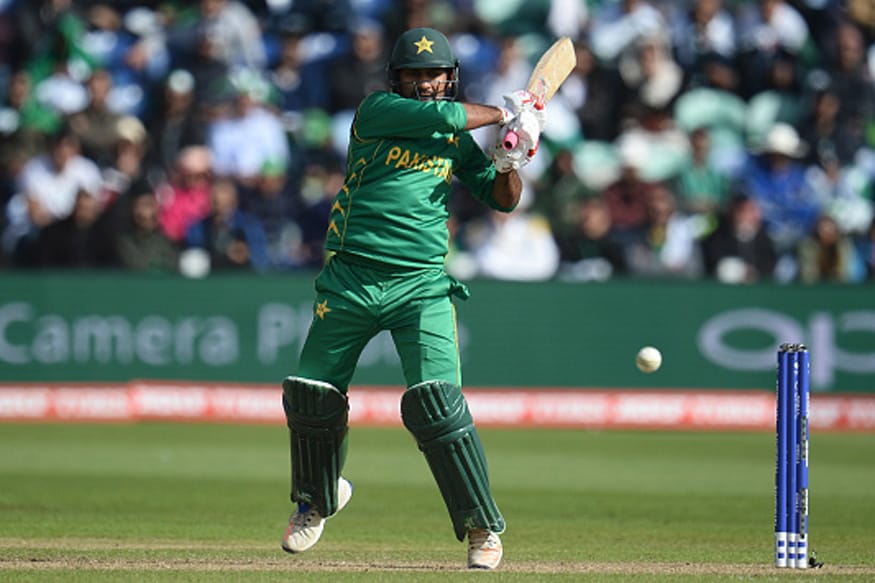 The change in Pakistan's fortunes as a limited-overs team has coincided with (or perhaps spurred on) by Sarfraz's ascension to captaincy. A street-smart cricketer from Karachi, the wicket-keeper batsman has a good record, but has frustrated fans and coaches over the years by his steadfast opposition to batting up the order. A stroke-maker as opposed to a big hitter, it was believed that he would be best utilised when the field was up and the ball, new. In the last World Cup, after the experiments with Nasir Jamshed and Younis Khan in the opening slot had failed, Sarfraz finally stepped up to score his maiden hundred against Ireland at Adelaide.
Since becoming captain, he prefers to lurk in the middle or late middle order. He has had much success as skipper, though he often appears to lose patience with both, his bowlers and fielders, with head-shaking and caustic comments being the norm when things don't go his way. His biggest advantage is that he forms a very potent leadership group along with coach Mickey Arthur, whose man-management skills allow Sarfraz to concentrate on on-field strategy.
Fakhar Zaman [M: 18 | R: 1065 | A: 76.07 | 100s: 3 | 50s: 6]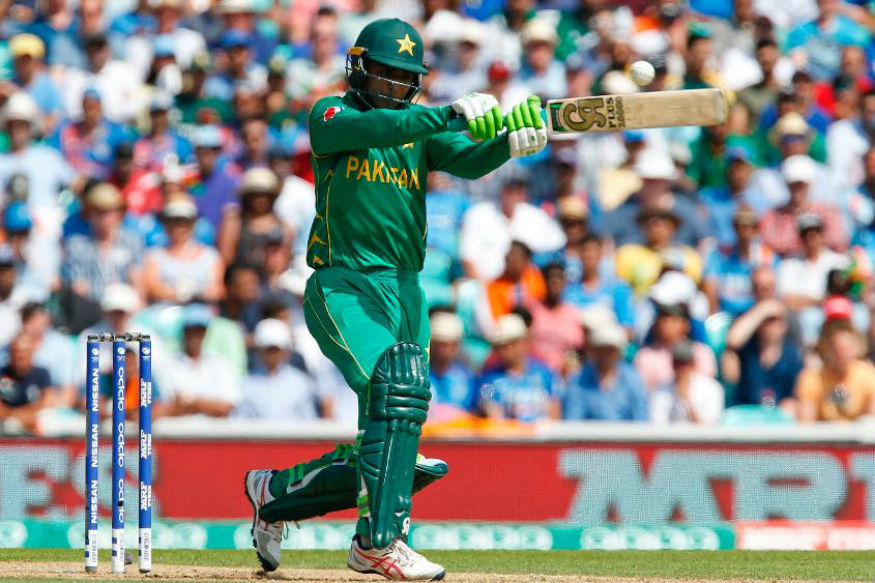 The left-handed opener is the most important cog in Pakistan's batting armoury, on whom the team relies to provide early momentum. He is (by sub-continental standards) a late bloomer, having come to prominence only in the 2016-17 season via his excellent form in the Quaid-e-Azam trophy. This led to a contract with the Lahore Qalandars in the Pakistan Super League, where he made an impact, though he wasn't an unqualified success. For a largely one-paced batting line-up though, this former Pakistan Navy sailor was just what was required to go full steam ahead up front.
After being thrashed by India in the opening match of last year's Champions Trophy, Zaman was pitch-forked into the line-up and since then, there has been no looking back. That century in the final gave Pakistan their biggest victory since the 1992 World Cup and made him an instant hero. It would have been easy for him to rest on his laurels, but since then, he has gone from strength to strength, becoming the fastest man to reach 1000 runs in ODIs and also becoming Pakistan's first ODI double centurion, feasting on Zimbabwe's bowling in Bulawayo before heading nonchalantly down to Nandos to demolish a portion of chicken in the evening.
Imam-ul-Haq [M: 9 | R: 544 | A: 68.00 | 100s 4 | 50s: 0]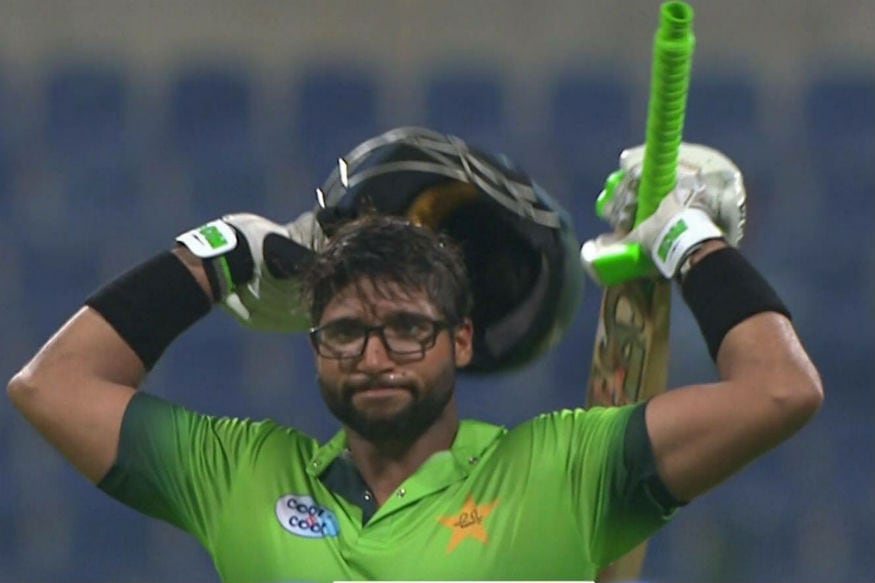 Imam-ul-Haq looks more like a boy studying to take his IIT entrance test than an international cricketer. The nephew of chief selector and bonafide legend Inzamam-ul-Haq has meant cries of nepotism have never been too far away when he has been selected. But, he has done all he can to prove that he belongs at this level. A century on ODI debut against Sri Lanka in Abu Dhabi was exactly the start he would have wanted and now, he has four hundreds in just nine games. Granted, he has only played Sri Lanka and Zimbabwe so far, but then, he can only score against the teams he plays. He is the perfect foil to Zaman, playing within his limitations and happy to score 'ugly' runs. In Zimbabwe, he would get beaten often by bowlers like Blessing Muzarabani, Tendai Chatara and Richard Ngarava, but invariably buckled down to make a big one.
Shan Masood [Yet to play an ODI]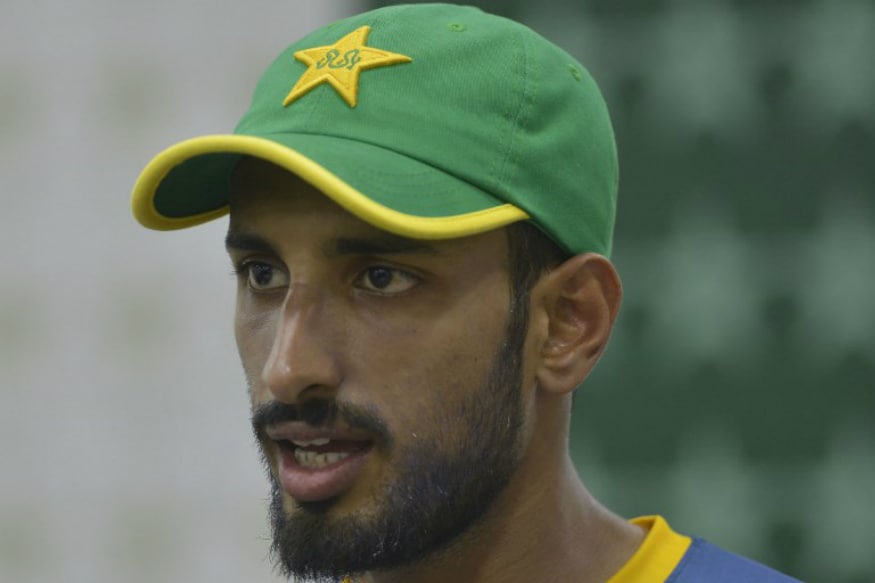 With Mohammed Hafeez not the flavour of the month with Mickey Arthur, and Ahmed Shehzad banned for doping, another left-hander, Shan Masood, comes in as the reserve opener. Nearly 29, he has never been seen as an ODI cricketer before, though he has played 12 Tests. But he has a phenomenal List A record, averaging over 58 with ten centuries in 75 innings.
While the world is used to Pakistan cricketers emerging from obscurity and humble backgrounds, Masood, is just the opposite. His father is a top banker, and Masood has spent a lot of his formative years in England, playing school cricket for Stamford and then for Durham University, even living a stone's throw from Lord's for several years.
Coached in England by former left-handed opener Graeme Fowler, he's made many sacrifices to come and play in Pakistan and is one of the fittest men in the team, regularly topping 20 in the YoYo test. In comparison, India's benchmark is just 16.1.
Babar Azam [M: 46 | R: 1973 | A: 54.80 | 100s: 8 | 50s: 7]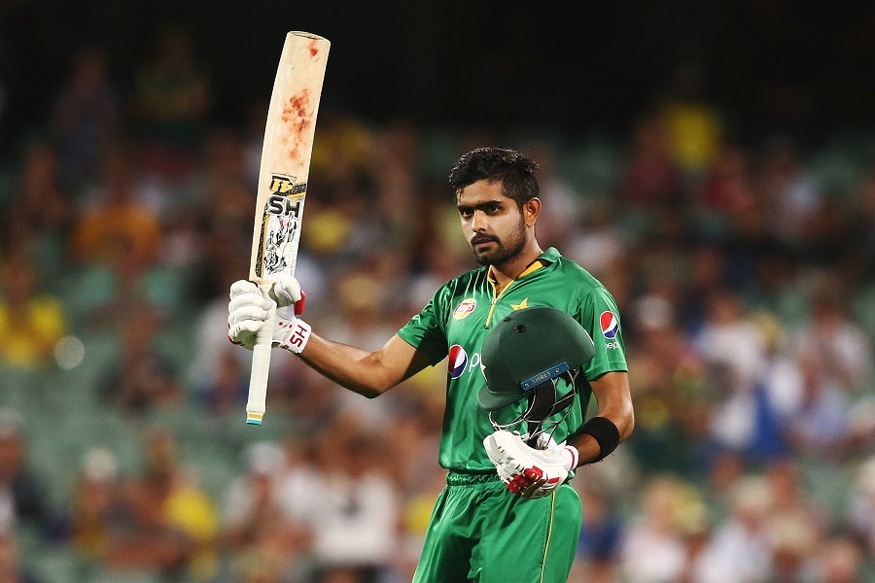 A cousin of the Akmals, Babar Azam is one of the smartest batsmen in the team. Not a power hitter by any means, Azam relies on his timing and the ability to rotate strike. It is said coach Arthur loves him like a son – well, an average of nearly 55 would endear any player to his coach but the thing with this young man, not yet 24, is that he is highly disciplined and another one to subscribe to the new culture of fitness and high fielding standards – something that Pakistan teams of the past have never been known for.
As Pakistan's No. 3, Azam occupies a crucial position, usually holding the innings together and allowing the others to play around him. In the recent series in Zimbabwe, with openers firing on all cylinders, he didn't get much of a chance to play a long innings. But in the final game, after the openers had put on 168 in 25 overs, he buckled down to score a quickfire unbeaten century to sign off on a high. He loves playing in the UAE, having scored five centuries in his last seven ODI innings there.
Shoaib Malik [M: 266 | R: 7015 | A: 35.07 | 100s: 9 | 50s: 41 | Wk: 156 | Eco: 4.64]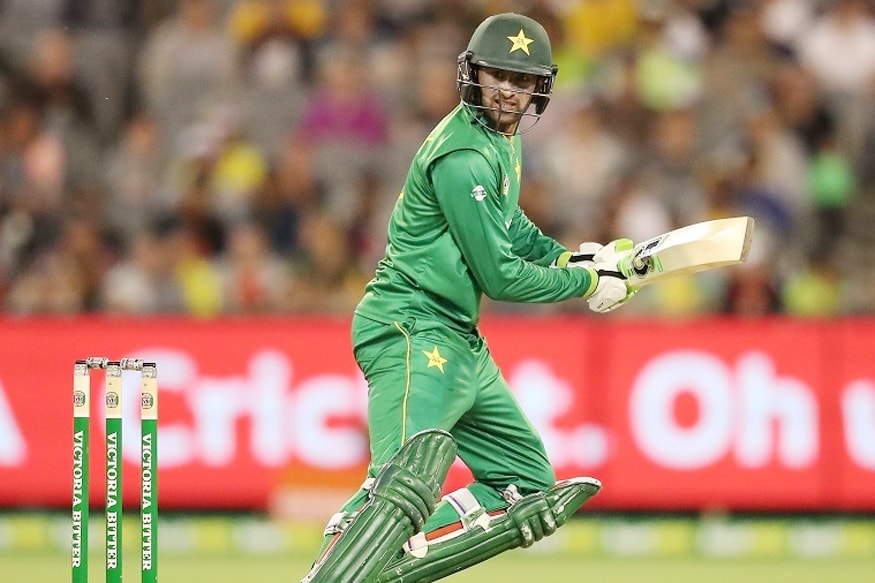 The former captain and engine room of this Pakistan batting, Shoaib Malik seems to keep getting better and fitter with age. Left out of the 2015 World Cup, it seemed like his career was over. And while his team was struggling Down Under, Malik was sitting in the room next to us, as a guest on Zee TV's World Cup studio show. Even then, he kept telling me "I'm not done yet. Dua karein (Pray for me), I will be back soon, inshaállah".
His first knock on return was 112 against Zimbabwe in Lahore, and since then, there has been no looking back. He averages nearly 48 since his comeback and fulfils a critical role in the middle-order, keeping the scoreboard ticking in the middle overs, before unleashing towards the end. He plays multiple roles - consolidator, enforcer and finisher, depending upon the need of the hour. Nearly 37, he knows his game inside out and loves playing India, averaging 47.45 against them, as opposed to a career average of 35.07.
Asif Ali [M: 5 | R: 114 | A: 57.00 | 100s: 0 | 50s: 1]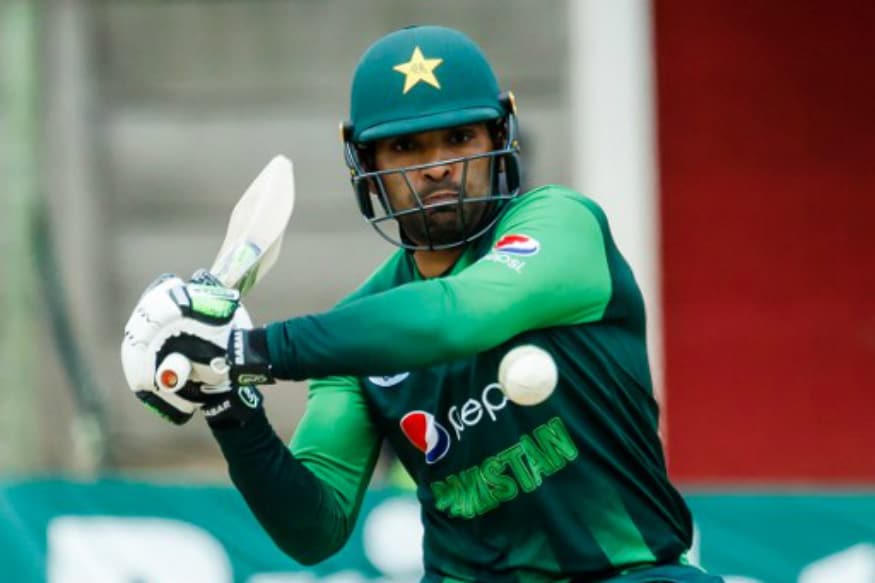 One of the finds of the Pakistan Super League, Asif Ali has been fast-tracked into the national side to meet the team's crying need for a power hitter towards the latter stages of the innings. His is a special story – not so long ago, he laboured in one of the factories in Faisalabad, doing various jobs, including as a welder.
Asif, who played several crucial cameos for Islamabad United earlier this year as they swept to their second PSL title in three years, made his international debut against a make-weight West Indies team that toured Karachi for a three-match T20I series. His first ODI assignment was against Zimbabwe, where he scored a blistering 50 off just 22 balls in the fourth ODI to give a glimpse of his talent and power.
A welder by profession before he hit the big time as a cricketer, his strength and power have inspired awe in the Pakistan domestic circuit for a few years now, but he has struggled for consistency. He now has a specific role though, and it is this clarity of thought that will stand him in good stead as he lines up against the big guns.
Haris Sohail [M: 24 | R: 887 | A: 44.35 | 100s: 0 | 50s: 9]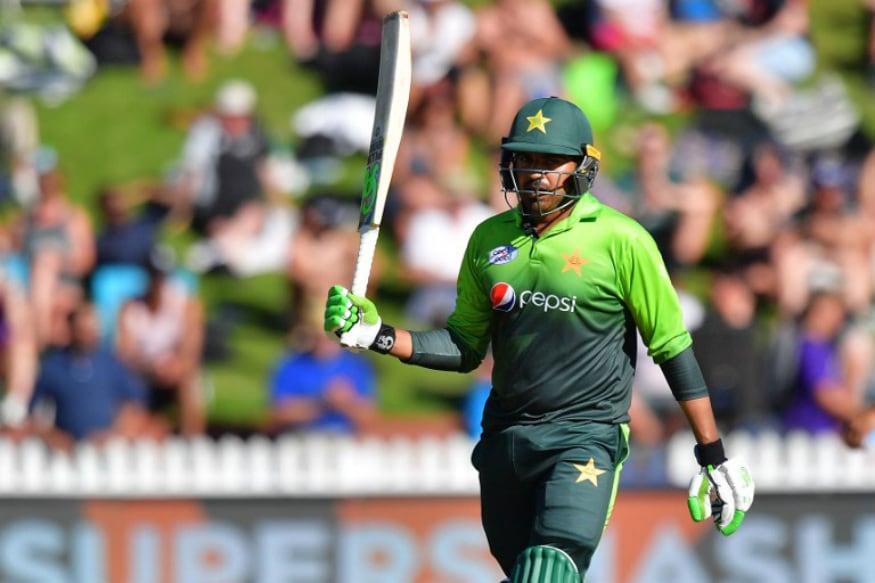 When Pakistan went into the 2015 World Cup, Mohammed Hafeez was called for a suspect action and not allowed to bowl. This meant that the balance they were seeking was thrown off-kilter. Haris Sohail was then developed as an alternative, with his slow left-arm. He performed reasonably well in the UAE, but wasn't quite good enough Down Under.
While his batting record is fairly impressive, he has had a horror run with injuries. A knee injury, followed by a botched surgery kept him out of cricket for almost three years. Most recently, Sohail played the T20I tri-nation series against Australia and hosts Zimbabwe in Harare, but looked woefully out of touch with the bat and unfit on the field. It would take a lot for him to be playing in the XI.
Faheem Ashraf [M: 12 | Wk: 16 | A: 20.31 | Eco: 4.24 | 5w: 1]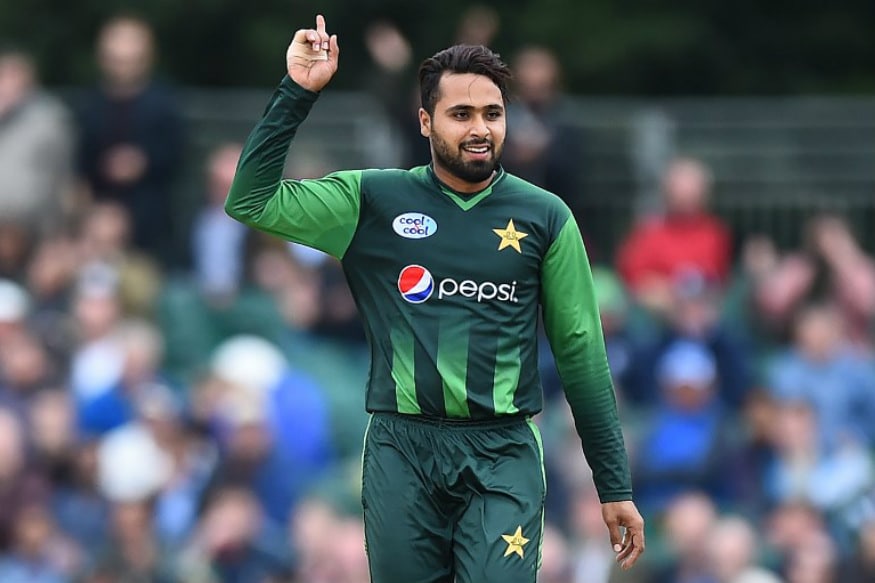 The pace bowling all-rounder Pakistan have been searching for since Abdul Razzaq, Faheem Ashraf bowls a heavy ball and has the knack of taking crucial wickets in the middle overs, where he and Hasan Ali form a deadly combination. He first hit limelight in the run-up to the Champions Trophy, where Pakistan needed 93 to in just over seven overs with just two wickets in hand, in a warm-up game against Bangladesh.
Ashraf smashed 64 not out off just 30 balls and along with Hasan, took his team to an unlikely win. He made his debut in the main event, but since then, it is his bowling that has taken centre-stage. 16 wickets in 12 games at an average of just over 20 and an economy rate of 4.24 make him an important part of the bowling armoury. Another one from Pakistan Super League champions Islamabad United, Ashraf has a good head on his shoulders and is highly rated by coach Mickey Arthur.
Shadab Khan [M: 22 | Wk: 33 | A: 25.60 | Eco: 4.62 | 5w: 0 | R: 208 | 50s: 3]
Picked up by the Islamabad United talent scouts before the second edition of the PSL, the 19-year-old has quickly risen to become the country's premier limited-overs spinner. The confidence of youth coupled with spades of skill have meant that Shadab has quickly emerged as one of the top young leg-spinners in the world, alongside Rashid Khan. He is also a handy lower order batsman, having scored three fifties in eight ODI innings to average 54 in his young career. He is also a top-class fielder at point and vital to the team's plans. A fine team man, he has quickly formed a great bond with Hasan Ali and Fakhar Zaman. His biggest strength as a bowler is his big-spinning googly and a top-spinner that fizzes off the surface. His leg-spin is still a work in progress, but his accuracy and ability to absorb pressure make him a key component of this young team.
Hasan Ali [M: 33 | Wk: 68 | A: 20.88 | Eco: 5.21 | 5w: 3]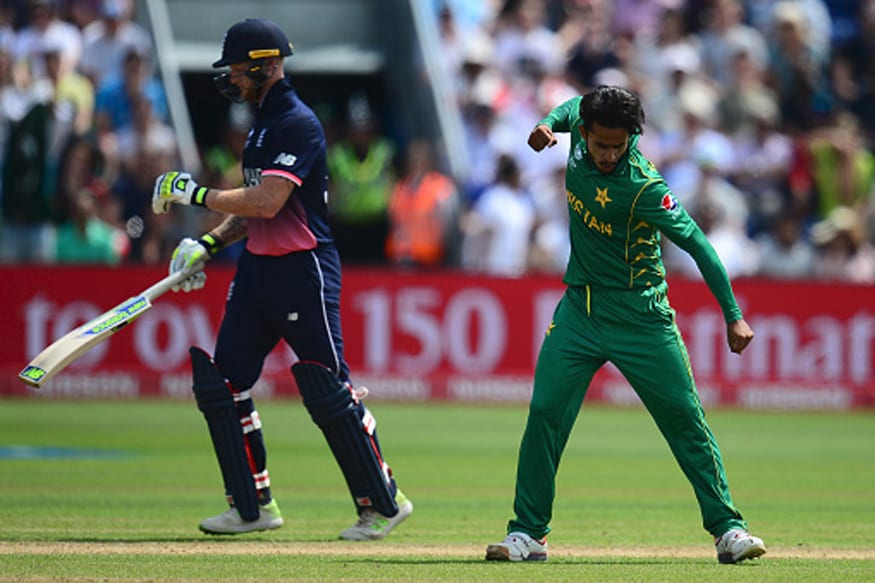 One of the reasons this Pakistan team is so good is its ability to pick up wickets in the middle overs, where traditionally, teams tend to consolidate and the game meanders along. Hasan Ali though is a genuine wicket-taker, who prefers to bowl with the semi-new ball and takes wickets at regular intervals. In just 33 matches, he already has 68 wickets. Despite his wiry physique and average build, somewhat similar to Bhuvneshwar Kumar, he tends to extract both pace and movement from the pitch with a smooth action.
He calls his celebration the "bomb" celebration and admits to practicing it regularly and entertaining people with it. A video of him doing that celebration at the Wagah border recently went viral. So obsessed is he with the celebration that he aggravated a neck injury doing it in the recent series against Zimbabwe and had to go off the field. The next time he got a wicket, he ordered Shadab to come in and celebrate in his stead. It's not all fluff though. Hasan was until recently the top ODI bowler in the ICC rankings and he will be crucial to his team's chances in the desert.
Mohammad Nawaz [M: 11 | Wk: 13 | A: 34.76 | Eco: 5.16 | 5w: 0]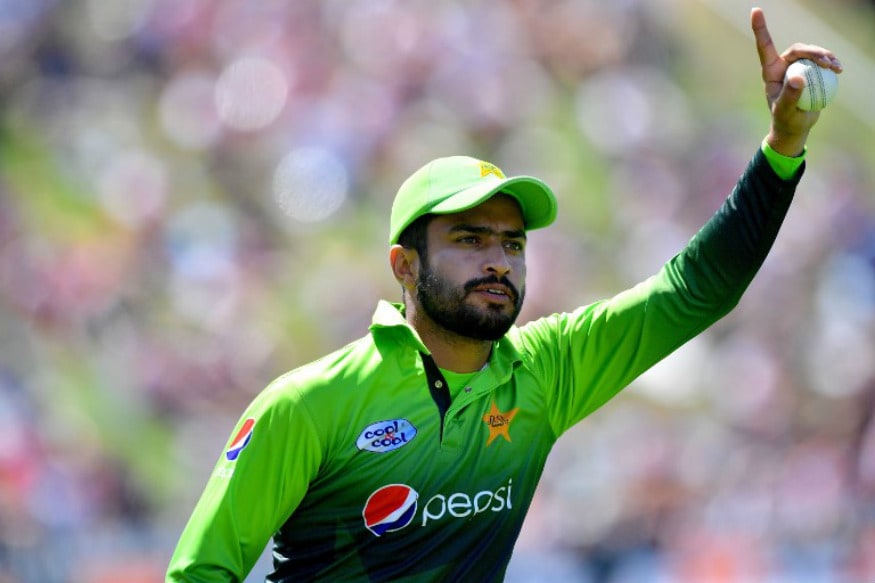 Rawalpindi's left-arm spinner Mohammad Nawaz has been a steady performer over the last couple of years. Used largely as a support bowler to Yasir Shah in Tests, and to Imad Wasim and Shadab in ODIs, he ostensibly made the grade when Imad Wasim failed to achieve the YoYo test mark of 17.4 set by Mickey Arthur and his team. It will be interesting to see how many games he will play, with Pakistan having six quick bowlers in their ranks.
Mohammad Amir [M: 43 | Wk: 58 | A: 29.75 | Eco: 4.75 | 5w:  0]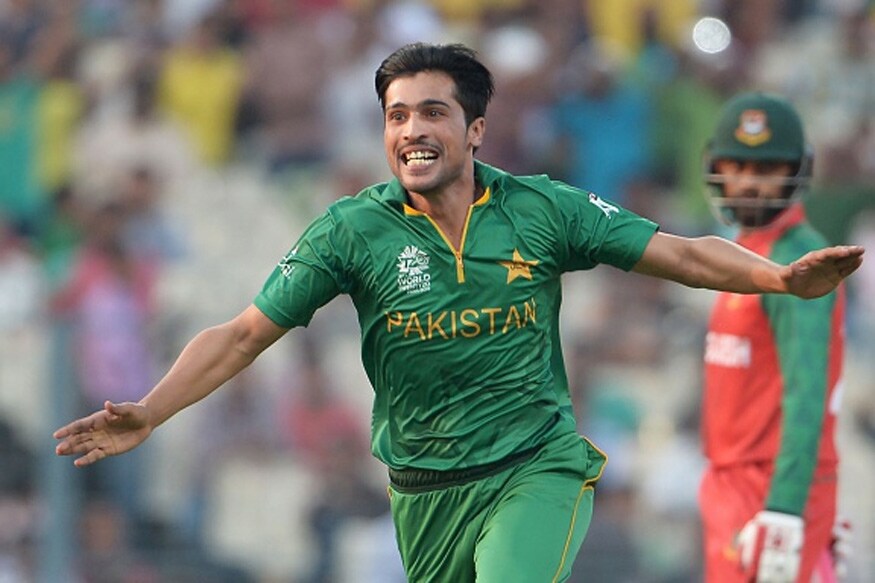 His performance in the Champions Trophy final was worth raving about, but since then, he's done little of note, taking only three wickets in the seven ODIs he has played. It is something that will be worrying the think-tank, though they are confident he will come good on the big occasion. His talent and ability are beyond question, but of late, he seems to be tiring of the grind that is international cricket. He usually travels with his wife Narjis and little daughter Minsa, but his heart does not always seem to be in it. He has been unlucky too, but with so many other left-arm quicks in the queue, Amir must know that the time to perform is nigh.
Junaid Khan [M: 69 | Wk: 100 | A: 28.21 | Eco: 5.26 | 5w: 0]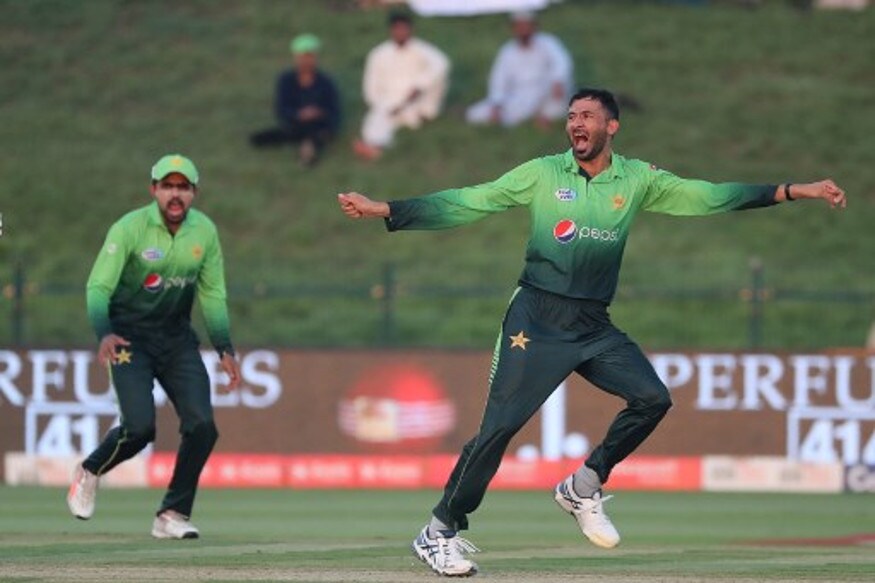 Junaid has had his fair share of injuries, but now he finally seems to be on the mend. Most importantly, he loves a challenge. And no challenge is as big for a Pakistani cricketer as a game against India. Here, he excels, averaging 20.44 at an economy rate of 4.18. Granted, most of these performances were a few years back, but Junaid oozes confidence when you mention a match-up against the arch-rivals. He will have a struggle to get into the XI though, with three other left-arm fast bowlers in the squad.
Usman Shinwari [M: 6 | Wk: 15 | A: 11.40 | Eco: 4.56 | 5w: 1]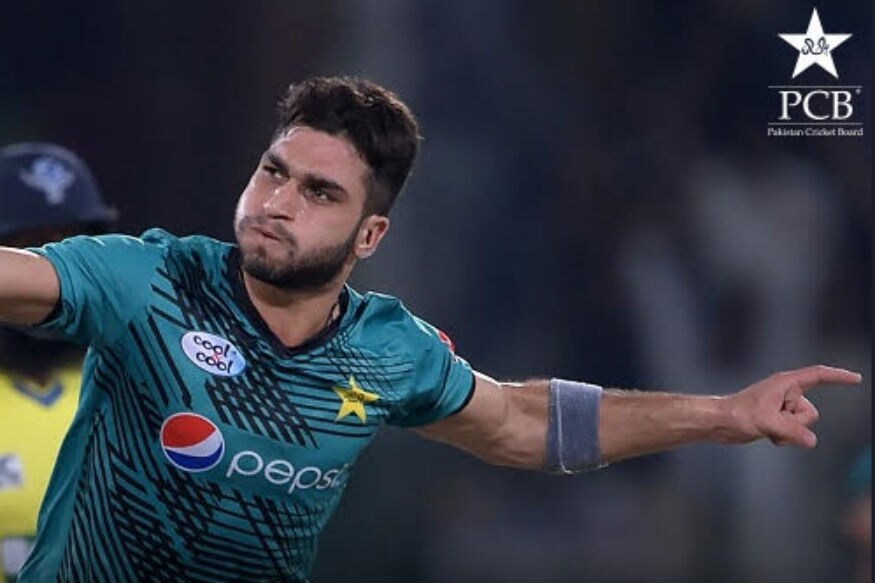 Shinwari is a left-armer with pace and on his day, he can trouble anyone. He has played only 6 ODIs so far, two against Sri Lanka and four against Zimbabwe, but in those six games, he has amassed 15 wickets at 11.40 runs per wicket. He can be wild and he can get rattled under pressure but he is just a young man. The promise is there for bowling coach Azhar Mahmood to work with.
Shaheen Afridi [Yet to play an ODI]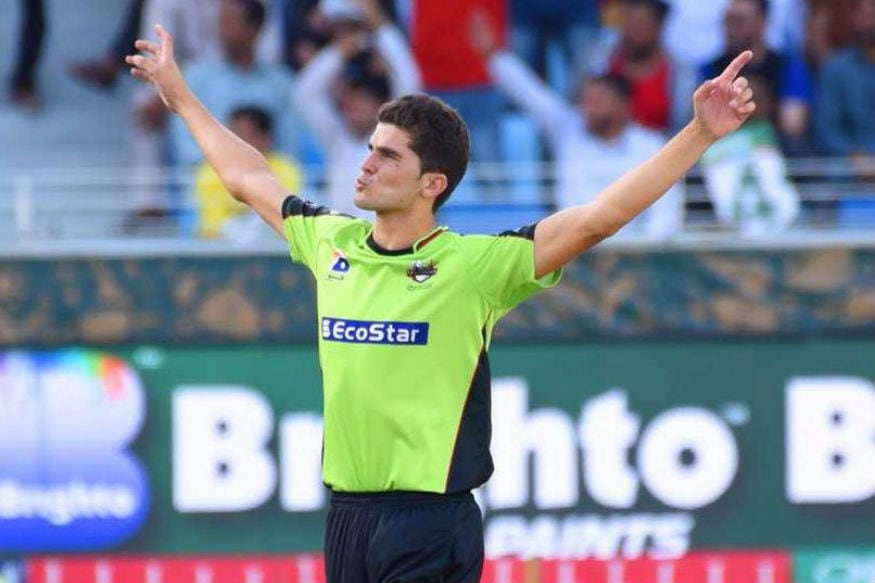 The new kid on the block, six-foot-six-inch Shaheen Shah Afridi has been impressive in the PSL and the limited outings he has had so far. Cricket runs in the blood of this youngest of seven brothers. His eldest brother, Riaz, fifteen years his senior, played one Test for Pakistan in 2004. Shaheen was first noticed in the Under-19 World Cup in New Zealand earlier this year and was then picked up by the Lahore Qalandars in the PSL. He has only played four List A games and three T20Is and is very much a work in progress.