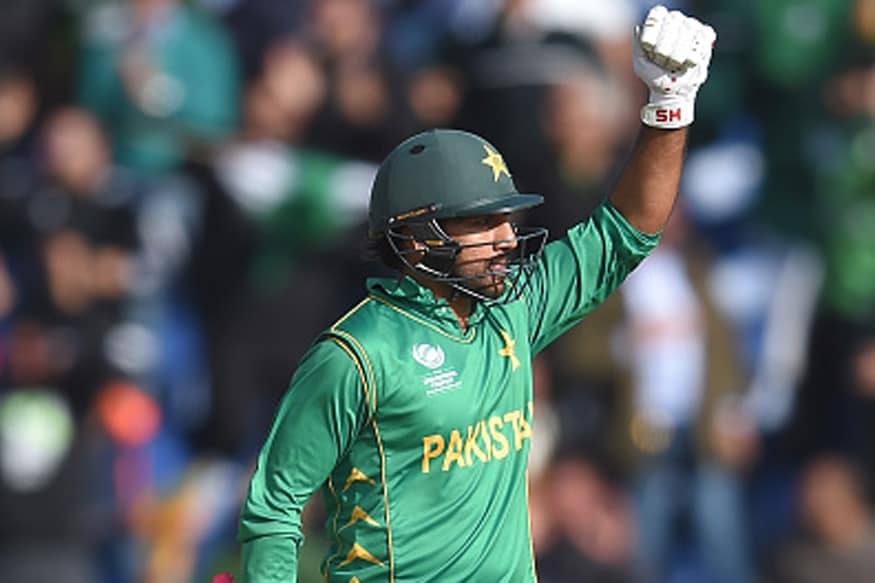 Pakistan will open their 2018 Asia Cup campaign against Hong Kong on September 16 before taking on arch-rivals India, three days later. Captain Sarfraz Ahmed said they will be eyeing to generate momentum in their opening encounter which will help them prepare for the all-important clash.

"Momentum is very important," he said. "During the Champions Trophy, we carried forward the momentum which we had gotten against South Africa and Sri Lanka. We will try to do the same here... We will try to gain momentum in our first match [against Hong Kong] and go into the contest against India with full preparation."

The last time the arch-rivals played each other was at the final of 2017 Champions Trophy where Pakistan defeated India by 180 runs. But Sarfraz wants to put the past behind and would rather focus on the future.

"Every match against India is important," he said. "That match [Champions Trophy final] is in the past. It was almost one and a half years ago. So, I don't think we should consider it that much. If we play India in the final, then we will be playing them thrice. All professional teams put the past behind and look forward. Both teams will do the same."

However, apart from Pakistan and India, Sri Lanka, Bangladesh, Afghanistan and Hong Kong are the other four teams who will be fighting for the cup in United Arab Emirates (UAE) and Sarfraz doesn't want to take any team lightly. "I've seen all the squads and they're all very strong, no team can be taken lightly. Teams will have to play very good cricket if they are to win the tournament."




UAE has been home to Pakistan for quite some time now, and with all the matches to played in Dubai and Abu Dhabi (as well as Sharjah), Sarfraz gave insights about the conditions and pitches.

"The weather is hot, so it becomes difficult to bat in humid conditions under lights as the fast-bowlers get to swing the ball in humidity," the 31-year-old said. "We will try to access the conditions. We have two-three sessions under lights. Of course, every side will look to bat first and put runs on the board due to the hot weather.

"Pitches are on the slower side in the UAE, so spinners will have a role to play. Our batsmen and bowlers are in top form. We will look to score more than 300 if we bat first because we possess a bowling unit that can defend that total. We are not focusing on one area, we will focus on all three aspects of the game and try to put a good show."

The 2019 World Cup is less than nine months away and Pakistan have a full-fledged season ahead of them, starting with the Asia Cup. They will then host Australia and New Zealand before travelling to South Africa. The multi-format tour will be followed by the fourth edition of the Pakistan Super League.

This [Asia Cup] is the beginning of our road to the event as we don't have much time in between," said Sarfraz. "We haven't played well in New Zealand and that's because of the loss of early wickets. It hindered us from recovering from the collapses. We have tried to sort that problem.

"The foreign coaches have instilled professionalism in the side. We have gotten more fit. Previously, our team average [on the yo-yo test] used to be 17. It was 18.7 this time. The five rounds that we did in nine minutes, we are now doing them under eight. A lot of things have improved like the rotation of strike. Our batting [line-up] is chasing 280-290 now. The boys are young like Fakhar Zaman, Imam ul Haq, and Babar Azam, and they are still learning. What is good is that the boys are trying to keep up with modern standards like staying at the wicket and keeping the scoring rate at 100 or above."


First Published: September 14, 2018, 11:05 AM IST