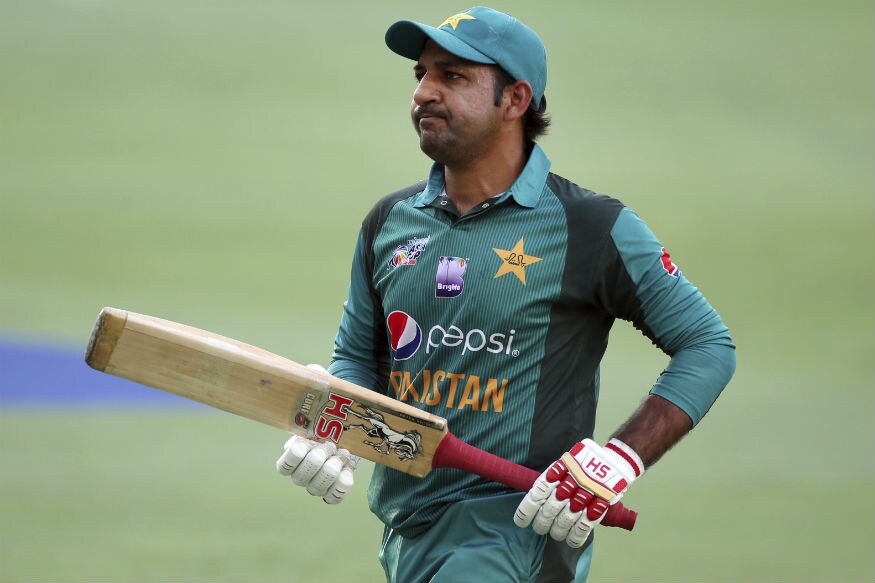 Pakistan skipper Sarfraz Ahmed has taken the blame for his side's 37-run defeat against Bangladesh that knocked them out of the 2018 Asia Cup on Wednesday.
Pakistan smashed Hong Kong by eight wickets in the tournament opener to get their campaign off to a fantastic start. However, in their next four matches, they lost to India twice, managed a narrow win against Afghanistan and then got schooled by Bangladesh in the virtual semifinal.
"Yes, our performance was very poor. Our batting wasn't good, and we dropped a lot of catches. Our bowling was also patchy, and that's the reason we are out of the tournament," said Sarfraz, who only scored 68 runs in four innings. "I know I didn't perform well. I needed to do much better, which I couldn't. I take responsibility for the team's performance."
Shoaib Malik and Imam-ul-Haq, who scored 225 and 211 runs respectively in the tournament, were Pakistan's best performers, while the likes of Fakhar Zaman, Babar Azam, Sarfraz and Asif Ali struggled heavily. In the bowling department, Junaid Khan picked up four wickets in the only match that he played but Mohammad Amir, Hasan Ali, Usman Khan and Shadab Khan failed to live up to expectations.
With the 2019 World Cup hardly eight months away, Sarfaraz said it's important to back the players despite their dismal performance in the event. "I still believe we have a lot of talented players in the team. Look at Fakhar Zaman. Though he didn't have a good tournament, we have to back him. Babar Azam too. Imam has, thankfully, done well, but there's also Shadab and Hasan. We have to back them and take them along with us. We have to look at our bench too. We have a pool of players, and by the time the World Cup comes, we'll have a good team," said Ahmed.
"The World Cup is quite some time away, we have other engagements before that. Australia are coming, and then there's New Zealand. So we have to review our performance and see where we are falling short.
"We are losing too many wickets early, and the middle order has had to deal with the new ball, which isn't easy, and hitting quickly in the end isn't easy on these pitches. We'll have to get together and fix these issues."
Sarfraz accepted that his team made mistakes but refused to press the panic button. "Yes, we have made mistakes as a team, and as a captain, I know that I didn't do well. But no need to panic, we need to back the players, look at the positions and see if there are people outside the team who can come in," he said.
As a captain, Sarfraz was not up to the mark but the 31-year-old promised that he and his team will improve if given some time. "There's always pressure on the captain of the Pakistan team. When the team does badly, obviously the pressure increases. If I tell you that I haven't slept properly for the last six days, you won't believe me. But yes, I want to stress that we shouldn't panic. There should be criticism for our performance, but give us a little time," he said.
"If you look at Fakhar Zaman or Imam-ul-Haq or Babar Azam or Shadab Khan or Hasan Ali, they are not too experienced. Shaheen Shah Afridi has played just three games. Only Shoaib bhai has a lot of experience. We recognise that we have done badly, but we'll try to improve."