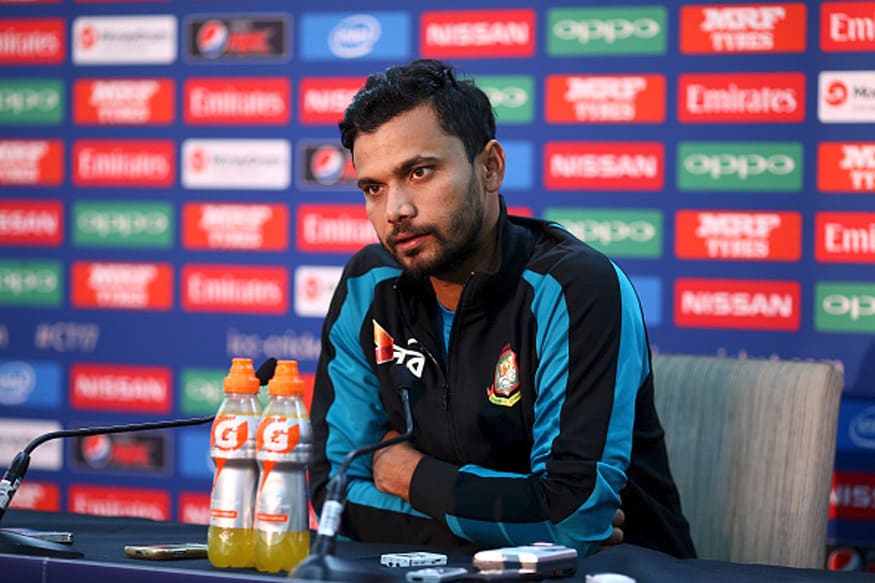 Bangladesh captain Mashrafe Mortaza joined his Pakistan counterpart Sarfraz Ahmed in questioning the scheduling of the ongoing Asia Cup.
On Tuesday, a day before the India-Pakistan clash, Sarfraz had questioned the Asian Cricket Council (ACC) for scheduling all of India's matches in Dubai. Pakistan, Afghanistan and Bangladesh will be playing their Super Four matches in two cities - Dubai and Abu Dhabi - that are about 140km apart.
"Travelling is an issue. If you travel for an hour-and-a-half during matches, then it's tough in this weather, Sarfraz had said. "After a day's play, you play another game. I think it should be even for all the teams whether it's India or Pakistan. If there are matches in Abu Dhabi, then every team has to play there. I don't know what the Asian Cricket Council has done about it."
The Board of Control for Cricket (BCCI) in India is technically the host of the tournament, but the matches are being played in UAE as Pakistan cannot play in India due to political tensions between the two countries. A report in Times of India claimed that the Indian board wanted all of India's matches in Dubai to maximise ticket sales.
Meanwhile, the ACC's decision to alter the schedule of the Super Fours after Hong Kong's defeat to India on Tuesday didn't go down too well with Mortaza. The ACC has slotted Afghanistan and Bangladesh as B1 and B2 respectively, although their Group B match will only be played on Thursday.
Under the new schedule, Bangladesh will play back-to-back games in two cities. After facing Afghanistan in Abu Dhabi on Thursday, they'll travel to Dubai to face India the very next day. They will then head back to Abu Dhabi for their next Super Four game against Afghanistan on Sunday.
"It is very disappointing," Mashrafe said on Wednesday. "Basically what has happened is that we were made the second team in Group B even before we played the last game. We came here with a plan. We would play Sri Lanka first and if we won and played well we would be group champions and play the runners-up of Group A. But this morning we heard that we are already Group B runners-up regardless of whether we win or lose tomorrow. So, of course, it is disappointing.
"It is an international match where we are representing our nation, so of course it's important. But whether you are talking about group stage matches or Super Four matches, there are certain rules within which they operate. We are getting away from the rules, so it's disappointing."