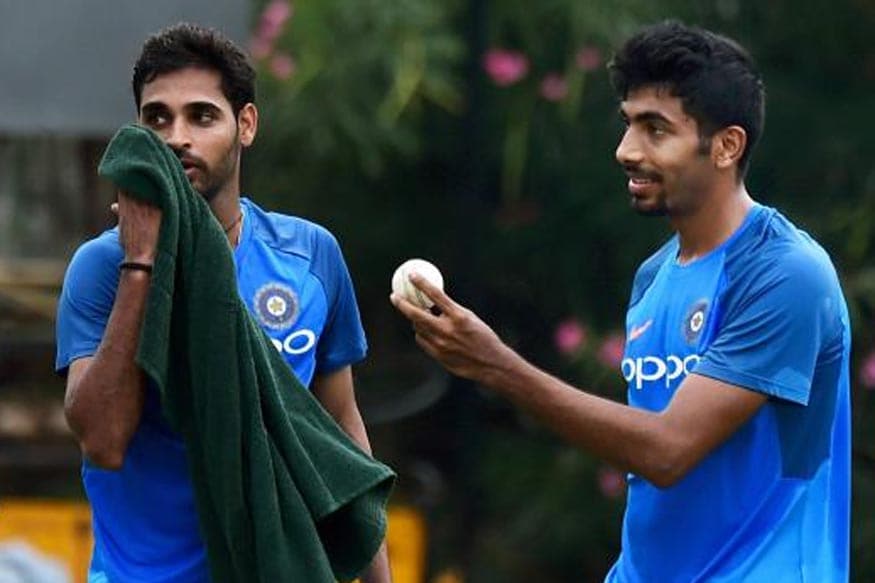 India came to the United Arab Emirates looking to crack the question of just what their best middle-order was in 50-over cricket. Instead, they have discovered that they have a bowling attack that is next to perfect for these conditions.
Shikhar Dhawan and Rohit Sharma have stretched the opening stand so deep that the middle-order had not been tested in pressure situations. KL Rahul and Manish Pandey, two of the potential candidates for middle-order spots have not even got a game as that would be less than fair to those currently in harness — Ambati Rayudu and Kedar Jadhav — as they have not had enough opportunity to show that they are capable of.
But, even as questions remain over the middle order, India have discovered a potent bowling combination for these conditions.
Bhuvneshwar Kumar is a master of picking up wickets up front and even when the ball isn't exactly hooping around corners in hot desert conditions, he has proven to be a handful. Back from injury, he has shown that he has enough tricks to work out batsmen, especially if they try to take chances against him. And, batsmen are being forced to take chances against Bhuvneshwar because Jasprit Bumrah is tying them up in knots.
Bowling with pace and accuracy, mixing up yorker-length deliveries with short-pitched balls that are hitting the bat hard, Bumrah has used his awkward action to maximum effect. He builds the pressure, and truth be told deserves more wickets than he has got, and allows Bhuvneshwar to tease out the errors at the other end.
While these two have had to do some heavy lifting with Hardik Pandya suffering that painful lower-back injury, they have had excellent back-up, even in the PowerPlay overs from the slow bowling contingent. Yuzvendra Chahal, who doesn't flinch even when taking a beating, has been happy to work with the new white ball, attacking the stumps and varying his pace, angle of delivery and flight just enough to ensure batsmen cannot simply plonk the front foot down and attack.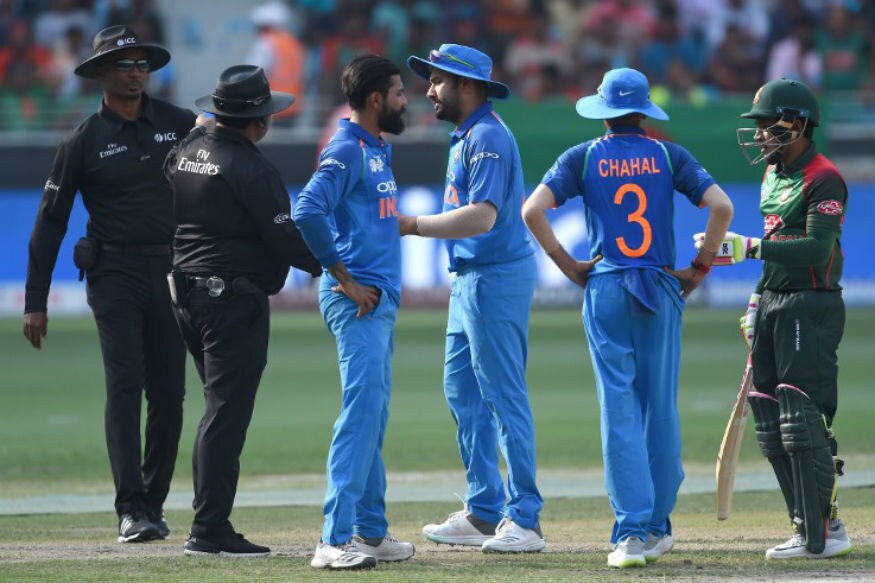 Ravindra Jadeja, who mistakenly believed he has been out of the One-Day International team for 480 days — it must feel that long for he said so twice in his post-match press conference after picking up 4 for 29 against Bangladesh — has lost none of his verve in the 14 months he has been out of the team. Jadeja's accuracy has never been in doubt and the fact that he has not bowled as much as he would have liked means that the strength in the shoulder and fingers is exactly as it should be.
Kuldeep Yadav has played enough international cricket now to not be that much of a mystery any more. And yet, picking him is only half the battle. Even batsmen who are able to read him out of the hand are having trouble playing him, which is not surprising given how well he seems to read the intention of the batsmen and adjust his deliveries late.
Oddly enough, even Kedar Jadhav, whose part-time off breaks are strictly part-time, has had success. Jadhav was candid enough to admit that if he thought about his bowling more, he might forget a bit of what he was actually selected for. But, the one thing he does well is keeping the ball flat, bowling with a very round-arm action despite being a short man. Fancy attempts at flight and dip are not for this man, and though he has been effective he has sensibly resisted the temptation to bowl more like a full-time off-spinner.
If wickets early and pressure in the middle overs have helped India, in no small part because of Rohit Sharma's rotation of his spinners, never quite allowing batsmen to settle, and Mahendra Singh Dhoni's razor-sharp reading of the game from behind the stumps, the death bowling has also been impeccable. And for this, a lot of credit must go to Bmrah.
While he pushes top-order batsmen onto the back foot in the early spells he bowls, Bumrah nails them to the crease at the death, giving no width to work with. His natural length, too full to pull and yet too short to drive, is just what is needed.
While India are unlikely to ever use four spinners in a 50-over game in the World Cup in England next year, as they did against Pakistan at the Dubai International Cricket Stadium on Sunday, they can take great heart from what Bhuvneshwar and Bumrah have done. If they are so attacking in these conditions, how much of a handful will they be in England? The (overcast) sky is the limit.