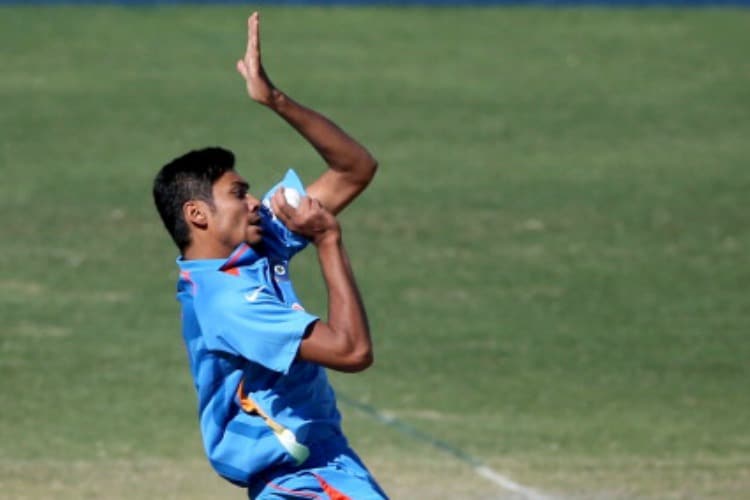 Dubai: What happens when one tournament begins in Dubai even as a series in England ends? There simply isn't enough time for players to transition swiftly from rainy summers to hot winters. The Board of Control for Cricket in India, however, smartly helped solve this problem.
All those Indian cricketers not playing in England, from Rohit Sharma to Mahendra Singh Dhoni, landed in Dubai as part of the first batch, with others to follow when possible. There was only one small problem - with no support staff and only half a team, how were they supposed to train?
This too, was taken care of. India have sent five bowlers who have the most thankless job in the world. In the heat of Dubai, these young men will bowl to the Indian team, without a chance of selection. M. Prasidh Krishna, Avesh Khan and Siddarth Kaul were the three medium pacers chosen for the posting, joined by leg-spinner Mayank Markande and Shahbaz Nadeem, the experienced and canny left-arm spinner.
All these players have turned out for India A and are therefore not to be trifled with, but the batsmen had more difficulty acclimatizing to the weather than in facing the bowling.
"It's not so pleasant for sure, which is probably the reason we wanted to come early and prepare ourselves," Rohit said. "As for the guys who are coming back from England, having been away from home for so long, it is only right for them to spend a couple of days with their families and then come over and spend some time in the middle. It's going to be tough to face the conditions but it's going to be the same again."
*******
If you are an Indian living in Abu Dhabi, read this and weep.
No matter what happens, the Indian cricket team will not play any of its league games at the magnificent Shaikh Zayed Stadium. The 90-minute commute from Dubai to Abu Dhabi is a bit too much for India's finest and therefore they will play all their matches in Dubai, where they are staying.
When the Asia Cup 2018, hosted technically by the Board of Control for Cricket in India, but organised by the Emirates Cricket Board, in terms of logistics, was conceived, the plan was for each of the six teams to play at least one match in the two venues in place.
The Tournament Handbook, which was distributed to all the participating teams, seen by CricketNext, has this line: "On qualifying for Super 4, the host board (India) will play as Group A – Qualifier 1." This meant that if India lost to Pakistan, they would have to commute to Abu Dhabi to play one of their matches.
It is understood that the schedule was tweaked, after a request from the Indian camp, to ensure that irrespective of results, Rohit Sharma's team would play all their matches in Dubai.
The rulebook allows India to stay in Dubai for all their matches, but no such provision or privilege has been extended to Sri Lanka, Bangladesh or Afghanistan, the teams in Group B. They will have to play where required, as the schedule dictates.
How's that for Indian home advantage in the middle of the desert?