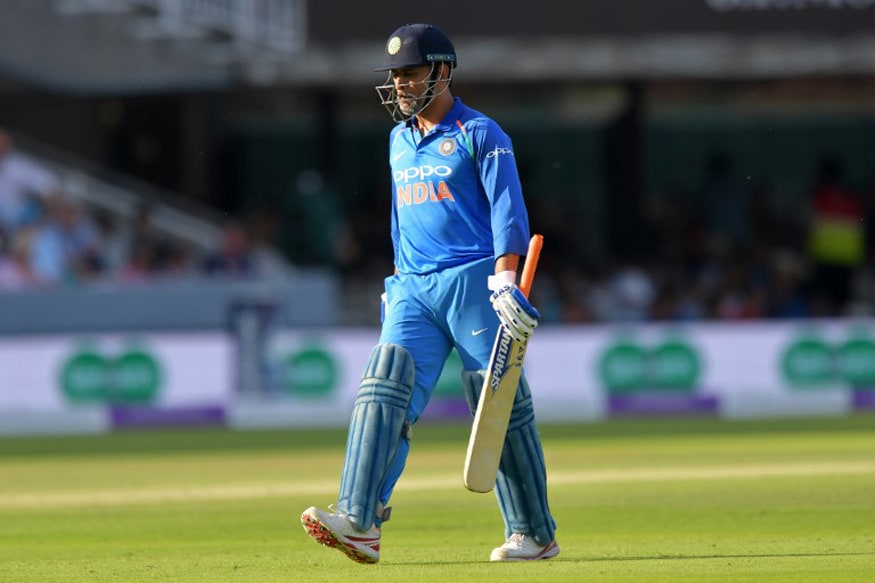 Ever since his debut in 2004, Mahendra Singh Dhoni has emerged as one of the pillars of the Indian middle-order. The role has become even more crucial in the last few years, where India have tried different combinations in the middle-order. However, with World Cup less than a year away, the team management is yet to solve the puzzle.
Dhoni, who was known for his boundary hitting ability, has struggled this year and has a strike rate of 70.47 - his worst in a calendar year since his debut. His balls per boundary is also the lowest - at 17.50 - ever since his debut in 2004.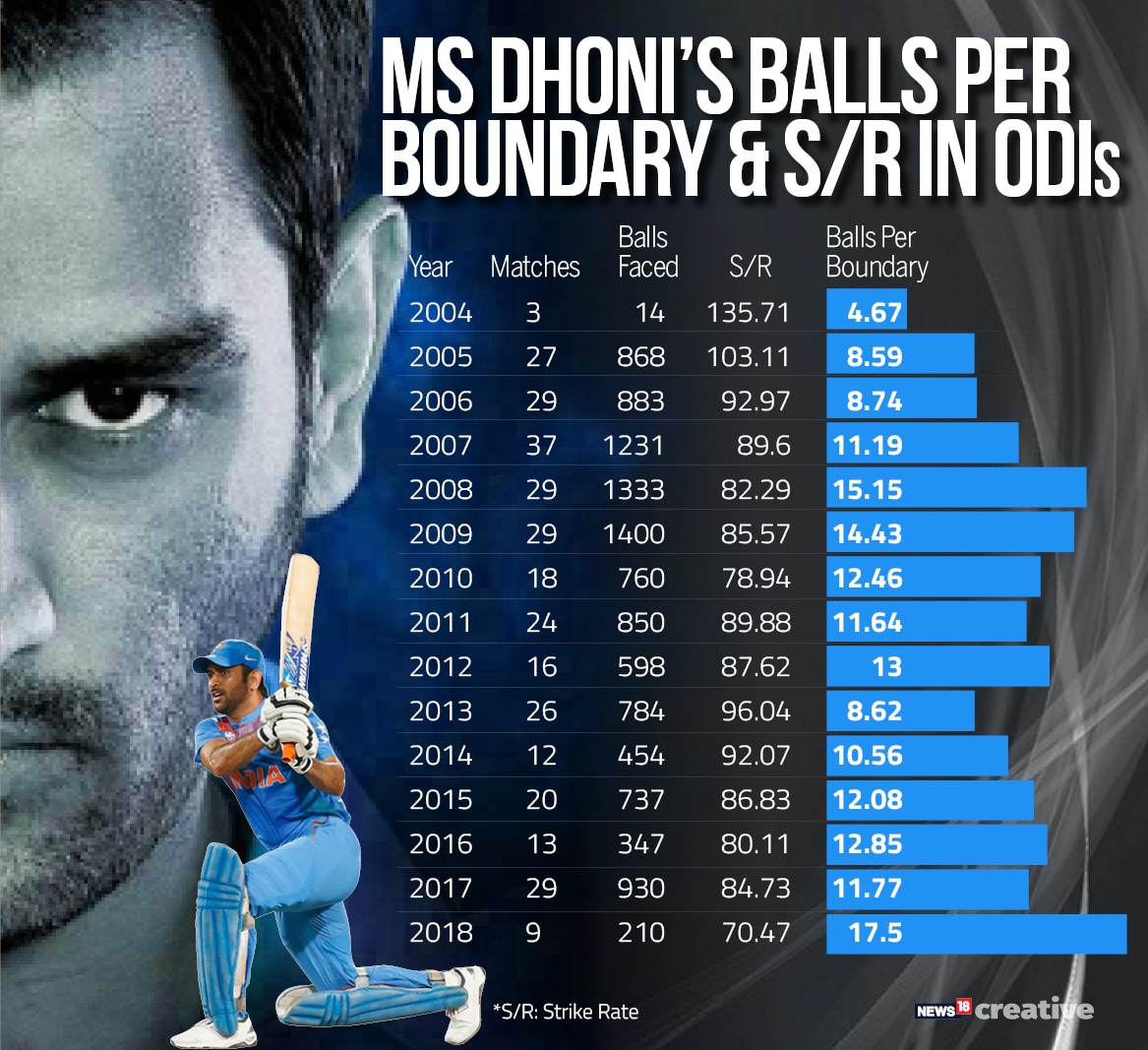 In South Africa earlier this year, Dhoni managed to score just 69 runs at a strike-rate of 81.17 in four innings - which included an unbeaten 42 at Johannesburg. Though he batted in only two innings against England, the story followed a similar trend as he had a strike rate of 63.20 and struggled to find boundaries.
He has been batting at no.5 and no.6 in ODIs - a position at which you have to come in and start finding the boundaries immediately. Dhoni often struggles to do this and needs time to settle in before he can start going for his shots. India have tried to reduce the pressure on Dhoni by giving the role of the finisher to Hardik Pandya. Dhoni has shown that he can act as the perfect anchor for other batsmen to go big - as we saw against Australia in Chennai in 2017, where he played second-fiddle to Pandya, which helped India recover from a poor start and end up with a match winning score.
With Dhoni assured of a spot in the 2019 World Cup team, the think tank might well be tempted to try the wicket-keeper at the no.4 spot, where he would get to play a lot more deliveries and can afford to take time to settle in.
However, India now has only 24 ODIs left before their first World Cup match and it will be better for both Dhoni and the team if the 37-year-old has a clear idea of what's expected of him from the bat.