Asking India to Bat First in 2019 World Cup Was a Silly Decision from Pakistan: Waqar Younis
According Waqar, the undoing of Pakistan at Old Trafford started off with the toss when they misread the surface.
Updated: June 19, 2020, 1:20 PM IST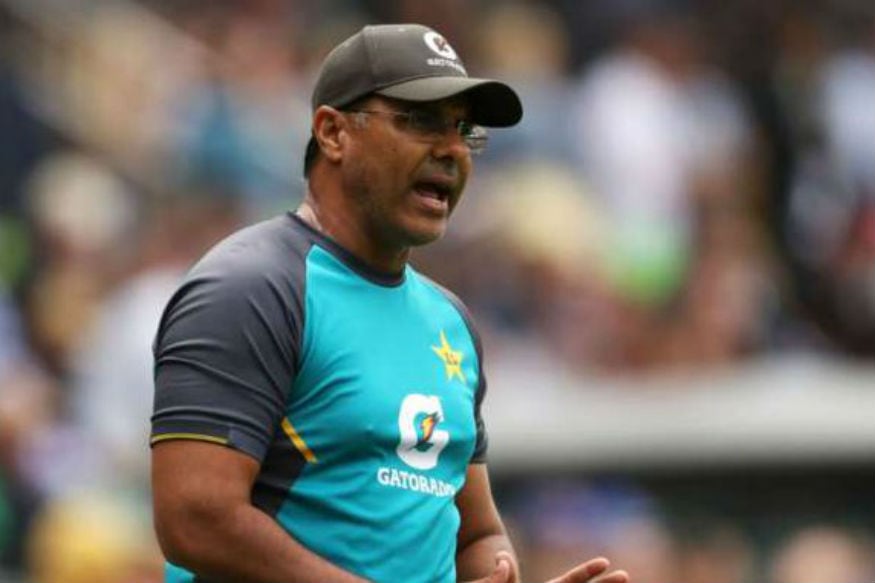 Former Pakistan captain Waqar Younis said that the 2019 World Cup was a good chance to break the duck against India in the tournament and blamed poor leadership for the 89-run defeat at the hands of Virat Kohli's side.
According Waqar, the undoing of Pakistan at Old Trafford started off with the toss when they misread the surface.
The former bowler, who's been part of four meetings between the two sides at World Cups, said on Q20, GloFans', "I think Pakistan got it totally wrong against India in 2019 starting right from the toss. I think they were hoping that the pitch will do a lot more and they will get early wickets which will put India under pressure."
"But, India had very seasoned openers and they did not really let the bowler settle. And, the pitch did not really do much and once they get going it was very difficult to stop them. They piled up so many runs to which Pakistan had no answers at all."
Also Read: Mohammed Shami Wants Bowler Friendly Pitches to Compensate for Saliva Ban
"So, I think it was a silly mistake when, to begin with, winning the toss and asking India to bat because batting first on that pitch was the way to go and it did not really help Pakistan that day and India was too good, way too good," he further said.
India boast of a fine 7-0 record against Pakistan at World Cups, and fans have never let of a chance to remind the opposition.
While there has been a lot of individual brilliance every time India and Pakistan locked horns in the World Cup, it was the innings of Sachin Tendulkar back in 2003 which is regarded as one of the best performances by an Indian against their arch-rivals.
In the group-stage match played on March 1, 2003 at Centurion in South Africa, the Pakistan team failed to defend a target of 274. India rode on Tendulkar's brilliant 98 to chase down the target with more than four overs to spare.
Answering to Sudhir Kumar Chaudhary, Tendulkar's biggest fan, on that particular innings, Waqar said, "Sachin Tendulkar's innings against Pakistan in 2003 is hard to be described in words because he played so well and especially because India was under pressure on that day and we were good at bowling."
---
---
Team Rankings
Rank
Team
Points
Rating
1
Australia
3028
116
2
New Zealand
2406
115
3
India
3085
114
4
England
4326
106
5
Sri Lanka
2454
91
FULL Ranking
Rank
Team
Points
Rating
1
England
5405
123
2
India
5819
119
3
New Zealand
3716
116
4
Australia
3941
109
5
South Africa
3345
108
FULL Ranking
Rank
Team
Points
Rating
1
Australia
6047
275
2
England
5959
271
3
India
9319
266
4
Pakistan
6009
261
5
South Africa
4380
258
FULL Ranking