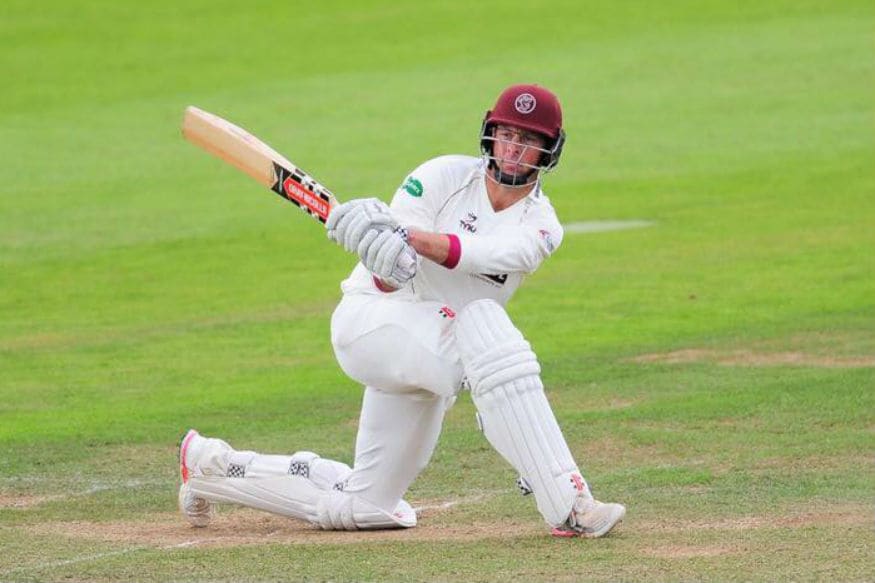 Former England opener Marcus Trescothick, at the age of 43, has decided to call time on his career that began with a first-class debut all the way back in 1993.
Ironically, though, he'd leave the game serving drinks happily for his teammates as Somerset have not picked him in the XI for the game against Essex.
"I'd love to just run out there one more time," Trescothick was quoted as saying by cricbuzz, "with the shirt on and the hat on and do it that way."
Somerset's best chance of overtaking Essex, who lead by 12 points, was by dropping the veteran batsman, who managed to total only 23 runs after five games. His last competitive appearance came against Surrey, after which he was told he'd be rested.
Trescothick will finish with 40,000 runs and 96 centuries across formats.
"I'm well and truly over playing," said. "I've had enough of going out there and working out how to try to bat."
Trescothick, a left-handed opener, played 123 ODIs for England between 2000 and 2006, scoring 4335 runs including 12 centuries. Trescothick also had an average of 43.79 in Tests where he played 76 matches for 5825 runs.
He even has a first-class hat-trick to his name although he's not known for his bowling.
Trescothick, who does not see himself moving out of the Somerset county any time soon, will be remembered as one of the finest batsmen to have played at the picturesque Taunton.
He's undoubtedly enjoyed a fantastic career, possibly second only to the great Harold Gimblett, the only man to score more first class runs than Trescothick for Somerset.
Trescothick ends his career with a whopping 26234 runs from 391 first-class matches with 66 centuries.