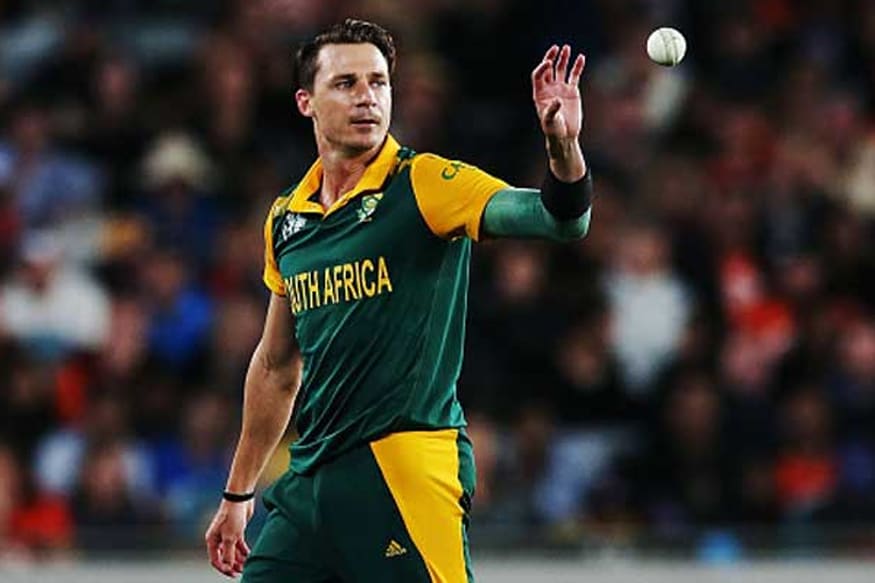 Dale Steyn has said he wouldn't get drawn into debates on whether the bans on Steve Smith, David Warner and Cameron Bancroft should be lifted. The South Africa pacer acknowledged that Australia would miss Smith and Warner, but insisted they're still a strong side.
"I'm not the headmaster here," Steyn said on Friday (November 2) as the two teams prepare for a limited-overs series starting Sunday. "I don't make the rules and what the punishment is. But we all make mistakes and how each country deals with it is their issue. Those two (Smith and Warner) are always going to test you. You want to be playing against the best. But I can guarantee you when you're running in at Chris Lynn and he's eyeing out deep midwicket, and Aaron Finch who's been scoring runs lately especially for Surrey, it doesn't matter. You've just got to take on who is at the other end, regardless of the name. When we walk out to the middle, it's on.
"Any time South Africa plays against Australia it is always a good spectacle, both teams are highly competitive and do everything that they can to win. I don't think that will change come Sunday. Both teams are coming off a little bit of a step back, Australia haven't had the greatest tour in the UAE and they are trying to re-build themselves. We haven't played much competitive cricket for a long time. We played against Zimbabwe recently, with respect to them, those were tough conditions and we had the better of them in the bowling department and that is why it showed that way. I think it will be evenly matched."
Australia have suffered a series of setbacks since the ball-tampering saga in South Africa earlier this year. Apart from the three players, it also resulted in coach Darren Lehmann resigning from his post. Earlier in the week, the Cricket Australia chairman David Peever too stepped down following a stinging independent review of the board.
Steyn said Australia could find it difficult to change the culture from the past, but stressed on the importance to evolve with times.
"It's going to be interesting to see which direction they go. Every time you play against Australia, you still feel like that culture from years back is going to be hard to crack," he said. They're in your face, an aggressive team, and people want that but you talk about this line - who knows where it is - but there's rules and you've got to play along those rules.
"We've got to grow up with the times, that's just how it is, and behaviour is one of those things that has become very much part of the game. There are strict rules. KG (Kagiso Rabada) has faced harsh criticism and some trouble even within our side."
Steyn said he felt 'weird' to be back in Australia, the place where he injured his shoulder in November 2016. However, he said he felt in a much better place at the moment.
"It is weird to be back here," he said. "The last time I walked off here I didn't realise how bad my shoulder was. When I went in to see the doctor for the MRI he asked if I fell off a ladder or motorbike, I didn't realise it was actually that bad. Eight months of physiotherapy and non-stop rehab got me back, and I'm excited to be back here.
"We played against Zimbabwe recently and I bowled in the high 140's (kmph) and hit 150 which I was quite pleased about. If any bowler hits 150 he is going to tell you about it. I was happy with that, I got through those games and four months of county cricket with limited issues."
South Africa and Australia will play three ODIs and one T20I this series.