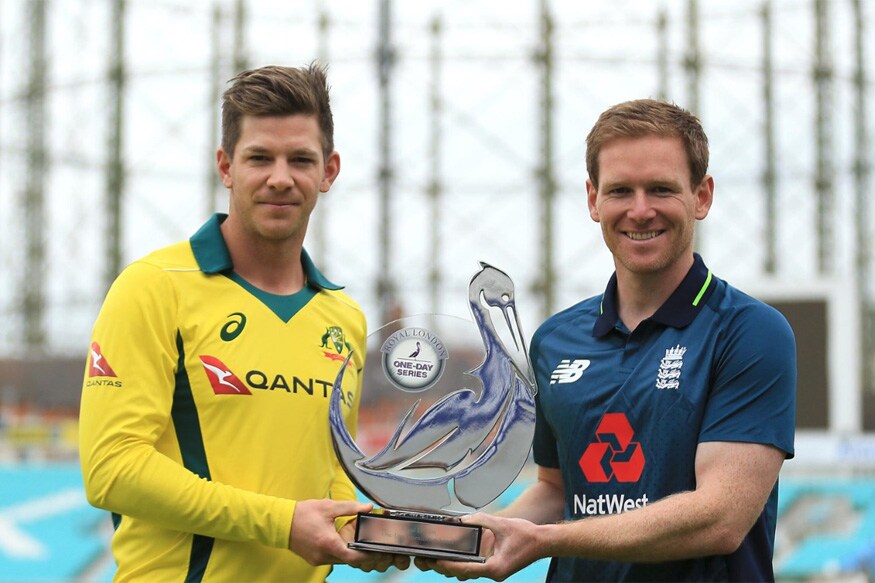 Ahead of their ODI series which kicks off at The Oval on Thursday, Australia and England have agreed to a pre-series handshake.
Tim Paine, who took over the captaincy from Steve Smith after the ball-tampering scandal in Cape Town Test against South Africa, started with the pre-game handshake in the Johannesburg Test as well.
The skipper said he doesn't want to do it in every game but only as a show of sportmanship before the series starts. England captain Eoin Morgan said he has no problems with the ritual.
"They are trying to turn around the image of the game in their country and we are all for that. We want cricket to be as popular as ever. It's important for the game to have a strong Australia side – we're more than happy to shake hands if that creates a different image for people." Morgan was quoted as saying by cricket.com.au.
The Australians will be under the hammer, especially with regard to their behaviour and it is something Paine's side will have to handle over the next month.
"We've spoke about all of this (culture change and player behaviour) over the last few months, and we are aware that words are only words," Paine said.
"We'll be judged on our actions going forward and it'll be plain for everyone to see. We've spoken about our values and how we want to be perceived by the Australian public and the cricket public in general. But words are words and on Wednesday we have to show them in our actions."