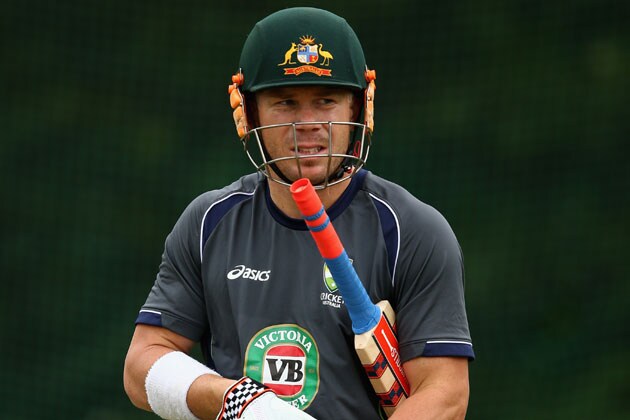 Australia opener David Warner will sit out a triangular one-day international tournament in Zimbabwe in August and September to remain with his partner as she prepares to have their first child.
The 27-year-old has received the backing of coach Darren Lehmann to miss the two ODIs against both South Africa and Zimbabwe as well as a potential tournament final.
"With the World Cup coming up next year and the fact that it's an ODI tri-series in Zimbabwe, I would normally immediately put my hand up for selection," Warner wrote in a blog on Cricket Australia's website.
"But that's what happens in life - you settle down, you get married and you have children.
"Since Darren Lehmann came on board as coach he's told us all that family comes first, and that's a big thing because we're on the road for a long time."
The explosive batsman, who is averaging 46.54 in tests and 31.39 in ODIs, is expected to return for the test series against Pakistan in the United Arab Emirates in October.
"We are 100 percent supportive of David choosing to stay home and await the birth of his first baby," Lehmann told the website.
"It is an important time in anyone's life and I am a firm believer that family comes first."