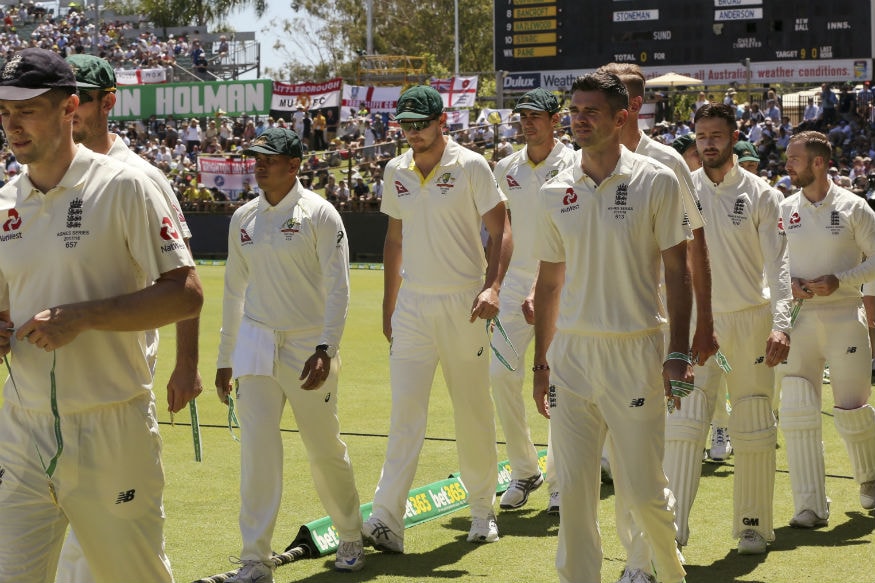 With the Ashes now in bag, Australia has now surpassed England's tally for the number of Ashes series victory.
Australia have won 33 Ashes series while England have won 32 series so far.
This was also the 8th successive Test victory over England at the WACA for Australia: Conversely, England suffered their 8th successive Test loss at the WACA against Australia.
This equals the record for most consecutive Test losses at a particular venue by any team: Zimbabwe lost 8 successive Tests at Bulawayo.
It means that England will have tasted victory just once at the WACA: In 1978. Tests will now be played at a new venue in Perth – the Optus Stadium.
This also was the 8th successive victory for Australia over England in Australia. They blanked England 5-0 in 2013/14 and are now 3-0 up in the current series.
An interesting trend was continued in this Test. Prior to this Test, whenever Australia batted in the second innings at a WACA Test and posted 400+, they went on win by an innings in each of the last four Tests. They have made it 5 on the trot now.
Innings & 41 runs v ENG, 2017
Innings & 48 runs v ENG, 2002
Innings & 20 runs v PAK, 1999
Innings & 70 runs v NZ, 1997
Innings & 36 runs v SL, 1995
Ironically, this was Australia's first innings victory over England at home since the 2010/11 series (venue, too, was Perth). They lost that series.
This was the first time England lost a WACA Test after putting on 300+ in the first innings of that Test. Prior to this Test, England had drawn 4 and won one of the 5 times that this occurred.
Steve Smith registered his highest Test score in this match (239).
There were four Test centuries in this Ashes Test at the WACA. In the previous Ashes Test apertht the WACA (2013), there too were 4 tons.
Steven Smith's 239 is the third highest score by an Australian Test skipper in an Ashes Test after Bob Simpson's 311 at Manchester, 1964 & Don Bradman's 270 at Melbourne, 1937.
Josh Hazlewood claimed his maiden Ashes 5-for with 5/48 in the 3rd innings of this Test. Australia's 662/9d was the highest ever team score in an Ashes Test Down Under