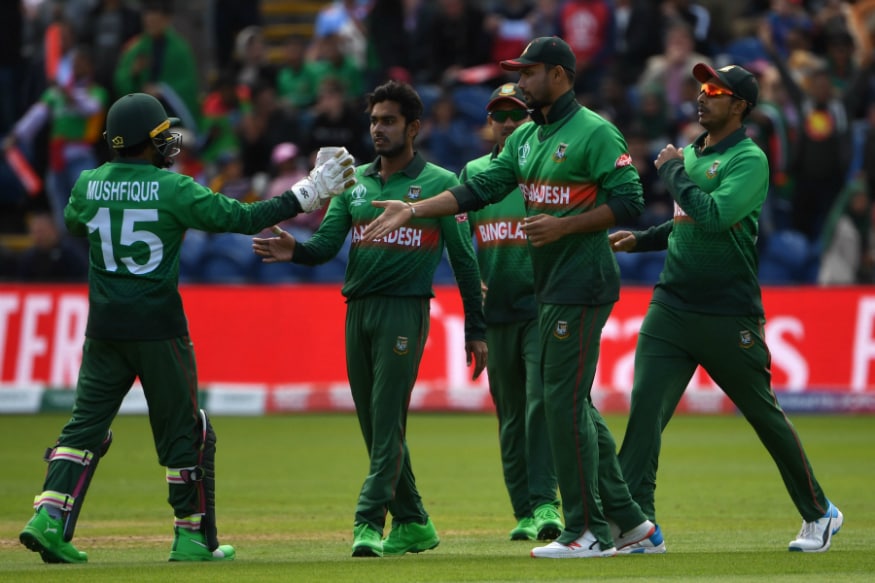 Nottingham: It's a well-told story. But with Mashrafe Mortaza, the 35-year-old skipper and statesman of the Bangladesh side, so close now to the end of his marathon international journey, it deserves another run around the yard. The story of the day he helped sink Australia.
The scene was Cardiff; June 2005. A discombobulated Australian side batted. Two balls into the day, Mortaza trapped Adam Gilchrist with a delightful inducker. Eight hours on, after Mohammad Ashraful's innings of a lifetime, Bangladesh had toppled the world champions.
"I got this wicket," recalled Mortaza when asked about the landmark day, 14 years ago yesterday. "Adam Gilchrist. That night suddenly, a limousine was coming in front of the hotel and everyone was inside." Yes, a limo. They rolled around Cardiff in a limo.
"It's a nice memory. I can remember everything that we did that day and night."
That day wasn't the start of the relationship between the two nations, but it should have been the beginning of something meaningful. At their first World Cup in 1999, it was Steve Waugh who pulled Bangladesh's skipper to one side at the photocall to give Aminul Islam some tips about how to handle the pressure of the big stage.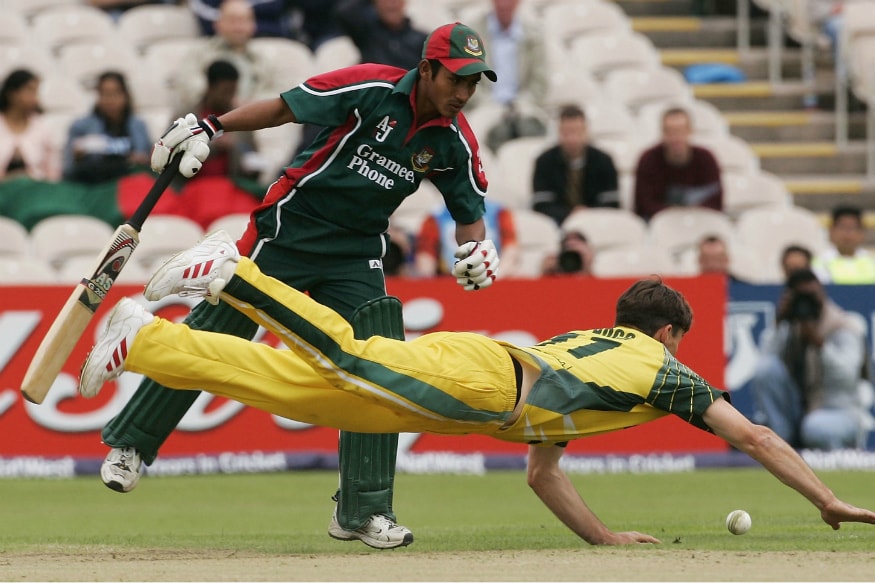 It was under Waugh's leadership that Bangladesh were invited to Australia for Tests in 2003 – their first such trip after being granted full-member status of the International Cricket Council after that 1999 World Cup. But they were never invited for Tests again, and their last white-ball tour Down Under came 11 years ago.
When Zimbabwe became a Test-playing nation in 1992, a senior Australian administrator said that he supported the idea, just not the idea of them playing Australia. When it comes to hosting Bangladesh this quip has become scripture. According to the Future Tours Programme released in 2018, their long absence from Australia will continue until at least 2023.
Just last year was the most recent instance of Bangladesh having a tour to Australia cancelled. As ESPNcricinfo reported at the time, Cricket Australia ditched the commitment for winter Tests and white-ball fixtures in the north of Australia because television broadcasters didn't fancy putting it to air in footy season.
What made this all the more disappointing was that the sides did play each other in Dhaka and Chittagong in 2017 in a series where the hosts shocked Steve Smith's side by winning a pulsating first Test by 20 runs. Australia squared the ledger in the second match and both captains spoke of how much they were looking forward to the return bout. But this was judged not to be "commercially viable".
This enduring disrespect to Bangladesh is to the great shame of Australian cricket, with several other occasions where a version of the above has played out. Mortaza is too classy, too chilled, to say that it will provide motivation in a contest that could be his country's most important in any World Cup to date. He said it is "always disappointing" when they are given short shrift, but he did not bite beyond that.
"We played Test cricket in Australia a long time before and I was a member of that team," Mortaza recalled. He sure was. As a 19-year-old on that tour, in the second and final Test, he picked up none other than the current Australian coach, Justin Langer, for one run.
"Since Darwin, I haven't played any Test cricket in Australia. It's really disappointing."
But the saddest bit? "I'm still not sure even if we win tomorrow, I [don't] think this thing is going to fix it," he said. "But tomorrow I don't think that this thing will be playing on our mind, only the things that we are looking forward, that we have to play well for our team and make sure that we are staying in the World Cup."
As for Langer, the coach was noticeably grumpy when addressing the media in the lead-up to the game, not least in response to a question about the composition of Australia's batting line-up. "I get the sense some people think that's our weakness," he said.
"I actually think it's our strength that we can play according to our opposition. That's a strength, not a weakness."
Specifically, the absence of Marcus Stoinis in the all-rounder position has thrown Australia out of balance, which was acknowledged by Brad Haddin, an assistant coach to Langer, after Australia's easy victory over Sri Lanka.
To his way of thinking, Australia's best XI was still a work in progress, which is not seen as a negative. But according to the Australian camp, a return for Stoinis is "a chance" at Trent Bridge. "He's an elite athlete," Langer said, employing a favoured adjective. "He's an elite professional. He's done everything possible."
A return to the playing XI would force a decision on whether Usman Khawaja or Shaun Marsh is retained. The former, who scored more ODI runs than anyone on the planet in 2019 before the World Cup as an opener, has been used as low as six and struggled to accelerate. Mid-innings flexibility hasn't slowed India or England, but has Australia.
Asked how little his players know about their opponents given how infrequently they play, Langer said they had doubled down on their homework. "We've watched them closely. We've researched them closely. It's a really important game for us in the scheme of the competition. They all are, but this one in particular."
For Mortaza, he hopes "the same day will be coming" as that treasured afternoon in 2005. To do so, he knows his charges will have to play out of their skins. But if they do, don't expect any limousines. Saluting in this fixture would be more important, putting them within touching distance of the final four for their second consecutive global tournament. That might make administrators in Australia pay attention. But probably not.