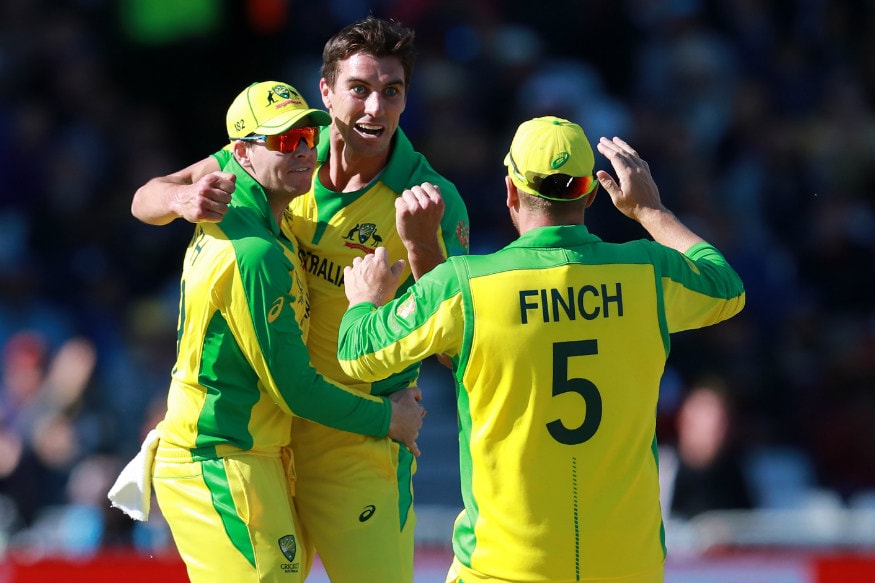 Aaron Finch has backed his ace pacer Pat Cummins to find top form going into the match against New Zealand as Australia search their best bowling combination on what is expected to be a dry strip at Lord's.
Cummins started off his World Cup campaign in style returning 11 wickets in Australia's first five games but has slightly fallen off the radar since having not picked a wicket in the last two games against Bangladesh and England. Finch though said that Cummins' numbers are a bit misleading insisting he remains an integral member of Australia pace bowling unit.
"With the ball, I think he's been excellent," Finch said of Cummins. "There's nothing to suggest otherwise. Yes, he hasn't got the wickets in the last two games, but he's still been a huge part of our side."
"He's someone who's so reliable that you go to when you either need a wicket or you need some control in a game. He provides so much for the side."
With the temperatures expected to touch the 32-degree mark in London, the Lord's surface is expected to aid turn. Nathan Lyon and Adam Zampa, the two spinners in the Australian squad, have both featured so far in at least one game but are yet to play together.
Although it would be tough to find space for both spinners in the same playing eleven, Finch wasn't ruling out a possibility just yet.
"They're both neck and neck," said Finch. "The way Nathan bowled the other day is probably more of a defensive option, a bit more control.
"But leg-spin is an incredibly hard craft. For Zamps, the numbers were against Zamps (for) England, Nathan had a distinctive advantage.
"That's just the way we're looking at it. There's nothing more or nothing less to it. There is no science. Just looking a bit deeper into tournaments."
For Finch, the key wicket as far as New Zealand are concerned the key wicket remains Kane Williamson. The New Zealand captain has shown terrific form so far this tournament and is currently averaging a mind-boggling 138.
Finch admitted that his bowlers are looking at a potential weakness for Williamson but haven't come up with anything.
"Kane Williamson is a pretty good example of someone whose numbers are pretty good against anyone who bowls," said Finch, who played with the New Zealander at county side Yorkshire.
"He's been on fire. He's a world-class performer in all formats of the game. He's as good as anyone in the world and with Kane you have to be really disciplined with your line and length.
"He's so damaging if you bowl wide, and he's so good off his pads that your length has to be really, really disciplined. You have to try and dry him up. It's like all great players they don't have a huge amount of weaknesses, and on pitches that don't bounce a huge amount, it's tougher to get that nick.
"So you just have to be patient and disciplined."