Australia vs Pakistan | Cut Out Singles & Make it Difficult to Get Runs - Cummins' Mantra of Success
He might not be much of a stat-nerd, but Pat Cummins knows the importance of bowling dot balls in limited-overs cricket.
Updated: June 13, 2019, 9:31 AM IST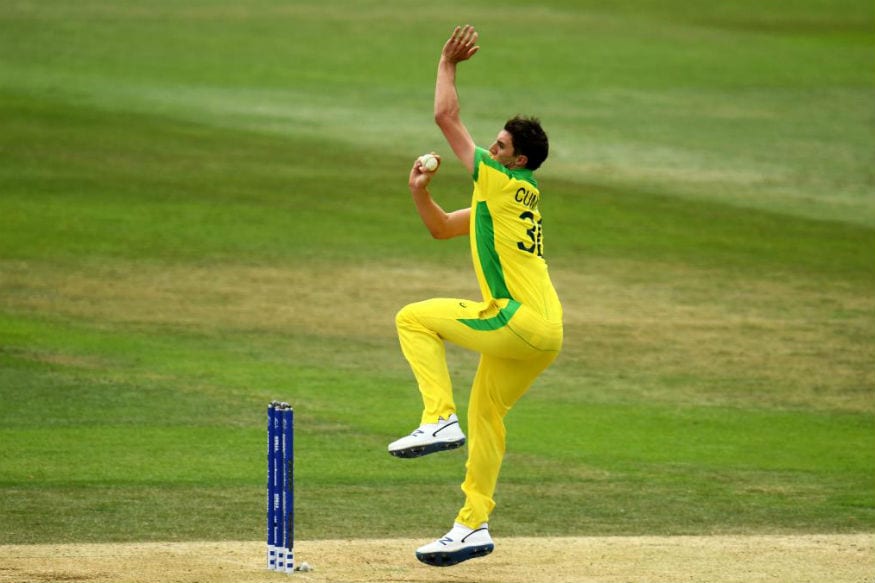 He might not be much of a stat-nerd, but Pat Cummins knows the importance of bowling dot balls in limited-overs cricket. It's that one area where the right-arm paceman has worked really hard in the last year or two and the results are now starting to reflect.
Cummins has bowled the most number of dot balls in the ongoing World Cup and the two bowlers that follow him are also from Australia - Mitchell Starc and Nathan Coulter-Nile. The 26-year-old looked in great rhythm against Pakistan on Wednesday and took 3 for 33 to derail their chase.
"That's the big improvement in my game in the last couple of years, the ability to hold a length and make it difficult to get runs," said Cummins.
"If you give away easy singles then 300 becomes quite an achievable score. Cutting out the singles is huge, it means if you give away a boundary it might not be that big over of ten or 11, it may just be a five or a six.
"This was as good a bowling wicket as you'll get. If you didn't bowl well then you'd get smashed but if you put it in the right places you were always in the game."
Cummins and his strike partner Starc have 18 wickets between them in the tournament while the rest of the team have a combined 12.
The No. 1 Test bowler and ranked sixth in ODIs, Cummins has been the workhorse for Australia in the last couple of years. In Taunton, he picked up key wickets of Imam-ul-Haq, Fakhar Zaman and Shoaib Malik. Despite his efforts, Pakistan lower-order gave a solid fight to Australia and almost got Pakistan over the line.
"It goes to show that everyone can bat these days. It was a bit closer than we would have liked, so it was good to get those couple of wickets and finish it off. We gave them a bit too much width and suddenly they were back in the game, it's a good lesson to learn," he added.
Cummins also heaped heavy praise on David Warner who scored his first international century since making his return from the one-year ban.
"We were so pumped for him, he was really open and honest after the Oval game. He was playing more timid than normal but we saw his mindset change from the start here," said Cummins.
"I think if you look over the transition of his career, he's become more measured in his approach. He's energy out in the middle is still an example, the way you see him sprinting hard for singles and bouncing down the wicket. He looks really sharp in this tournament, which is great for us."
Meanwhile Kane Richardson, who was playing his first game of the tournament, said Cummins' contribution was as important as Warner's.
"For me, Pat Cummins effort was as important as Warner's century. But yes, we needed someone to make a hundred on a wicket like this. I think that was the head start, we didn't expect it to play that way, to get a 146-run partnership at the start in quick time. It set the game up for us."
---
---
Team Rankings
Rank
Team
Points
Rating
1
New Zealand
3198
118
2
Australia
3028
116
3
India
3085
114
4
England
4326
106
5
South Africa
2499
96
FULL Ranking
Rank
Team
Points
Rating
1
England
5405
123
2
India
6102
117
3
New Zealand
3716
116
4
Australia
4344
111
5
South Africa
3345
108
FULL Ranking
Rank
Team
Points
Rating
1
England
6877
275
2
Australia
6800
272
3
India
10186
268
4
Pakistan
7516
259
5
South Africa
5047
252
FULL Ranking