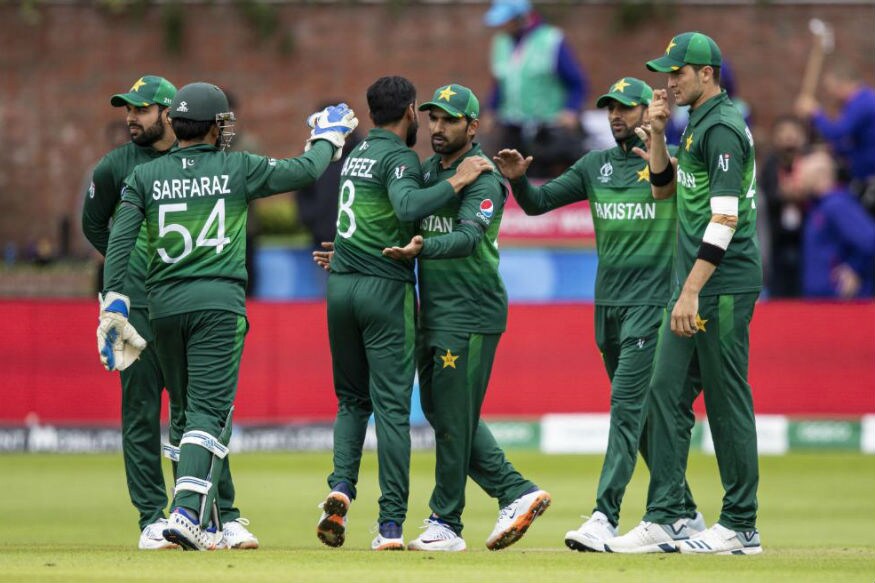 Pakistan's 41-run loss to Australia at Taunton was like a roller-coaster ride – but with more lows than highs it did not have a happy ending. Pakistan were brilliant in phases but hopelessly poor in others and lacked the consistency to win the match.
Pakistan were miserable for the first 33.4 overs in the Australian innings and then hopeless in the 8.4 middle overs while chasing the target. These two phases of play cost them the match.
PHASE 1 - Erratic Bowling up-front
(AP)
The Pakistani fast bowlers were inconsistent in the first powerplay and did not make use of the overcast overhead conditions and the movement off the pitch at Taunton. They were guilty of not bowling a tight line and pitching the ball in good length areas and used the short-pitched stuff way too often. The Australian batsmen were all at sea when, on occasions, the Pakistani bowlers did bowl a fuller length – the openers, both David Warner and Aaron Finch were beaten/edged 11 times in the first 10 overs – all to good length/fuller length deliveries. Three boundaries and one six were hit off short-pitched deliveries and two more fours off deliveries which erred in length – one outside off and one on the pads.
The Control Percentage of the Australian openers in this phase of play (percentage of shots a batsman is in control of) was 70 % - which indicated that there was enough in the wicket and in the air to make use of but Pakistan's fast bowlers (barring Mohammad Amir) were just not disciplined enough.
The same story continued for the next 10 overs – Pakistan continued to bowl short and got punished. When they did bowl full, the batsmen were beaten or got an edge or left the ball. This phase also saw Pakistan drop two catches – Asif Ali dropped a sitter off Wahab Riaz at slip to give Finch a reprieve at 26. He went on to make 82.
Finch was again let off in the 17th over when Sarfaraz Ahmed failed to grab on to a tough chance behind the stumps off the bowling of Mohammad Hafeez. The Australian opener added salt to the wounds and launched the off-spinner for 4,4,6 off the next three deliveries.
Australia put 146 for the opening wicket in just 22 overs. Hafeez conceded 32 in his first three overs while Shaheen Afridi had gone for 45 in 6.
Pakistan continued to leak runs in the next set of 10 overs too. There were no balls including those by a spinner and overthrows and the Pakistani fielding looked lacklustre.
While 56 runs came in the first powerplay, 66 runs were scored between overs 11-20 and a further 69 in the next 10.
Australia dominated play till 33.3 overs. They had amassed 223 runs for the loss of just two wickets. The two spinners – Hafeez and Shoaib Malik had gone for as many as 82 in their combined 10 overs. Afridi and Hasan Ali had also conceded above 6 runs per over. Barring Amir the entire Pakistani bowling unit had collectively failed in this period.
PHASE 2 – Mindless Batting in the Middle Overs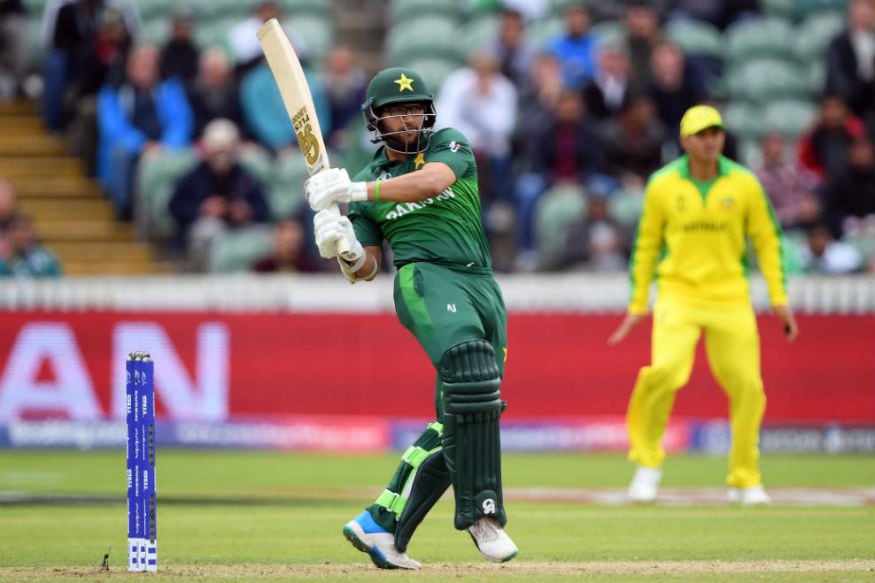 (Twitter/ ICC)
Imam-ul-Haq and Mohammad Hafeez were unbeaten on 53 and 44 respectively and had put together a defiant 80-run partnership for the third-wicket. At 136 for 2 after 25 overs, Pakistan had the upper hand in the chase with a required run-rate of 6.88 – very manageable in contemporary ODI cricket especially with wickets in hand.
The run-rate was not going to be a problem for Pakistan and as long as they preserved their wickets they would be favourites to win the match.
But Pakistan, as they have done on so many occasions in their recent history, decided not to go with sense and logic and instead committed suicide.
Imam was caught behind the stumps trying to pull a short ball down the leg by Pat Cummins – a delivery he could have left alone. A few overs later Hafeez hit a full toss by part-timer Finch straight to Mitchell Starc at deep square-leg. Malik fell to a snorter from Cummins, Asif Ali was done by a sharp rising delivery from Kane Richardson and was caught by Alex Carey behind the stumps.
Hasan Ali had already smashed Richardson for two boundaries in the 34th over but got sucked in and was caught at fine leg attempting the pull falling for the bait. It was careless and reckless batting by Hasan whose job was to forge a partnership with his non-striker and captain, Sarfaraz.
Pakistan's chase was completely derailed. From a position of strength, they had lost 5 wickets in a mere 8.4 overs – more to irresponsible shots than good bowling – and were staring down the barrel at 200 for 7.
Sarafaz and Wahab Riaz did put up a spirited fight but they were left with too much to do.
Despite a terrific bowling performance in the final 15.2 overs of the Australian innings where they picked 8 wickets and gave away just 84 runs, it were the two phases of play – one initially with the ball and the other in the middle overs with the bat – which led to Pakistan's downfall in the end.