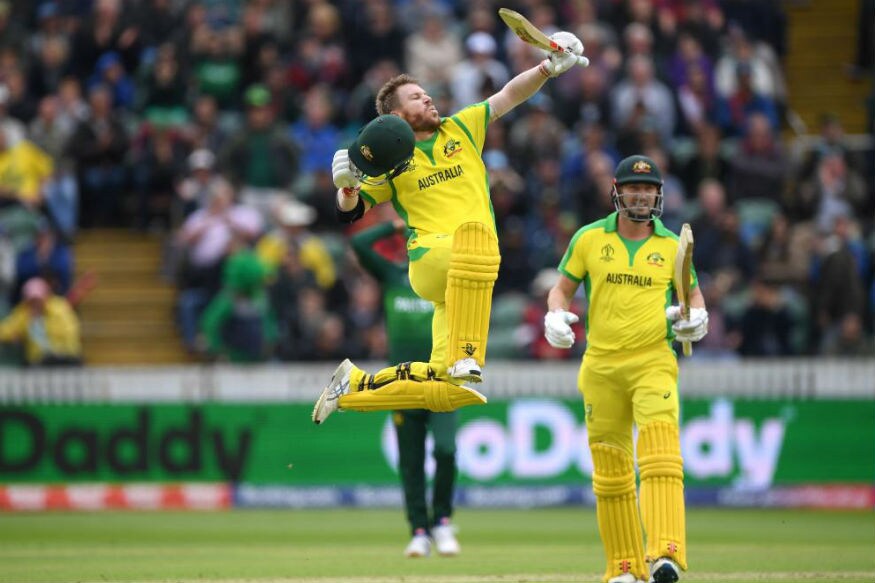 It was a day for the love letter to 50-over cricket. The format so lazily maligned and written off as obsolete and all the rest. It was a game that ebbed and flowed like the best of the one-day beauties, requiring a full seven hours or more to find a winner. A game that, as Pat Cummins later explained in Ricky Ponting's words, meshed the best of the other two formats. Doubly so after the sodden two days that were, the Taunton tryst ticked every last box.
But then David Warner spoke at stumps. For the first time since he arrived home in Sydney following the sandpaper farrago and fronted the cameras in an abysmal media event stage-managed to within an inch of its life, the former vice-captain did a press conference for the Australian media. Given he had studiously steered clear of these formal engagements since arriving in the country nearly a month ago, it was – as is said in the business – a big yarn.
Of course, it's handy timing walking into such a setting with a second player of the match going in four World Cup starts, boasting what serves as the best disinfectant for any Australian cricketer who has found themselves in strife: bulk runs. There's a sociology PhD somewhere in charting the thinking of those who wanted Warner strung up at dawn in Cape Town but will cheer the fact that little Davey is back scoring match-winning tons. One day.
A surface with little margin for error surely helped Warner. It might have also liberated him, knowing that expectations tilted in favour of bowlers early on. Here, he had no choice but to concentrate on the task at hand; to forget the tough few days of analysis and speculation that followed his pallid knock against India. Cummins cited a timidity in Warner's approach in that innings, which was never a sustainable starting point after being sent in on a green top.
"I thought that wicket was going to be sort of like a Test Match," Warner explained of his early mindset. "We knew the two guys up front were obviously going to swing the ball, especially away from me."
He continued: "Against India, I hit a lot of fielders. As a player, you feel like you got in a rhythm. That's what happened. But today was one of those wickets, if you're looking to score and your defence is tight, you'll create opportunities for yourself."
He was back in rhythm, alright. Starved of early strike, when getting a chance he was leaning into his defensive strokes in quintessential Warner fashion, breaking up the field and transferring the pressure back onto Pakistan as his stand with Aaron Finch swelled. Discussing how he prepared for his international comeback, fitness came first. Harking back to the winter of 2017 when he trained for a professional boxing bout to ready himself for the oppressive climes of Bangladesh, he worked too hard and strained a glute. It was this relentlessness that was present throughout the duration of his 111 balls in the middle.
"I was always coming back to international cricket if selected," Warner said when asked if he considered jacking in the international game altogether. The operative final two words in that answer prompted a follow-up poser: did it cross his mind he wouldn't be selected again?
"Definitely. There was always that going through my mind. Going through those tough times and sort of regrouping with myself to put myself in the best position to come back to international cricket, I did everything I could. I really, really knuckled down and trained my backside off. And I'm just grateful for this opportunity… I'm pumped to be back."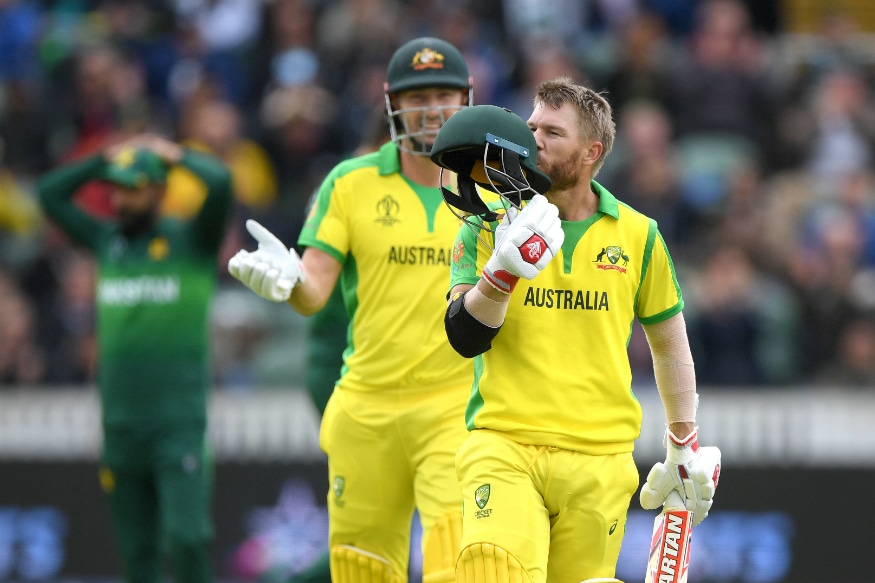 This put Warner's expressive century celebration into some context: he thought the days of kissing the Australian crest on his helmet might have ended in Cape Town. "Personally it's a great thing," he continued. "It obviously was a long time coming. To come out here play the way I know I can play was awesome. But I was elated. It was a bit of relief in a way."
Heaping praise on his "determined, disciplined, selfless" wife, Candice, for keeping him going in the early months in exile saw him crudely measured up a public enemy, Warner explained too why he mostly kept his mouth shut. Specifically, he addressed why he didn't sit down for a doubtless lucrative tell-all interview as Steve Smith and Cameron Bancroft did (while very much not telling all) on Boxing Day. Interviews that prompted a series of recycled headlines about the left-handers' ringleading role. "I was just focused ahead," he said, simply. "On playing the next game that I was playing in, training as hard as I could. I didn't need to say anything. What was said back in those press conferences."
Well, that's not quite accurate. The bulk of the questions at the heart of what happened in Newlands on that sorry Saturday remain unanswered. This wasn't the forum for putting those, although that day will come where Warner is given the chance to adequately detail every how and why from the crime to the cover-up. Whether he elects to answer them is another matter. What he knows for sure is that there is one certain method to helping the story move on. It's days like this.