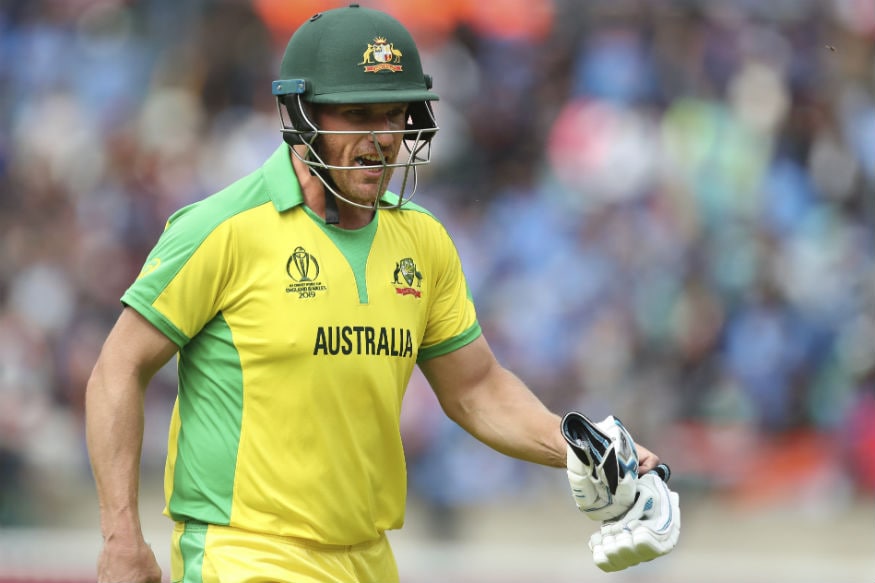 Australia captain Aaron Finch admitted that there were a few nerves at the end when Pakistan's lower order was taking on the bowlers and inching closer to possibly stealing a win from the jaws of defeat in Taunton.
Hasan Ali's stroke-filled 32, followed by Wahab Riaz's calculated 45 had propelled their side to 264 for 7, with 44 required from 34 balls. But Mitchell Starc squashed any hopes of an upset with two wickets in 45th over and the defending champions eventually claimed a 41-run victory.
"(They) certainly did put us under pressure. Guys like Hassan and Wahab are good strikers of the ball. It's hard to stop when they're on a roll. We just had to bowl our best ball, whether it's a length ball or yorker. When you're slightly off, on a small ground like this, you're punished," Finch said.
Looking back at Australia's innings, Finch lamented his side not batting the full quota of 50 overs, despite the start provided by himself and David Warner. He also believed that leaving out Adam Zampa was tough, but the right call.
"(We) didn't bat out our fifty overs which was disappointing. When you go with an extra batter, you back the batsmen to do the job. Probably tried to go a little too hard too early.
"It was a tough call to leave out Zampa. When you lose your all-rounder to injury, have to choose one or the other. An extra batter or extra bowler. We went with the extra batter today and backed Maxwell to bowl the overs. It was a tough call on Zampa. He has been bowling nicely.
While Warner was declared the player of the match for his century which drove Australia to a total of 307, the opener was not satisfied with the way he ended his innings. The southpaw was dismissed for 107 in the 38th over, which pegged back the defending champions considerably in the final surge of the innings.
"When I got out we had 70 balls to go. As a batter, you want to bat 50 overs. We should've been around 340-350. But credit to Pakistan's bowlers. Their second spells were outstanding and they made it hard for us," Warner said.
The 32-year-old also stated that the runs were hard to come by in the initial stages, which made the century every more special.
"It was a used wicket. It was a tad dry. They bowled very straight lines to me and gave me width. There was a bit of movement early on, so it was difficult to score.
"This century means a lot to as a batsman. Some great efforts from Pakistan. Our bowlers were fantastic but it was a great game," he signed off.