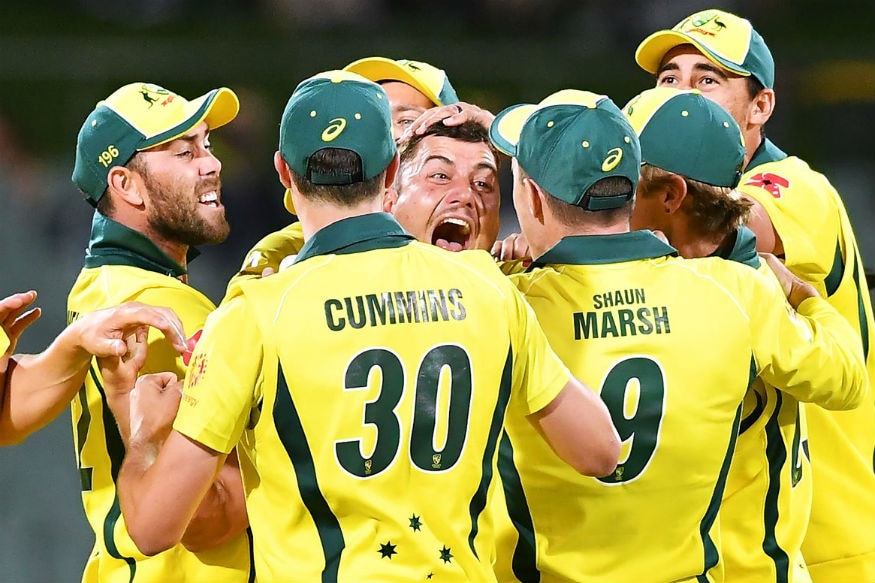 Australia skipper Aaron Finch praised his "outstanding" bowlers on Friday after they snapped a seven-game losing streak by beating South Africa, boosting their battered confidence while keeping the one-day series alive.
"The way we defended was outstanding, the bowlers were relentless," Finch said. "I'm not sure if it's relief, but justification for some hardwork.
"We held our chances and it went our way. We knew we had to bowl them out, or go close to it. It keeps the series alive. We know, when our quicks bowl in the right areas, they are excellent. We had to bowl them out to win and breaking the partnership of Faf and Miller was key."
Set 232 to win, the Proteas could only manage 224-9 in their 50 overs, leaving the series tied at 1-1.
On the other hand, South African skipper Faf du Plessis said that the defeat was "tough to swallow," and that runs late in the innings for Australia were the difference in the end.
"Their number 10 and 11 put on 30 odd runs and that proved to be decisive. Me and Miller were handling things well, we should have taken it deep. We lost too many wickets upfront.
"Their seamers were bowling really well. They put a great deal of pressure. We should have closed this game. I don't think that score was worth winning. We let ourselves down. With 80-90 runs to win, it was a good opportunity for Dwaine Pretorius but we shouldn't have left him to do that much."
Marcus Stoinis was the pick of the bowlers for Australia with 3-35 off his 10 overs, including the crucial scalp of David Miller who hit a stubborn 51. "Very tired, it's been a really long day. We can build on this win, it was tough work, it's been a tough six months or so, just happy with the win," he said.
"No thinking behind it, just raw emotion, I am passionate about playing for Australia, want to do the best for the team. We had some banter, some fun, we love playing as a group."
And finally, Mitchell Starc spoke about the wheel "turning" for Australia, and how everyone in the team was "glad" about the win.
"A lot of us said that the wheel would turn. We had a bit of luck going our way, and everyone's really glad. We were just keeping ourselves going and it wasn't over until the last ball. At one stage we thought that we had to bowl them out to win the game, but then after Miller fell we decided to take it deep.
"I love taking the new ball and that angle going across works for me. I enjoy my partnership with Joshy (Hazlewood). The ball kept swinging and it kept me in good rhythm."
The series decider between the two teams will be played in Hobart on Sunday.