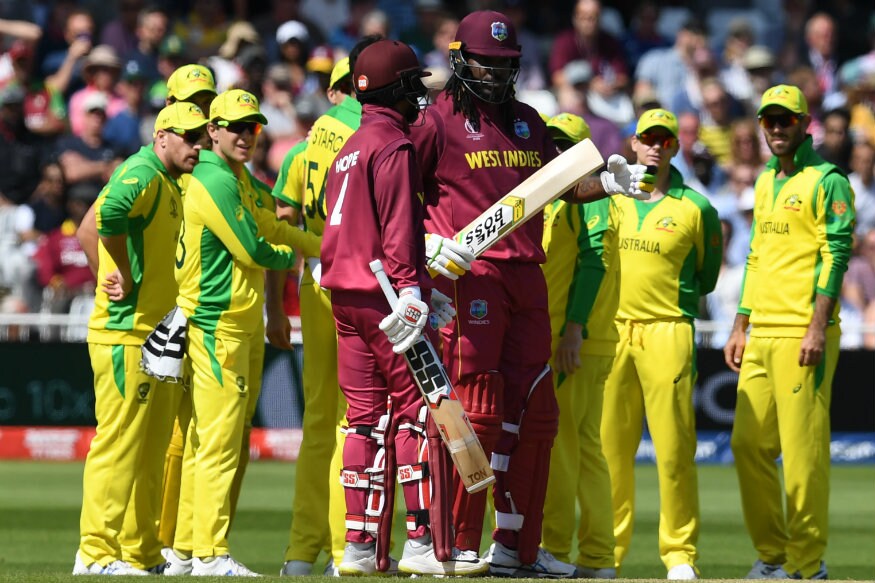 Umpire Chris Gaffney was at the centre of attraction after he twice gave Chris Gayle out during the World Cup encounter between West Indies and Australia only for the decision to be reversed both times. Later, when the opener was finally dismissed, lbw to the Mitchell Starc, the ball should have been a free-hit as replays showed that Gaffney failed to spot a massive no-ball the previous delivery.
The incident occurred in the third over of the second innings when Gayle was given out caught behind because everyone heard some noise when Starc's delivery went past his bat. Gayle though was certain that there was no bat involved and straightaway went for the referral.
Replays showed that the ball had kissed the off-stump but the bails did not move. This has been a common occurrence in the last few months and there have been some question marks raised over the usage of zing bails.
The very next legal delivery - 2.6, Gayle was once again given lbw by umpire Gaffaney with Starc getting his yorker on point. The left-hander once again went for the review and was proven right with the tracker showing that the ball would have missed the stumps down leg.
Gayle's luck finally ran out the fifth delivery of the fifth over, when Starc got one to nip in late and strike Gayle in front of the stumps. Gaffney, in the limelight for the third time, raised his finger again and this time was vindicated with the ball-tracker showing that the ball would have kissed the leg stump.
However, that was not the end of it. Repays later showed that Starc had overstepped fourth ball of the fifth over and ideally the next ball should have been a free hit but the umpire could not spot the no-ball.
Gayle fell for a 17-ball 21 with the West Indies chasing 289 for a win.