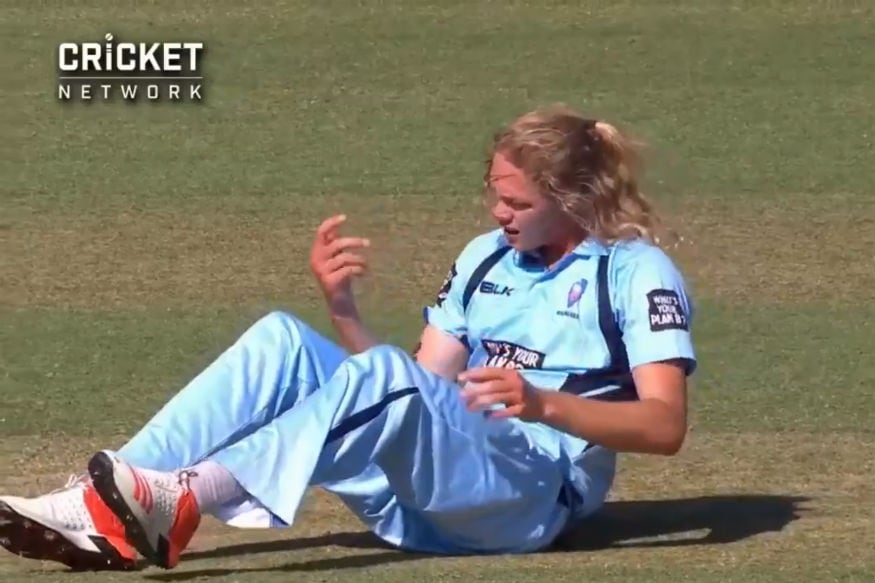 Playing for New South Wales against Queensland in the Marsh Cup, Australian bowler Mickey Edwards narrowly avoided a nasty blow to his head on his follow-through from a shot hit by batsman Samuel Heazlett.
In a video tweeted by cricket.com.au, Edwards can be seen on the pitch for a few moments after receiving the blow, but then gets up and examines the hand which came between the ball and his head, much to everyone's relief.
Thankfully, Mickey Edwards is OK after this scary moment at AB Field #MarshCup pic.twitter.com/lhuMm8lyjo

— cricket.com.au (@cricketcomau) September 22, 2019
Head injuries have become a talking point in the sport ever since Australian batsman Phil Hughes' unfortunate death after being hit in the neck by a bouncer.
As recently as the 2019 Ashes series, Steve Smith was not medically cleared to play the third Test after being hit by a Jofra Archer bouncer, which caused a concussion.
Cricket Australia in its own capacity is working on fast-tracking the development of a helmet for fast bowlers as well, to minimize the risk of serious head injury for bowlers.
More than a traditional batting helmet, what is being devised is along the lines of the protective head gear worn by footballers, which will be much more practical for bowlers.
New Zealand fast bowlers Warren Barnes bowled with a protective helmet in a domestic match in New Zealand in 2017, which was a variant of the helmet used by field hockey players while defending a penalty corner.​