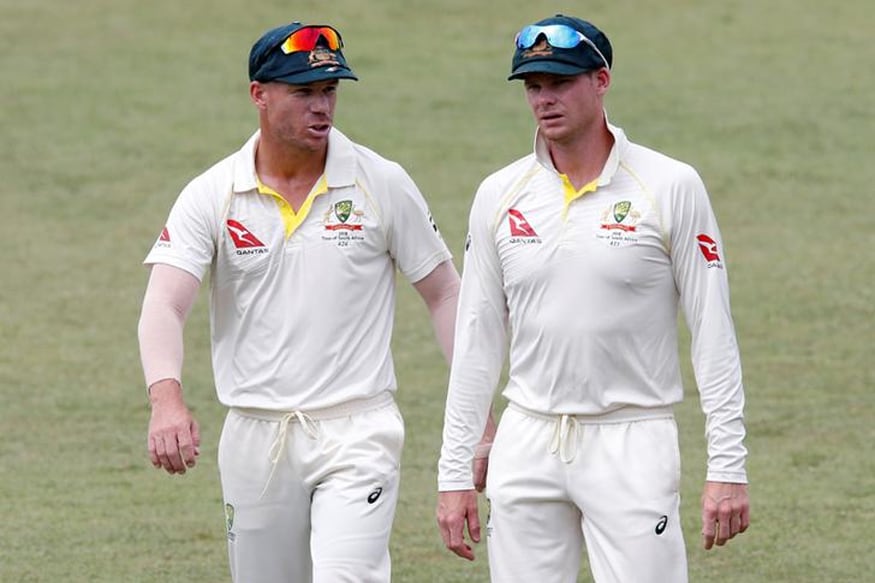 Cricket Australia has turned down the Australian Cricketers' Association (ACA) plea to reconsider suspensions handed out to Steve Smith, David Warner and Cameron Bancroft. ACA's request came after an independent review by a leading ethicist said that the governing body put too much pressure on the players to win at all costs.
"There must be a reconsideration of the harshness of the penalties handed down to Steve Smith, David Warner and Cameron Bancroft," said ACA President Greg Dyer, a former Test wicketkeeper. "The events in South Africa were in part a by-product of a culture and system which, amongst other things, placed too much pressure on players to win. Basic fairness demands these independently verified contributing factors must now be taken into consideration and the penalties reduced."
CA though quashed the possibility with a statement of their own. "Sanctions were carried out and imposed by the board after a very full and thoughtful process. So the sanctions stand," said CA Chairman David Peever.
The scandal involved the three players conspiring to use sandpaper to illegally alter the condition of the ball in the third Test against South Africa in Cape Town. Then-captain Smith and his deputy Warner received a one-year ban from international and state cricket while opening batsman Bancroft was suspended for nine months.
Calls have been growing for Smith and Warner -- who recently padded up in club cricket in Australia -- to return to the international fold after a string of poor performances by the national team.
Former coach Darren Lehmann, who had stepped down from his position days after the controversy had erupted, said,"I think they should be back but it's up to the board to make that decision, not me. I think the general feeling around Australia, certainly the people I talk to, is they want them playing again, at worst domestic cricket."
"Now the findings have come down they should be reviewing the sanctions on the three players."
(With inputs from AFP and The Sydney Morning Herald)