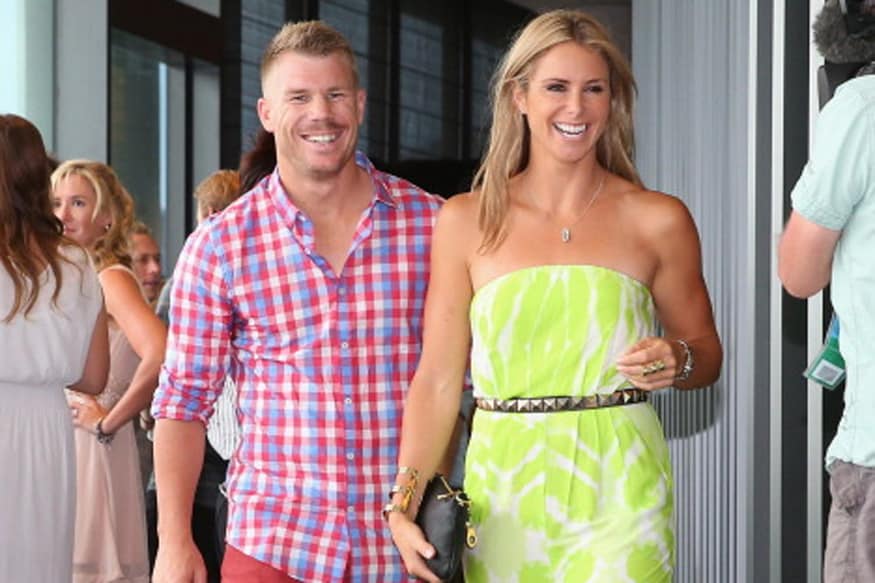 Currently out serving a ban for a ball-tampering scandal in South Africa, Australian opening batsman David Warner has spoken out in support of his wife Candice for her courage in enduring the backlash for the family.
Warner along with Steve Smith and Cameron Bancroft were dismissed from the Australian team and then handed suspensions by the Cricket Australia for their role in the ball-tampering scandal in South Africa, which led to a very tumultuous and emotional time for the families of all the three cricketers. Warner's wife, Candice, only recently revealed that she suffered a miscarriage shortly after the backlash from that incident.
Candice has rightfully been afforded sympathy and people have empathised with her, while her husband Warner has applauded her bravery. Warner took to Instagram and said, "My wife my rock has endured pain, disappointment, regrets in her past and so many highs and lows but the courage Candice has shown in recent months is a testament to the qualities she has as a mother, person, friend and wife," his message read. "I'm grateful every day I get to call her my wife and my soulmate, I wouldn't want it any other way."
Candice a former sportsperson herself, asked for the privacy of the family to be respected in the aftermath of the South African tour. She made it clear that her husband regrets the incidents in South Africa and that it has taken a massive toll on her and the family.
Speaking to Australian Women's Weekly about her miscarriage, she called it 'heartbreaking.'
"The ordeal from the public humiliations to the ball-tampering had taken its toll and, from that moment, we decided nothing will impact our lives like that again."
David Warner who will not be seen in international cricket till the end of his suspension, is likely to though turn out in the Sydney grade season with Randwick Petersham. His teammates Steve Smith and Cameron Bancroft have also been cleared to play in Canada and Western Australia respectively.