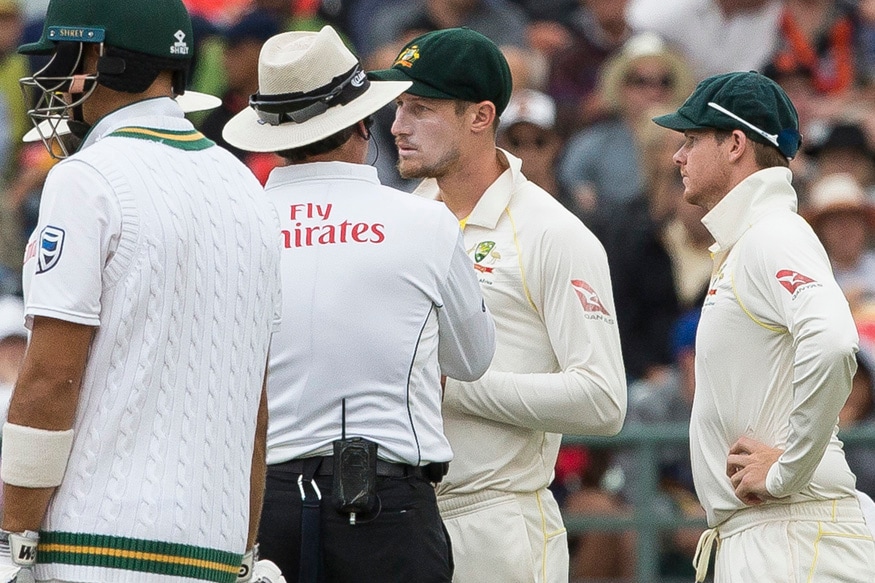 The Australian team has left Cape Town for Johannesburg on Tuesday for the final Test against South Africa, according to cricket.com.au. The findings of the internal investigation of Cricket Australia pertaining to ball tampering scandal will also be revealed here on Wednesday.
Aussie skipper Steve Smith, David Warner and coach Darren Lehmann are likely to face the music for the infamous incident that has rocked Australian cricket.
Cricket Australia chief James Sutherland too arrived in Johannesburg on Tuesday to learn the findings of the internal investigation that has been carried out by CA Head of Integrity Iain Roy.
Roy had interviewed players and support staff at the team hotel in Cape Town on Monday.
Following the ball tampering incident that happened during the third Test in Cape Town, ICC CEO David Richardson fined Smith 100 per cent of his match fee and suspended him for the fourth Test at The Wanderers. Smith got four demerit points that will reflect on his disciplinary record for the next 24 months.
Cameron Bancroft was fined 75 per cent of his match fee and was awarded three demerit points.
Queensland opener Matt Renshaw has been called in as a replacement, and is coming fresh after a knock of 81 not out in Sheffield Shield final. The Aussie opener will leave for South Africa on Tuesday night.
The matter has escalated to a level where Australian Prime Minister had to intervene. Malcolm Turnbull reacted to this scandal and had some rather harsh words questioning Smith and co.
"We all work up this morning shocked and bitterly disappointed by the news from South Africa. It seemed completely beyond belief that the Australian cricket team had been involved in cheating."
"After all, our cricketers are role models and cricket is synonymous with fair play. How can our team be engaged in cheating like this? It beggars belief."
"It's wrong, and I look forward to Cricket Australia taking decisive action soon."