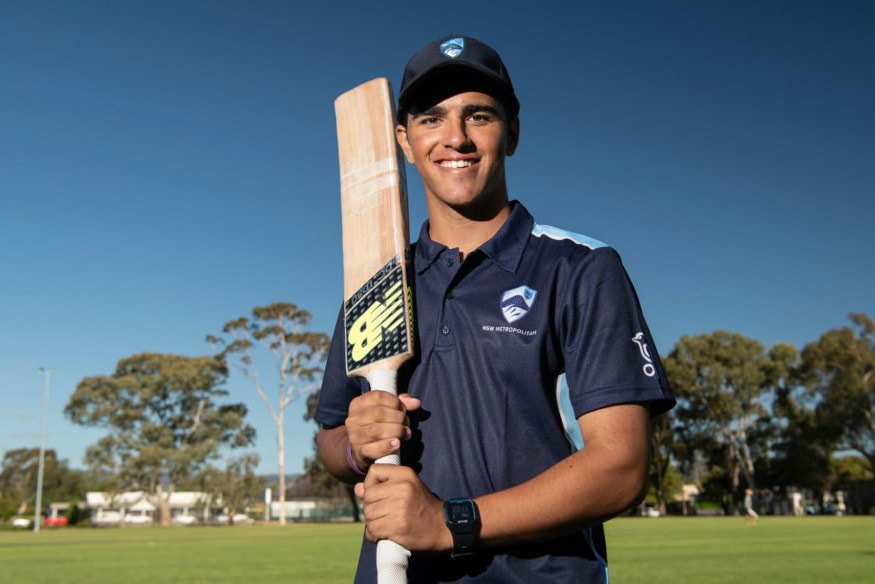 Sydney teenager Oliver Davies smoked six sixes in an over for New South Wales Metro against Northern Territory on the opening day of the Under-19 National Championships in Adelaide. The 18-year-old, who has represented Australia at U-16 and U-19 level, smashed 207 off just 115 balls to become the first double centurion in the history of this competition.
Davies, who hit 17 sixes and 14 fours in total, achieved the feat in the 40th over when he went after offspinner Jack James and cleared the fence in all six occasions. NSW Metro rode on Davies' blistering knock to finish on 406/4 from their 50 overs and ended up winning the match by 168 runs.
"After the first two sixes I had it in the back of my head I wanted to give it a crack and it paid off at the end," NSW Metro's captain Davies told cricket.com.au. "I was trying to target (the area) from forward square to cow corner and I was just getting down on the back leg, almost before it was even bowled, and trying to slog sweep them over mid-wicket."
"It was amazing - in the first game of the tournament, to hit the ball so cleanly, it was a great feeling. I was hoping to put a big score on the board for the team and after setting an early base, I just took it from there and hit them pretty well.
"I like to strike the ball pretty hard from ball one and just take it as it goes from there. I like to get on top of the spinners as early as possible and put them on the back foot and take the game back into my hands."
Rohit Sharma, AB de Villiers and Chris Gayle share the record of hitting most sixes in ODI - 16 - while the likes of Sir Garfield Sobers, Herschelle Gibbs and Yuvraj Singh are among the few players to have struck six sixes in an over.