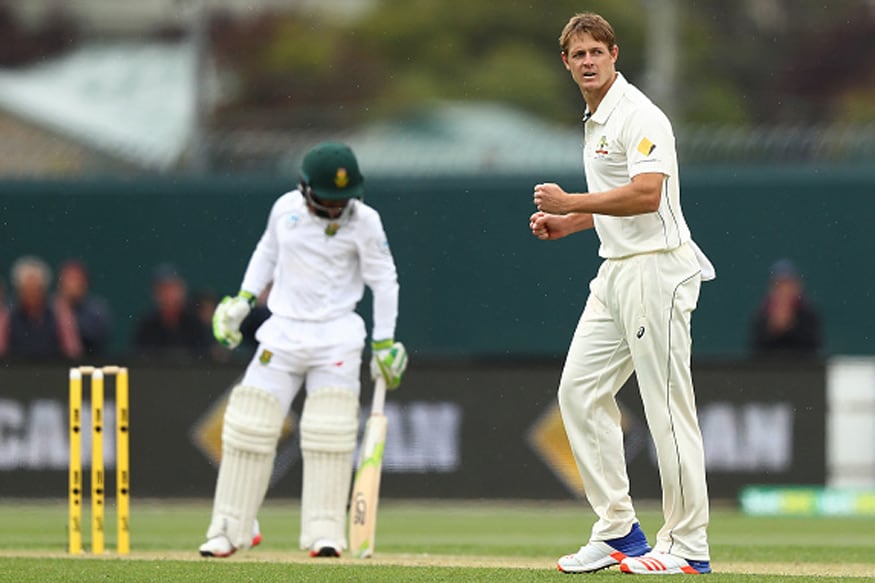 Sydney: Pace bowler Joe Mennie has suffered a fractured skull and some bleeding into his brain after being hit on the head by a ball during training but he does not require surgery, Cricket Australia (CA) said on Wednesday.

The 28-year-old was struck by a ball hit by Sydney Sixers teammate Michael Lumb in the nets on Monday ahead of their Big Bash semi-final against Brisbane, which takes place later on Wednesday.


"After being struck on the head by a ball at training on Monday, Joe was transported to a hospital in Brisbane where he underwent a series of check-ups before being discharged later that evening," CA's Chief Medical Officer John Orchard said in a statement.


"Joe was reviewed by a Cricket Australia doctor on Tuesday and had some scans performed that revealed a small fracture and associated minor brain bleed.

"Whilst this is a serious injury, Joe is feeling well. We believe that this is a stable injury and will not require surgery."

Mennie, who made his test debut for Australia against South Africa last November, remained in hospital under the care of a neurosurgeon for observation, Orchard added.

First Published: January 25, 2017, 10:30 AM IST