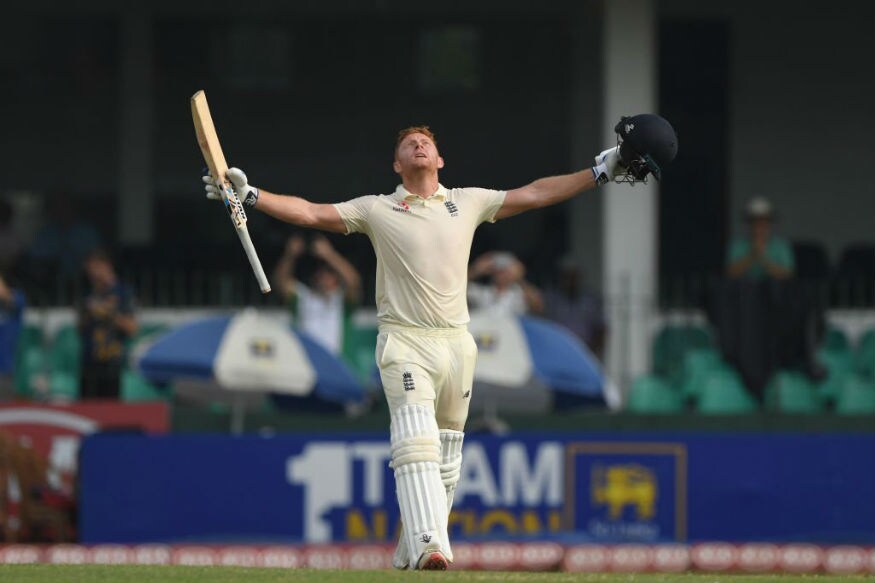 Jonny Bairstow took a sly dig at critics after scoring a century on comeback in the third Test against Sri Lanka in Colombo.
Bairstow had injured his ankle while playing football in training during the one-day series, and lost his Test spot to Ben Foakes. Apart from impressive wicketkeeping, Foakes also scored a ton on debut in the first Test to seal his spot.
An injury to Sam Curran ahead of the final Test gave Bairstow a place in the XI, and he made it count with 110 from his new role at No. 3.
"It means a lot," Bairstow told Sky Sports. "There are different things you go through when you get castigated about being injured for doing x, y and z when people haven't actually seen what's gone on. The bits behind the scenes, when you're doing your rehab and sleeping on an ice machine, the things that people don't see and yet they have an opinion on it. It's all well and good when things are going well and people have an opinion on how well you're playing, but it's the hidden things that they don't see."
Bairstow said he was determined to adapt to his new batting position after losing his spot despite 'not doing much wrong' in recent times.
"You've got to deliver when you're asked to," he said. "When you're left out of the side, and you haven't actually done too much wrong over the last couple of years, and all of the sudden you're asked to bat in a role where you've not batted before, you learn on the job. That's how I've seen it, an opportunity to learn on the job."
Bairstow insisted he would continue to fight for the role of wicketkeeper in the Test side.
"I've not given up my keeping, I want to make that very, very clear. I'm still working hard on my keeping because it's something I still want to do," he said. "I've worked hard for the last nine years so I'm not going to give it up after one or two games that you miss. It's fantastic to have the challenges ahead, and I'm happy with my start.
"I'm desperately proud of this last couple of weeks. It's been tough, real tough. People sometimes don't see the hard work behind the scenes, people sometimes have an opinion when they are sat at home and don't see the graft that's going on, in the heat and humidity.
"I'm proud as punch of the work I've done because that injury should potentially have set me back for six to eight weeks, but I'm back in four and playing in a Test match."