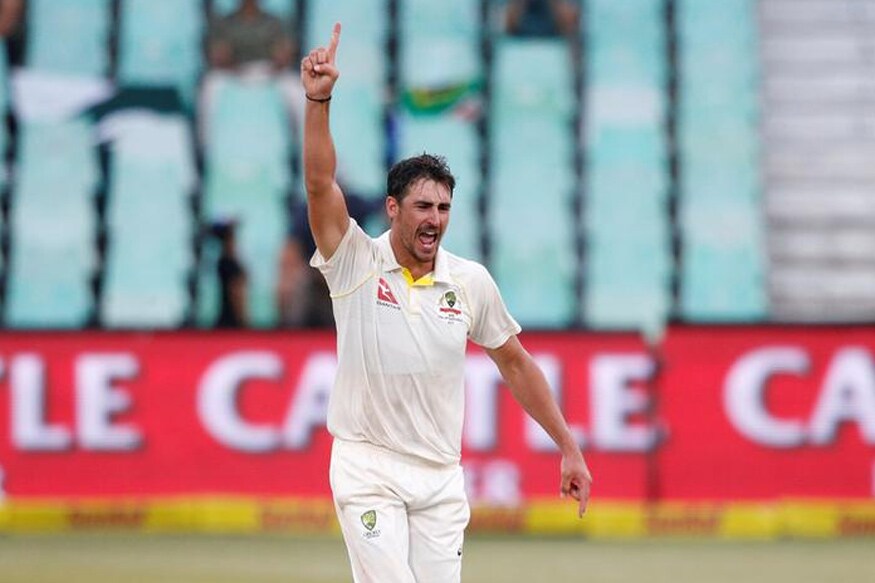 Cape Town: Australia opening batsman Cameron Bancroft is unsure what to expect from the Newlands pitch for the third test against South Africa starting on Thursday but he is expecting Mitchell Starc to overcome a sore calf in time to play.
Australia's players had a four-day break after their six-wicket defeat in the second test in Port Elizabeth to level the four-match series at 1-1, but fast bowler Starc was a notable absentee from training on Monday.
All-rounder Mitchell Marsh, who has been battling with a groin injury, bowled in the nets, though not at full pace, and Bancroft does not believe there is too much to read into Starc's absence.
"The four days off have been good for everyone, especially our bowlers, they have done a lot of work in the last six months," Bancroft told reporters on Monday.
"Sometimes the bowlers just work their way into the games a little bit differently, his (Starc's) preparation might be a little bit different going into this game.
"I think in the past, he's bowled a couple of days out and had that third day as a bit of a rest day. Hopefully he'll bowl (on Tuesday), I'm sure he'll be ok."
For Bancroft the time off was an important chance to recharge batteries, but Australia are now fully focused for preparing for another hard-fought test on a seamer-friendly wicket.
"I have had a bit of a squizz (look) at the wicket. I've not played a test match here before, but in the games gone by the wicket has offered a little bit more with the ball and been challenging for batters," he said.
"We will prepare for a lot of different scenarios. But we also know in history gone by when Australia have played here what the wickets are like."
Bancroft, 25, believes Australia are in a good frame of mind for the third test, even if his own build-up has been a bit rocky.
"A few of the guys went shark diving the other day, I was pretty sea sick for the whole time, so I will be laying off boats for now," he said.
"Some guys went up Table Mountain, others went away on safari. That is the beauty of playing cricket around the world, you get to come to amazing places like Cape Town.
"It has been a good refresher, but now time to get our heads back on."