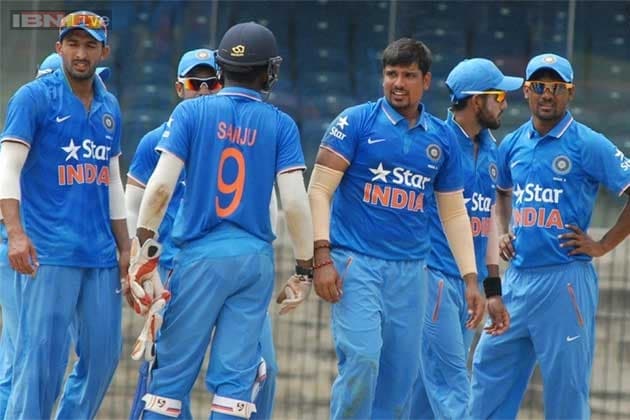 New Delhi: The BCCI on Saturday announced a two-week tour of Bangladesh A team starting on September 16 which will feature three 'One Dayers' (List A) matches and a three-day game against India A in Bengaluru.
It is expected that some of the senior team players might play a match or two in order to get into the groove before the big ticket home series against South Africa starts on October 2 with three-match T20 Internationals followed by five-match ODI series.
There are reports that Indian senior team will be having a short fitness and conditioning camp in Bengaluru. With all the three one day matches slated on September 16, 18 and 20, it may be convenient for some of the players to play in these matches like Test skipper Virat Kohli did before the Sri Lanka Test series.
The likes of Suresh Raina, Ambati Rayudu and even Kohli might find it useful to prepare themselves for the shorter format. ODI captain Mahendra Singh Dhoni has also been out of match-practice for a long time and might just find it ideal to get a hit in match situation.
After that Bangladesh A will play against Ranji champions Karnataka in a three-dayer at the Gangotri Glades in Mysuru from September 22-24.
The tour will end with a three-day match against India A at the Chinnaswamy Stadium from September 27-29.
Full Itinerary
September 16: 1st One Day: Bangladesh A vs India A
September 18: 2nd One day: Bangladesh A vs India A
September 20: 3rd One Day: Bangladesh A vs India A
All List A matches at the Chinnaswamy Stadium (Bengaluru)
September 22-24 (three-day game): Bangladesh A vs Karnataka (At Mysuru)
September 27-29 (three-day game): Bangladesh A vs India A (Bengaluru).