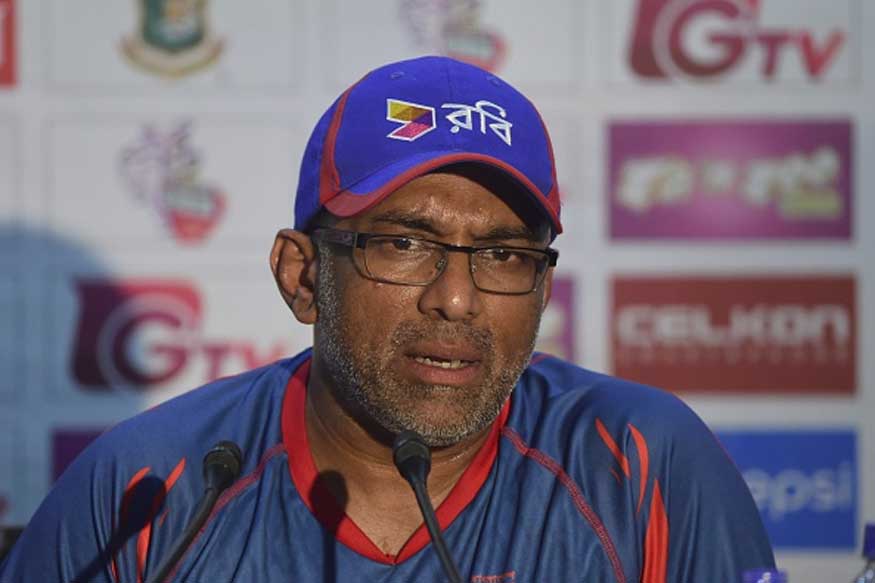 Dhaka: The Bangladesh Cricket Board (BCB) has decided to keep head coach Chandika Hathurusingha on the panel of selectors.
BCB President Nazmul Hassan explained the reasons behind the change to the board's technical committee on Monday, reports bdnews24.com.
He discussed the issue with the members of the committee -- Shafiq-ul Huque Heera, Jahangir Shah Badshah and Athar Ali Khan -- at Sher-e-Bangla National Cricket Stadium.
They discussed the composition of the national selection panel and the appointment of a new bowling coach to improve the performance of the Test side.
"We've discussed the proposals. They (technical committee members) have agreed with me. The coach was in the selectors' panel during their time. So we all think he should be retained in the selectors' panel," Hassan said.
The national selection panel consists of Faruk Ahmed, who is the chief selector, with Minhajul Abedin and Habibul Bashar -- the other two selectors.
Earlier, coach Dav Whatmore was included in the panel. Faruk was also the chief selector at that time.
The panel has been taking Hathurusingha's opinion while forming the team. Now it is formally approving him as a selector.
"I want the coach to watch the matches when he has time. I want someone (of the selectors) to watch all the domestic matches so that everyone can know who are the emerging players," BCB President Hassan said.
"I don't want the coach to be devoid of knowledge of new players."
He said the coach's inclusion in the panel will also remove the possibility of differences after selection.
He added he had not received any proposal to include the manager in the selectors' panel.