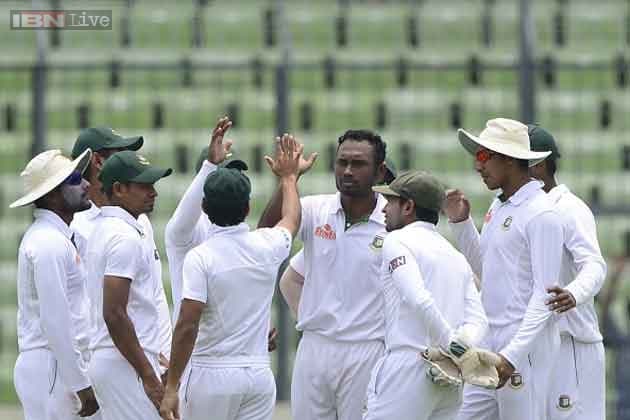 Fatullah: Ahead of the only cricket Test against India starting Wednesday, Bangladesh bowling coach Heath Streak said it was unlikely that the hosts would opt for three seamers at a venue where pace bowling has largely been ineffective.
"We are unlikely to go with a three-seam attack on this wicket. We are probably looking at two but it is up to the coach and selectors, once they have a better look at the wicket as we get closer to the game," Streak was quoted as saying by ESPNcricinfo.
The return of Rubel Hossain from injury and the consistency of Mohammad Shahid have been welcomed by the bowling coach.
"Obviously it is nice to have Rubel back in the equation. Normally wickets here are quite tough for the fast bowlers so it requires a lot of patience. Shahid bowled really well in the Pakistan series and showed what he can do. Rubel had been in good form prior to his injury," the 41-year-old said.
Currently, Hossain has a Test bowling average of 75.90 -- the worst among bowlers who have bowled a minimum of 3,000 deliveries -- and takes a wicket roughly every 116 balls. But his form in One-Day Internationals (ODI), since his four-wicket haul against England in the World Cup, has helped him keep his place in the Test side.
Shahid showed that he can be relied on to take the workload in Tests. He bowled 60 overs in his first two Tests, which included 41 in the second Test in Dhaka after Shahadat Hossain got injured in the first over of the match.