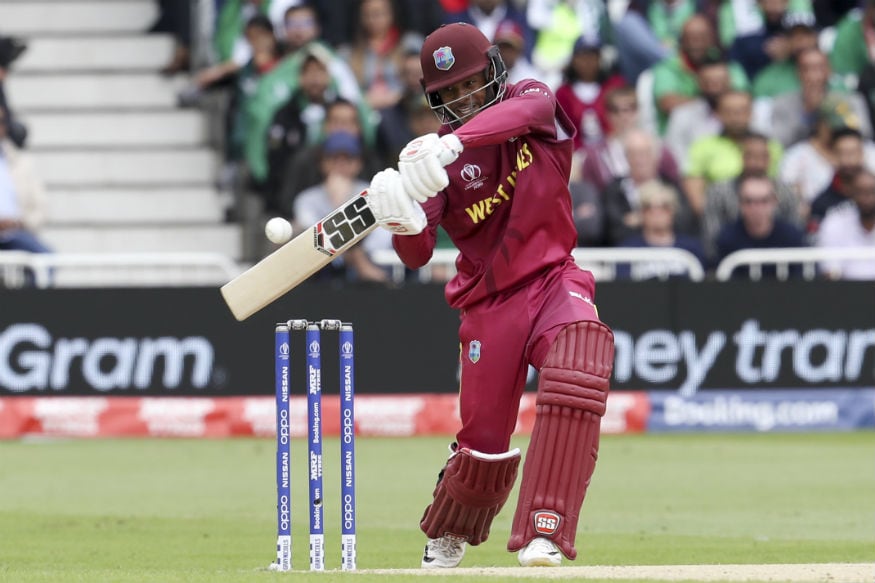 Shai Hope has been carrying West Indies' batting in ODIs for a while now. Against Bangladesh, his favourite opponent in the format, Hope slammed 96 after walking in at the fall of the first wicket, to help them post 321 at Taunton on Monday, 17th June.
West Indies have lost seven of their last nine games against Bangladesh and the pressure was on the West Indies' batting line-up to deliver – and Hope ensured that they got the platform needed to put on a big score.
In 10 ODIs against Bangladesh, Hope has 758 runs at an average of 94.75 with three tons and four half-centuries. He also has the best strike rate against them (minimum 100 runs) in the format.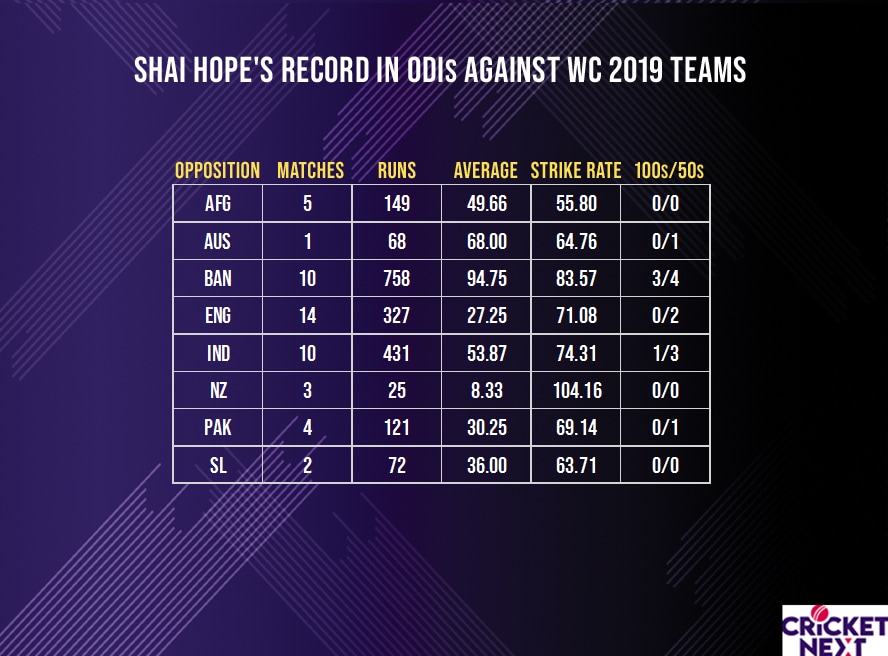 Hope's meteoric rise in the format came from the tour of India in 2018. Since then, he has accumulated 1318 runs, the most by any batsman in the format in this time frame, at an average of 73.22 and has five tons and six half-centuries. 11 of his 21 innings' (in 23 ODIs) have seen scores of 50 or more.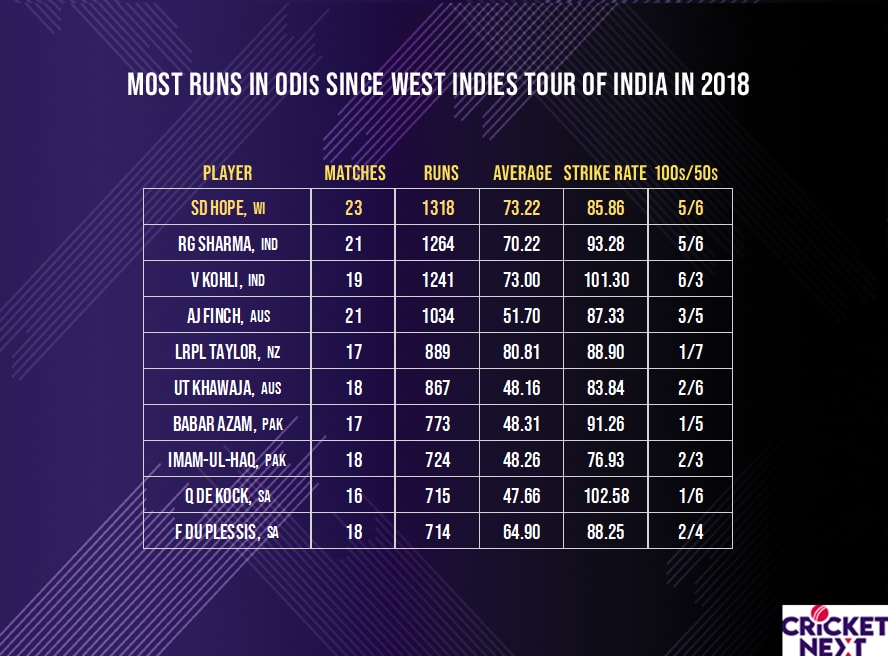 That he has as many tons as Rohit Sharma and one less than Virat Kohli shows Hope's penchant for big runs. In a line-up where consistency is absent, Hope adds a different dimension. His strike rate in particular has improved in the period post the 2018 tour of India.
Prior to that, Hope had struck at a mediocre rate of 66.32 in the format. Since then, though, his strike rate has risen to the mid-80s. He has ensured that he also converts his starts, a quintessential quality for a batsman in the top three.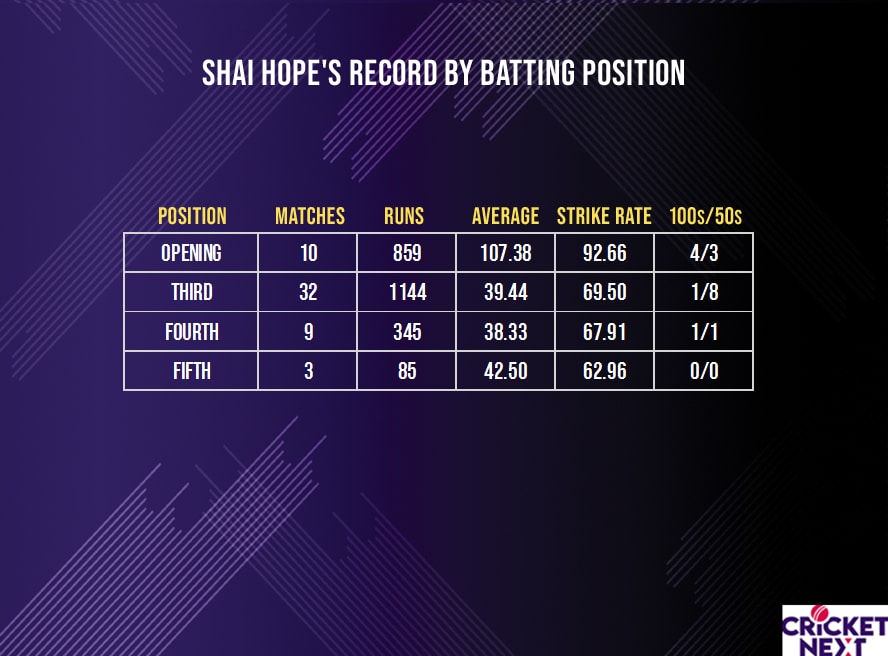 His innings against Bangladesh notwithstanding, West Indies may want to re-evaluate the position at which Hope bats in the order. He has had immense success as an opener - an average of 107.37 and strike rate of 92.66 - and has been underwhelming in the middle-order. Pushing him alongside Chris Gayle at the top of the order could just be the spark their World Cup campaign needs.