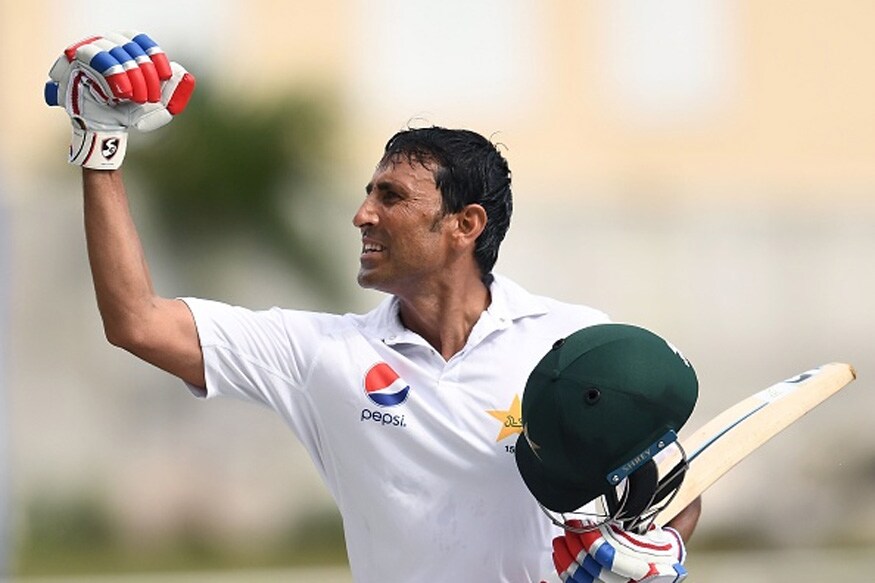 Former Pakistan captain and ace batsman Younis Khan is hosting a once-in-a-lifetime opportunity for cricket fans in the UAE.

Khan took to social media and in a video, has invited fans to post a picture or video of themselves on social media with their purchased Twenty20 ticket, replying to Younis Khan's message and tagging Abu Dhabi Cricket on their preferred social media platform.

Fans can use either Facebook, Twitter or Instagram and search for AbuDhabiCricket and must use the hash-tag #AbuDhabiCricket.

The ace batsman himself will pick two lucky winners based on what he thinks are the most attention-grabbing photos or videos on social media.


BREAKING NEWS! YOUNIS KHAN @YounisK75 IS COMING TO ABU DHABI! Win a once in a lifetime experience to meet him! https://t.co/oZKh9oMrJq pic.twitter.com/owxcpkAURC

— Abu Dhabi Cricket (@AbuDhabiCricket) October 14, 2017



The winners will then be notified about their prize and will be invited for a one-on-one batting masterclass with Younis on the main pitch at Zayed Cricket Stadium during the two T20 matches between Pakistan and Sri Lanka on October 26 and 27.

Khan who made his debut in 2000 played for Pakistan for 17 years and became Pakistan's top all-time run-scorer with an eventual tally of 10,099, with an average innings of 52.05 and 34 Test hundreds.

Khan has a particular fondness for the Zayed stadium where he has scored a lot of runs. He hit several centuries in Abu Dhabi but the one that stands out was his memorable double century (213) against Australia in 2014, which helped Pakistan win the Test series 2-0.

Speaking about the upcoming competition, Khan said: "I played one of the most memorable innings of my life in Abu Dhabi when I surpassed Javed Miandad and became Pakistan's number one Test scorer. It's exciting to be back and see all the changes taken place, particularly at Abu Dhabi Cricket. Zayed Cricket Stadium is a world class venue with a fantastic atmosphere."

Abu Dhabi Cricket will play host to Pakistan and Sri Lanka for two ODIs on October 16 and October 18, as well as two Twenty20s on October 26 and October 27.


First Published: October 15, 2017, 11:48 AM IST