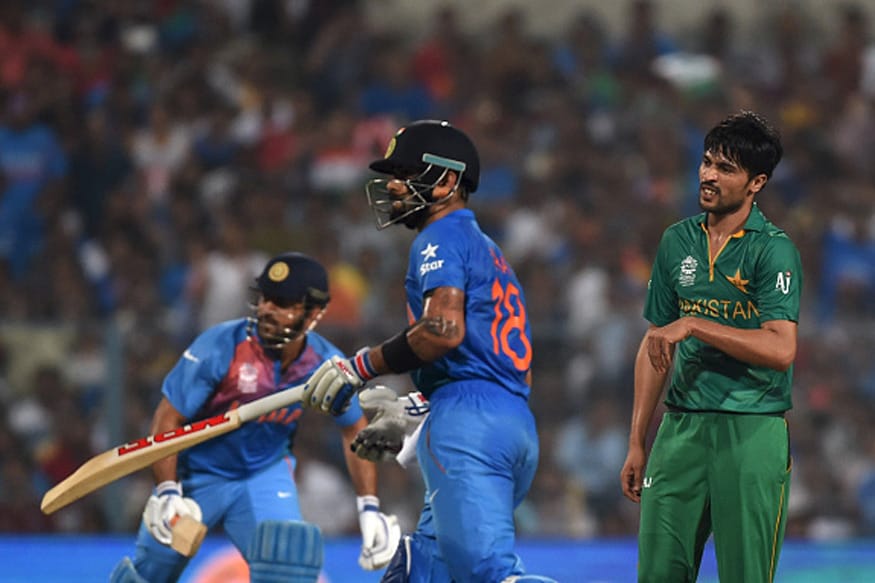 Birmingham: When Pakistan's captain Sarfraz Ahmed and coach Mickey Arthur were asked on Saturday about how they plan to beat India, the answer was pretty straightforward — attack the Indian batsmen.
India-Pakistan matches have traditionally been about the batting might of the 'Men in Blue' against the pace battery of the 'Green Brigade', and Sunday's blockbuster contest also hinges on who draws first blood.
India knows the importance of starting well in a tournament like this and that's why the focus at the nets was about tackling Pakistan's ace in the pack, Mohammed Amir and his pace buddies.
Indian captain Virat Kohli, who has been India's biggest match-winner against Pakistan in recent years, spent a long time in the nets on Saturday, playing throwdowns from the round the wicket angle in order to prepare himself for the left-arm pacers.
Also Read: Terror Returns to Haunt London, Attack Site 200km from India-Pak Match Venue
His biggest challenge will be against the rejuvenated Amir, who too knows the importance of Kohli's wicket and this prompted him to practice bowling in the channel outside the right-hander's off-stump during practice on Saturday.
The openers Rohit Sharma and Shikhar Dhawan also faced a lot of deliveries bowled up to the bat, drawing the duo into hitting drives.
The Indian pace battery of Mohammed Shami, Jaspreet Bumrah, Bhuvneshwar Kumar and Umesh Yadav were all seen bowling full throttle at the nets.
Hardik Pandya too got an extended session at the nets with the ball. With Kohli almost certain to play five bowlers, Pandya could well be the choice for the fifth seam bowler because of his added ability with the bat.
Kohli though maintained in the press conference that permutations and combinations were still underway to figure what kind of an XI would be ideal against Pakistan.
Another big question mark is about whether India will give a chance to Yuvraj Singh, who has just returned after being under the weather for a while. While Yuvraj is definitely a match-winner, the need of the hour, is to have someone like Ajinkya Rahane in the batting line up as the Test vice-captain can drop anchor in case India lose early wickets.
Pakistan on the hand have named their final 12 and several players in the side are unknown commodities, something the Indian camp is wary of.
Raingods' wrath apart, Birmingham is all set for its Super Sunday clash.