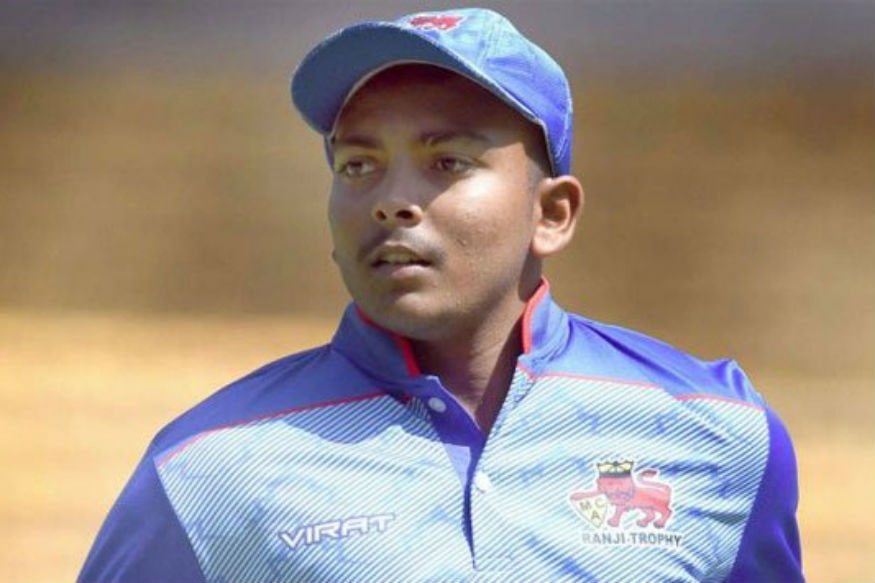 Young India opener Prithvi Shaw's positive test has raised question marks over the BCCI's anti-doping program and its efficiency. There are questions raised from various quarters asking how 19-year-old Shaw was allowed to play for Delhi Capitals in IPL 12 if he had already tested positive back in February during the Syed Mushtaq Ali T20 domestic tournament.
BCCI's anti-doping manager Dr Abhijit Salvi spoke to CricketNext and explained the delay in taking action over Shaw's positive dope test as well as the steps taken in the lead up to the ban.
Salvi, who worked under Dr Vece Paes — the BCCI anti-doping manager till 2017, explained that Shaw's sample had been send to the WADA-accredited National Dope Testing Laboratry (NDTL) in February but it was the lab which delayed in sending the report.
"For some reason from the lab's end (NDTL) there was some issue and they only gave back the report on the 6th of May. As per BCCI and WADA anti-doping code, just because the lab has given a positive report doesn't mean that you can straightaway ban a player. You have to inform the player, protocol has to be followed," Salvi said.
"After the positive report, BCCI asked the lab to give us the complete report — which was a 60-page docket — related to the sample detailing who received the sample, who handled the sample, etc. That document was received on the 17th of May (IPL-12 ended on May 12). Then these documents have to be sent to an independent review board which consists of scientist, a doctor and a lawyer and they will go through all documents to check if there are any shortcomings on the lab's end, if there are any problem with sample collections. Once they are satisfied they will report back to the BCCI.
"Once we received that document, only then we can send a notice of charge to the player. People are asking why we allowed him to play IPL, it's because we didn't have the full report till the end of IPL," Salvi said, explaining the entire process.
The BCCI's anti-doping head insisted that most of the domestic samples' results only took 10 days but delay in getting the result in Shaw's sample delayed the whole process.
"All the samples that we tested during the domestic tournament, we asked for the report within 10 days but for some reason, the results of these samples were delayed," he said.
Asked if the BCCI enquired with the NDTL for the reason for such a long delay, Salvi said, "We did follow up with NDTL on numerous occasions. 10 working days is the time they have to send back the report. We did write a couple of e-mails that these reports have not been received and NDTL said that these reports will be submitted shortly and that because of technical reasons they could not be tested earlier."
BCCI follows the ICC's anti-doping code based on the WADA standards from 2009. While the anti-doping education program got underway in 2010, the regular testing of players at all levels officially began in 2012 and has been regularly done by the BCCI since then.
"BCCI have signed up with IDTM which is an internationally recognised sample collection agency. The IDTM sends their doping control officers and chaperones to the selected venues. The samples are collected and sent to NDTL (WADA-accredited lab). In IPL, we ask for reporting in 2 days, but in domestic cricket we ask for 10-day reporting. All positive and negative reports are sent to BCCI, a copy is marked to ICC and WADA as well," Salvi said explaining the entire process from collection to testing.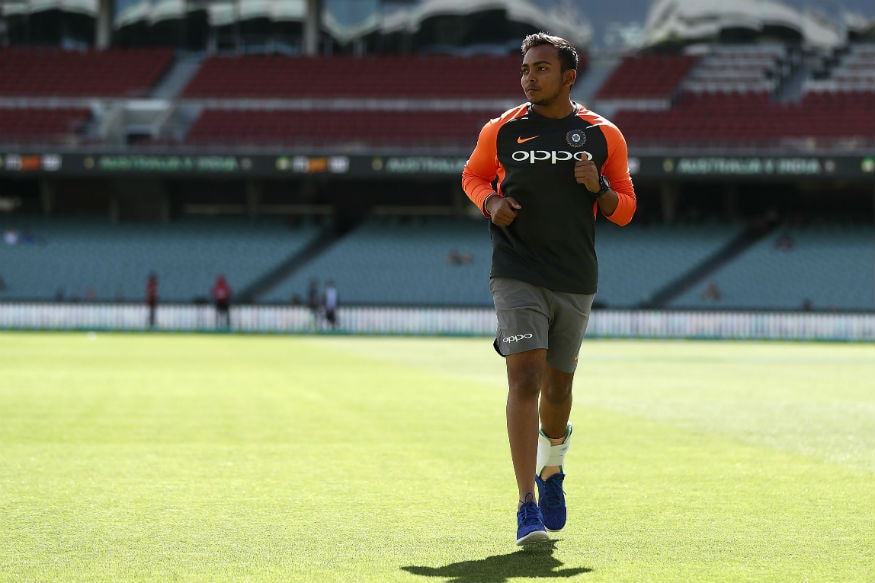 One of the issues concerning the BCCI and its opposition to get samples tested by National Anti-doping Agency (NADA) is concerns over the 'Whereabouts' clause of the cricketers. However, the whereabouts of Indian cricketers are regularly filed with the ICC through WADA software Anti-Doping Administration & Management System (ADAMS).
"Whereabouts has to be filed with ICC through WADA software ADAMS. BCCI is aware of the whereabouts and all of them are filed with this software and this is done throughout the year," Salvi said.
The head of anti-doping program said Shaw's positive test was not a failure of BCCI anti-doping education program.
"We have been educating the cricketers since 2010 when BCCI started the education program, it is a mandatory program before the start of every season. In fact, I am on my way to education program at HPCA in Dharamsala. Every year all junior and senior cricketers have to attend this program including support staff and coaches.
"We have been doing this regularly for nine years, besides this we also have the 24-hour helpline, which we stress upon using before taking any medicine.
"It's not a failure on BCCI's part as the board has been doing the best it can. The number of players using this helpline and not testing positive is far greater than the positive tests," Salvi felt.
BCCI Anti-Doping Rules
Here is a brief summary of BCCI's anti-doping rules with steps that led up to Prithvi Shaw's ban
* Shaw's sample was collected by International Dope Tests and Management (IDTM) officers and chaperones debuted by BCCI from Syed Mushtaq Ali matches in February 22
* The sample is sent to National Dope Testing Laboratory (NDTL) following BCCI's Rule 6.1 of Anti-Doping Code, which states that samples should only be sent for analysis to WADA-accredited labs. The NDTL is WADA-accredited lab in New Delhi.
* Shaw's sample comes back positive from NDTL on May 6
* BCCI ask for entire analysis of Shaw's sample, 60-page docket reaches the board on May 17
* A separate review board is set up according to Rule 7.2.1. of Anti-Doping Code which states 'Upon receipt of an Adverse Analytical Finding in respect of an A Sample, the BCCI shall refer the matter to the Review Board'
* The review board which feature a scientist, a doctor and a lawyer is satisfied with NDTL's findings and send a notice-of-charge to Shaw on July 16, who waves his right to test the 'B' sample
* Since this was Shaw's first anti-doping rule violation, Rule 10.2.1 of the anti-doping rule says the board may reduce the two-year suspension if the cricketer's fault was not 'significant'.