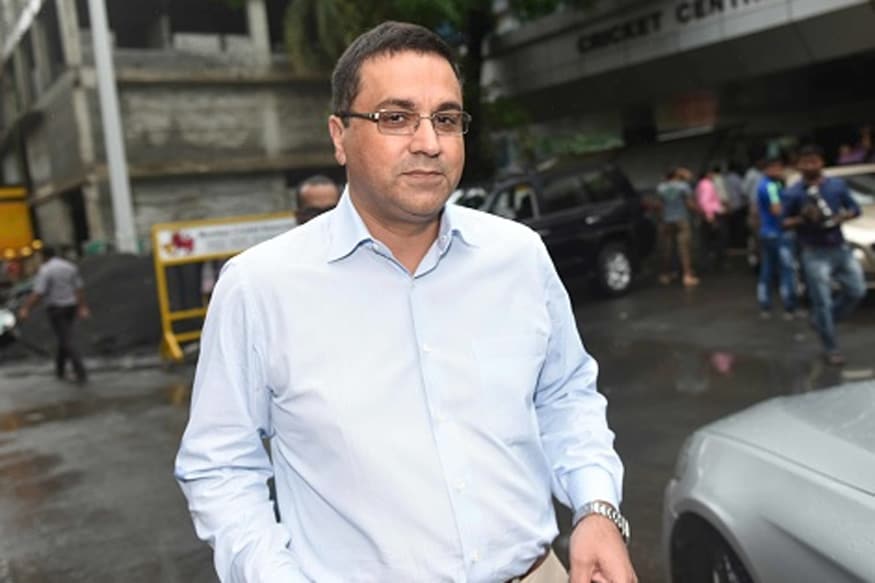 Another case of sexual harassment against BCCI Chief Executive Officer Rahul Johri has now come to light. CNN-News18 has learnt that Johri, who is currently on leave from his duties as an independent three-member panel probes an anonymous complaint against him posted on Twitter, has been accused by a woman of asking for sexual favours earlier this year, while serving as BCCI CEO.
The victim, who has chosen to be anonymous, is learnt to have sent a complaint to CoA member Diana Edulji. She had earlier approached former Mumbai captain Shishir Hattangadi, who is a friend of hers, with details of the incident and Hattangadi says he is ready to testify before the committee formed to consider the allegations against Johri. In a press release on Thursday, the CoA had announced the formation of this committee to investigate the anonymous complaint posted on Twitter earlier this month, which is from a time period before Johri took on his current role at BCCI.
"This is a part of Me too movement," Hattangadi told CNN-News18. "There have been murmurs against the behaviour of Rahul Johri, I personally haven't met or interacted with him. I was asked for advice by a lady who is a friend of mine, I advised her to speak to the members of CoA and write a letter to them. I respect the person who confided in me and will not reveal her name but I feel she has a very good reason to file a complaint.
"The letter describes what happened in the situation. It's a detailed description about the pressure she faced, now it's up to the committee to decide the course of action. He's (Johri) using his position and I feel it's time for the CoA to take the tough decision."
The latest allegations are bound to increase the pressure on Johri. The independent committee itself was formed despite the protests of Edulji who had demanded Johri's resignation or termination of contract on the basis of the earlier complaint. CoA Chairman Vinod Rai though favoured the appointment of the committee in order "to follow due process of law and principles of natural justice."
This most recent complaint makes this the third such instance to come to light involving Johri. Earlier this year, an employee of the board had also reportedly complained to the CoA about Johri's conduct. The Telegraph Newspaper, quoting sources earlier this month, reported that the complainant had "resigned" from her role but had been "persuaded" by Rai to take it back. Johri is said to have given a "written apology" but the report said this wasn't confirmed.
It is unclear if the three-member panel consisting of Justice Rakesh Sharma, a former judge in the Allahabad High Court, Ms. Barkha Singh, former Chairperson of the Delhi Commission for Women and P. C. Sharma, former CBI Director, will take cognisance of these latest allegations. CNN-News 18 made repeated attempts to contact Edulji but did not receive a response.
Meanwhile, the committee has been asked to submit the report containing its findings and recommendations within 15 days. In that time, Johri will "continue to remain on leave until the above independent committee submits its report and the same is acted upon," according to the press release issued by CoA. As per the release, Johri submitted his explanation to the allegation that emerged on Twitter on October 20 in which he denied "the incident referred to in the allegations ever took place."
Johri is also facing the fallout of the allegation on another front as seven state associations - Haryana, Tamil Nadu, Goa, Gujarat, Saurashtra, Madhya Pradesh and Karnataka - have written to the CoA calling for action against him. In fact, the state associations of Gujarat and Tamil Nadu have also barred Johri from entering their premises until his name is cleared by an independent panel, which was constituted after their letters were sent.