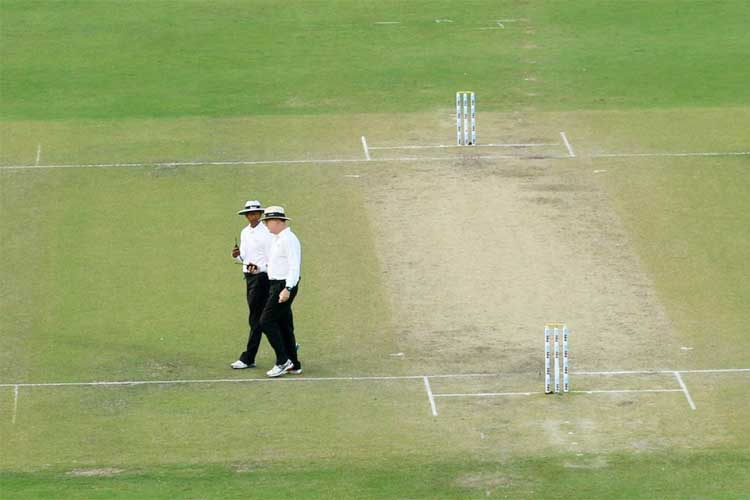 The Board of Control for Cricket in India (BCCI) has reportedly made up its mind to counter match referee Jeff Crowe's report on the Nagpur Test between India and South Africa, which rated the pitch as 'poor'.
The BCCI has to reply the ICC within 14 days, and according to a report in The Indian Express, the board has found "inconsistencies" in Crowe's report.
"There are inconsistencies in ICC match referee's report. Something like 'excessive turn' is subjective. It is not that the report is saying there was 'excessive turn' on the first day itself. I don't think there was anything wrong with the surface," the newspaper quoted a BCCI official.
The Nagpur Test, second in the series of four Tests that Indian won 3-0, finished inside three days. So did but it made heads turn when South Africa were bowled out for 79 in their first innings, which is the lowest a team has ever scored against India in Test cricket.
However, India captain Virat Kohli and Team Director Ravi Shastri have throughout defended the nature of the tracks, saying they are at the receiving end whenever they travel.
Shastri, however, took his defence to a level higher saying "to hell with five days" and hoped for a similar track in Delhi.
"Nothing wrong with it [rank turners]," Shastri had said. "I would hope the one in Delhi is absolutely the same [as Nagpur]. I have no qualms about it. It just goes to show that with the amount of ODI cricket being played, the tendency to graft, the tendency to spend long hours at the crease is diminishing," Shastri was quoted as saying by ESPNCricinfo.