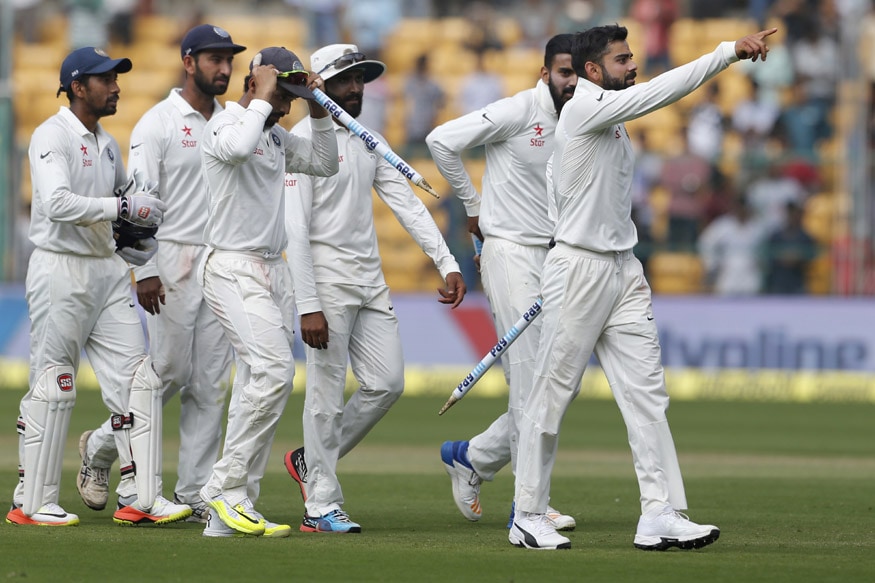 New Delhi: The BCCI, at its Special General Meeting on Tuesday decided to double the incentive of the Indian cricket team from Rs 50 lakh to Rs 1 crore for their 2 -1 series win against Australia at home.
The decision was taken reversing the COA's decision of paying Indian team members Rs 50 lakh for the Test series triumph on a pro-rata basis (as per no of matches played).
"The BCCI SGM has passed unanimous resolution that players who were a part of Australia series win should get double the incentive. Hence they will now be paid Rs 1 crore instead of Rs 50 lakh," a state unit functionary said after attending the meeting.
The decision to double the incentive was also a message to the COA that any decision on financial incentive would be taken by the general body.
"The statutory rule is to pass any decision pertaining to finance through General body meeting. The amount of incentive decided by the COA was not passed by the General body. Also an impression was given that BCCI members are against incentive. The decision proves we are pro-players," the official said.
While COA has powers to resolve any financial dispute, the board members are of the opinion that Vinod Rain and Co won't have any problems if players get double the money.
@media only screen and (max-width:740px) {
.quote-box{font-size:18px; line-height:30px; color:#505050; margin-top:30px; padding:22px 20px 20px 70px; position:relative; font-style:italic; font-weight:bold}
.special-text{font-size:24px; line-height:32px; color:#505050; margin:20px 40px 20px 20px; border-left:8px solid #ee1b24; padding:10px 10px 10px 15px; font-style:italic; font-weight:bold}
.quote-box img{width:60px; left:6px}
.quote-box .quote-nam{font-size:16px; color:#5f5f5f; padding-top:30px; text-align:right; font-weight:normal}
.quote-box .quote-nam span{font-weight:bold; color:#ee1b24}
}