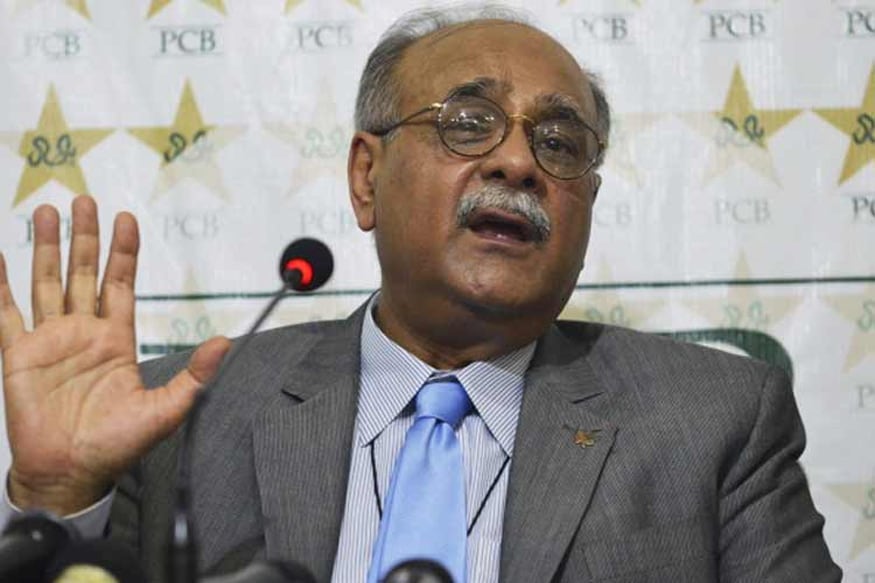 With a World XI side set to tour Pakistan in September cricket fans in the country might see the likes of Hashim Amla, Faf du Plessus, Morne Morkel, Imran Tahir and international players from Australia, West Indies, England, Sri Lanka and New Zealand be a part of the World XI side, but the BCCI has refused to give the go-ahead for any Indian player to be a part of the cricket extravaganza. The government has promised presidential-level security for the week-long tour by the team which will have a 15-man squad.
"The team will be led by Andy Flower as coach and also includes South Africans Hashim Amla, Faf du Plessis, Morne Morkel and Imran Tahir. Rest of the players are from West Indies, England, Sri Lanka and New Zealand. The Indian board had not given clearance for any Indian player to be in the World XI side," PCB chairman Najam Sethi said.
Sethi said the return of international cricket to Pakistan was a gradual process. "It was a very difficult task convincing the Sri Lankan board to send their team to Lahore once again but they have shown great courage in accepting our request and hopefully if security arrangements are confirmed they will come and play T20 matches in October."
Sethi also made it clear that no foreign team was presently willing to play matches away from Lahore. "We will try to organise some matches of the Pakistan Super League in Karachi early next year so that we can start convincing teams to also play at other venues apart from Lahore," he added.
Commenting at the press briefing, Sethi said: "My mission statement is to bring back international cricket to Pakistan and hopefully we will be able to announce the full World XI side in next two to three days."