BCCI Release Timeline of Shaw's Doping Case, Confirm NDTL's Delayed Report
The Board of Control for Cricket in India (BCCI) on Thursday (August 8) put out a timeline of Prithvi Shaw's doping violation case
Updated: August 9, 2019, 9:14 AM IST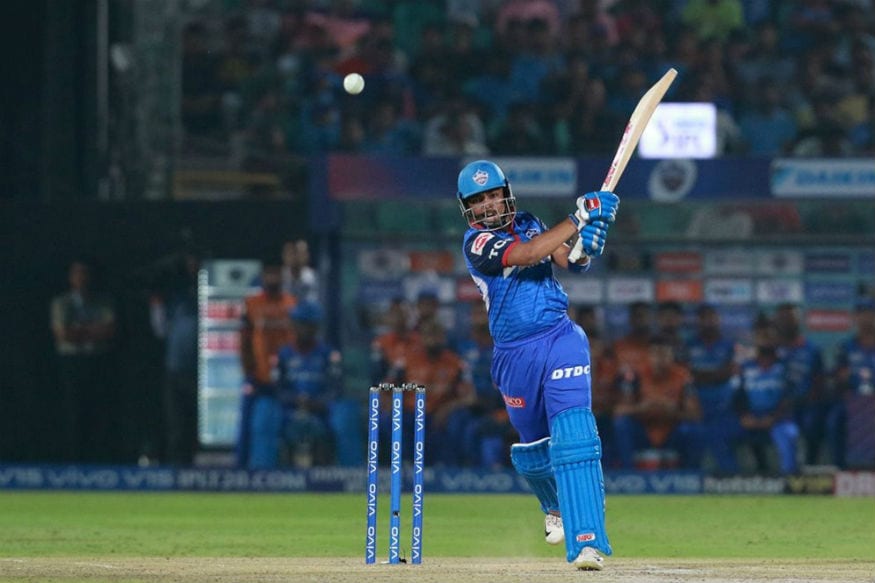 The Board of Control for Cricket in India (BCCI) on Thursday (August 8) put out a timeline of Prithvi Shaw's doping violation case, which showed a gap of more than two months between his sample collection and the final report from National Dope Testing Laboratory (NDTL).
The timeline confirmed what BCCI's anti-doping manager Dr Abhijit Salvi told CricketNext in an exclusive interview that the delay of a couple of months was due to NDTL which submitted the report positive report on May 2 after sample collection was delivered to them on February 23 after the collection was done in a Mumbai T20 League game.
"For some reason from the lab's end (NDTL) there was some issue and they only gave back the report on the 2nd of May. As per BCCI and WADA anti-doping code, just because the lab has given a positive report doesn't mean that you can straightaway ban a player. You have to inform the player, protocol has to be followed," Salvi had said.
"After the positive report, BCCI asked the lab to give us the complete report — which was a 60-page docket — related to the sample detailing who received the sample, who handled the sample, etc. That document was received on the 17th of May (IPL-12 ended on May 12). Then these documents have to be sent to an independent review board which consists of scientist, a doctor and a lawyer and they will go through all documents to check if there are any shortcomings on the lab's end. If there are any problem with sample collections and once they are satisfied they will report back to the BCCI."
The World Anti-Doping Agency (WADA) might also reopen the case handled by a body that is reluctant to come under the purview of National Anti-Doping Agency (NADA).
Last month, Shaw was banned from all forms of cricket by the BCCI for a period of eight months after failing a dope test. A BCCI release had stated that Shaw had "inadvertently ingested a prohibited substance, which can be commonly found in cough syrups".
Shaw's suspension is retrospective in nature, starting from March 16 and ending on November 15, ruling him out of India's home series against South Africa and Bangladesh.
Timeline in Shaw's case:
22 February 2019: Sample collection from Mr. Shaw.
23 February 2019: Sample delivered to National Dope Testing Laboratory, New Delhi (NDTL).
05 April 2019: Email reminder to NDTL regarding pending reports.
05 April 2019: NDTL response received on pending reports.
02 May 2019: NDTL report of Mr. Shaw's Adverse Analytical Finding (AAF) received by BCCI.
02 May 2019: NDTL requested to send complete Laboratory Documentation Package by BCCI.
17 May 2019: Laboratory Documentation Package received by BCCI.
18 May 2019: All relevant documents sent to Independent Review Board (IRB) through International Doping Tests & Management (IDTM).
20 May 2019: IDTM appointed 3 (three) IRB members (a Lawyer, a Sports Physician and a Scientist).
25 June 2019: IRB submitted reports to IDTM Anti-Doping Program Administrator (APA).
26 June 2019: IDTM APA submitted report to BCCI that the Cricketer has a case to answer.
27 June 2019: Case documents sent to BCCI's External Legal Counsel who has vast experience in handling anti-doping cases.
15 July 2019: Draft of Notice of Charge (NOC) received from BCCI's External Legal Counsel
16 July 2019: Notice of Charge served upon Mr. Shaw.
18 July 2019: Mr. Shaw responded that he accepts the charge and would not want to attend B Sample opening & analysis.
22 July 2019: Response to NOC received from Mr. Shaw's lawyer.
22 July 2019: Response to NOC forwarded to BCCI's External Legal Counsel.
24 July 2019: Conference call between BCCI's External Legal Counsel and BCCI's Anti-Doping Manager to discuss quantum of punishment.
26 July 2019: Draft of final decision received from BCCI's External Legal Counsel.
30 July 2019: Detailed decision of BCCI in the Anti-Doping Rule Violation (ADRV) sent to Mr. Shaw.
30 July 2019: Copy sent to ICC & WADA, Media release of the ADRV.​
---
---
Team Rankings
Rank
Team
Points
Rating
1
Australia
3028
116
2
New Zealand
2406
115
3
India
3085
114
4
England
4326
106
5
Sri Lanka
2454
91
FULL Ranking
Rank
Team
Points
Rating
1
England
5405
123
2
India
5819
119
3
New Zealand
3716
116
4
Australia
3941
109
5
South Africa
3345
108
FULL Ranking
Rank
Team
Points
Rating
1
Australia
6047
275
2
England
5959
271
3
India
9319
266
4
Pakistan
6009
261
5
South Africa
4380
258
FULL Ranking